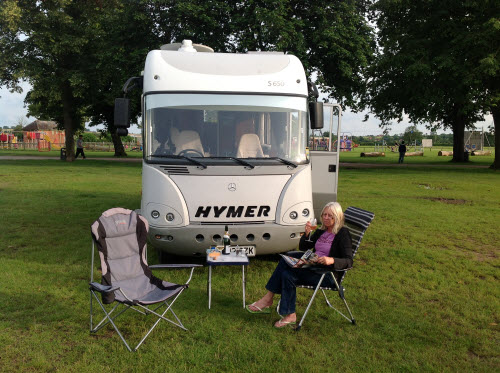 Dale Gifford purchased his first HYMER motorhome in 2007 via eBay – putting a lot of trust in what he knew of motorhomes and of the HYMER brand. Dale and Donna picked up their 1995 B584 in Rostock in Germany, which was to be the start of a 12-week tour of Europe and a love affair with the German motorhome brand's premium touch and intelligent use of space
They kept their first HYMER in storage and went back to Europe again the following year before selling it to upgrade to another HYMER – a 2002 S Class S650.
The high attention to detail and the quality of finish – all the way through to the robust nature of the hinges and latches – sealed Dale's loyalty to the brand.
"We flew back to Europe to travel in our motorhome each year so we really got to know what was important to us when it came to quality and comfort," says Dale.
"We haven't been able to beat HYMER's layout and use of space. It's incredibly well thought through, which shows they've been doing it for a long time. Some of the seemingly little things, like have a separate changing area in the back of the camper, make all the difference.
"It's a testament to the space and layout when we're not screaming to get out of our motorhome at the end of four months on the road," jokes Dale.
"There was one time we were comfortably cooking in our camper for 10-12 people each night!"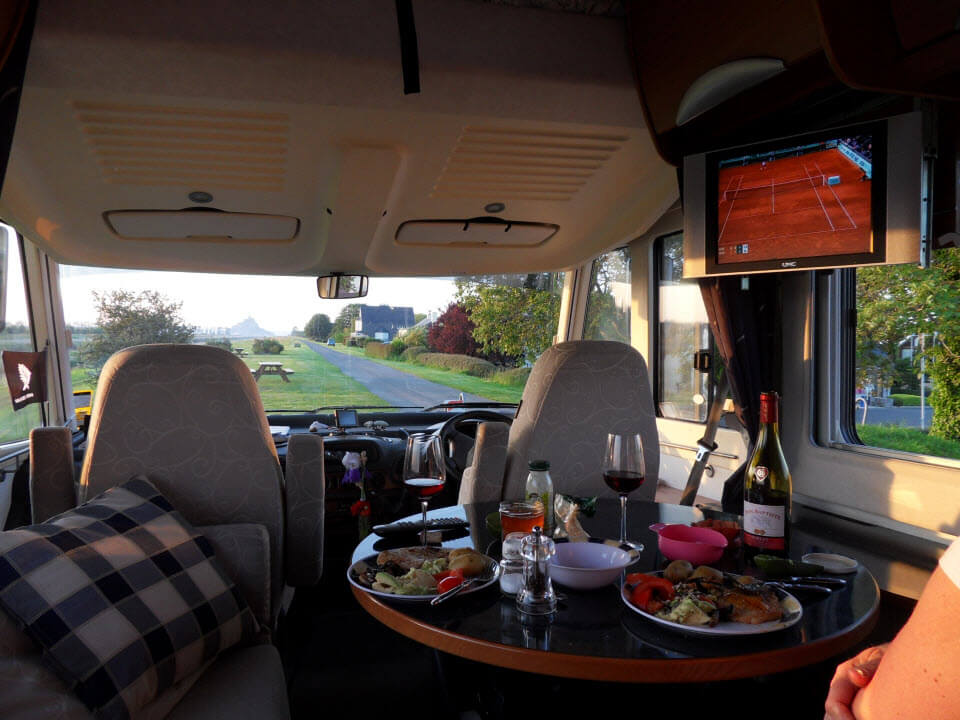 Having proven its worth – being top of the range and ageing extremely well – in 2013 Dale and Donna decided to ship their HYMER home to New Zealand.
Since getting their HYMER home they've spent six weeks camping in Auckland while working with their son Sam to build a house, featuring on Our First Home TV series. Then last autumn they set off on what was supposed to be a three-week jaunt around the South Island, only to return to Tauranga 11 weeks later.
Fans of freedom camping, they only stop off at commercial sites every week or so to charge their electric bikes and take care of laundry.
"We biked 800 kilometres on our South Island trip, exploring the Central Otago Rail Trail, the Clutha Gold Trail and anything else we could find.
"There was a ten-day stint when we stayed in Albert Town's camping area just out of Wanaka and biked into town and up to Lake Hāwea every day. It's truly a beautiful life when you can quite simply do things that feel good like this."
"We have solar panels and three large batteries so we never run out of power. With excellent storage space, and an under floor heating system that radiates through our wardrobes to keep our clothes dry, we never feel like we're going without. We've even been in minus six degrees during winter and felt toasty."
To anyone looking to purchase a motorhome, Dale encourages readers to seriously consider the HYMER brand. "Their motorhomes are of extraordinary quality, and reasonably priced considering the life value you gain. You can't go wrong," he says.
With no issues to speak of and many miles on the road over the ten years of HYMER ownership – from the French Alps, to Norwegian fjords to our winding coastlines – Dale knows his stuff.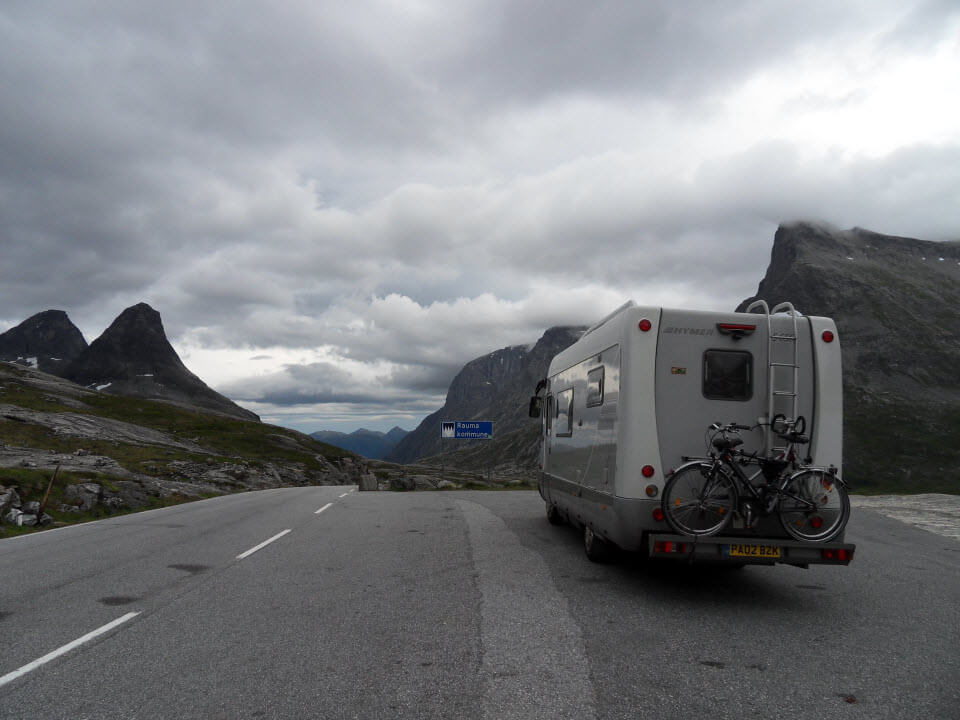 "I frequently hop inside other motorhome brands and it just doesn't feel the same. The quality of build isn't there," says Dale.
This summer you'll likely find Dale and Donna enjoying one of the 60+ freedom camping sites around Tauranga, plotting their next big trip.
To explore how a HYMER motorhome could be the perfect fit for you, call Wilderness on 0800 007 627.