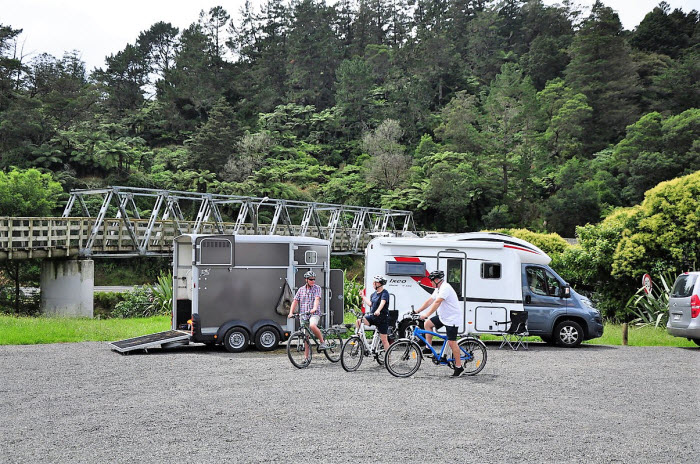 The new New Zealand TV series RV Explorers is set to air on Choice TV from 13 October and will feature SmartRV Bürstner owners, Paul and Natasha Dyson.
RV Explorers follows the adventures of Kiwi motorhoming couple Anne Marie and Jonathon, as they travel around New Zealand experiencing all the regions have to offer, meeting interesting locals and chatting to other motorhomers along the way.
The show aims to promote the motorhoming lifestyle, while providing inspiration and ideas for places to visit around New Zealand that are outside the more touristy areas.
Paul and Natasha Dyson appear in Episode 4, airing on 3 November, when Anne Marie and Jonathon visit the Coromandel. Natasha Dyson is a keen horsewoman, while Paul enjoys fishing. The couple travel regularly in their Bürstner Ixeo IT586 with their two dogs – towing either a horse float or a boat! They say the Bürstner's shorter length is ideal for their needs and tows the additional payload brilliantly. They give the show's hosts a tour of their motorhome and chat more about why it suits their lifestyle so well.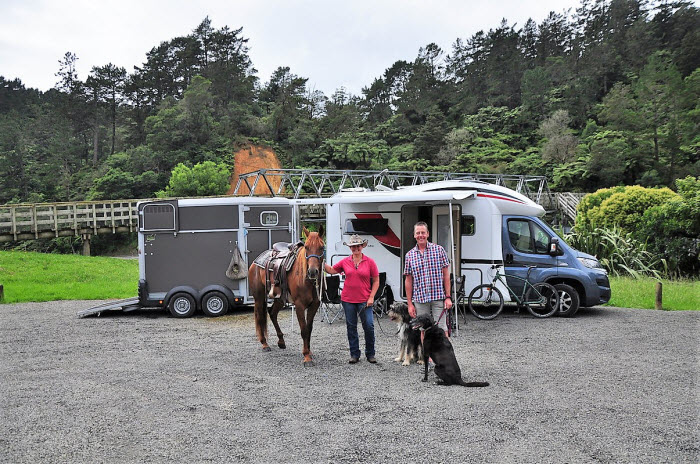 "RV Explorers is about showing off New Zealand and exploring motorhoming,'' says Executive Producer Brent Gillies. "There's guidance for those who are new to the lifestyle, and ideas on new places to visit for existing motorhomers. It's also a way of helping those regions that are fantastic destinations, but don't necessarily get the publicity."
Viewers can expect everything from being wowed by the natural wonder of the Far North's Wairere Boulders, to quad biking in Kaikoura, exploring the Bridge to Nowhere in the far reaches of the Whanganui River, and luxuriating in the warmth of the Coromandel Peninsula's Lost Springs.
Watch the RV Explorers promo here
RV Explorers – Saturdays at 1.30pm on Choice TV (Freeview Channel 12, Sky Channel 24 and Choice on Demand.
Kaikoura (Ep 1) – 13 October
Whanganui (Ep 2) – 20 October
Whangarei (Ep 3) – 27 October
Coromandel (Ep 4) – 3 November
Tararua (Ep 5) – 10 November
Far North (Ep 6) – 17 November