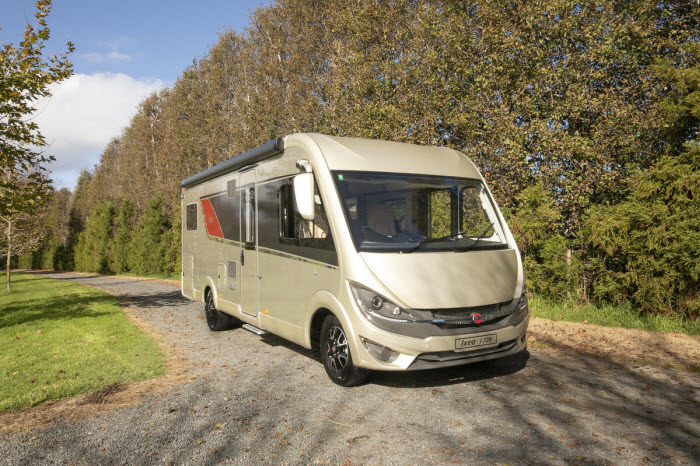 The new Bürstner Ixeo I 729 grabs the attention of writer Malcolm Street, who takes it out for a spin for his review in iMotorhome magazine.
He finds that it combines the best features of Bürstner's mid-range Lyseo with its premium Ixeo range to create the new A-Class (integrated) model that sits at a well-priced $189,000.
In his review, he highlights its stylish metallic champagne finish, overall storage, bed layout options, and the spacious cab and living area, which he describes as "inviting".
Discover more about the Bürstner Ixeo I 729 – available for sale from Wilderness.