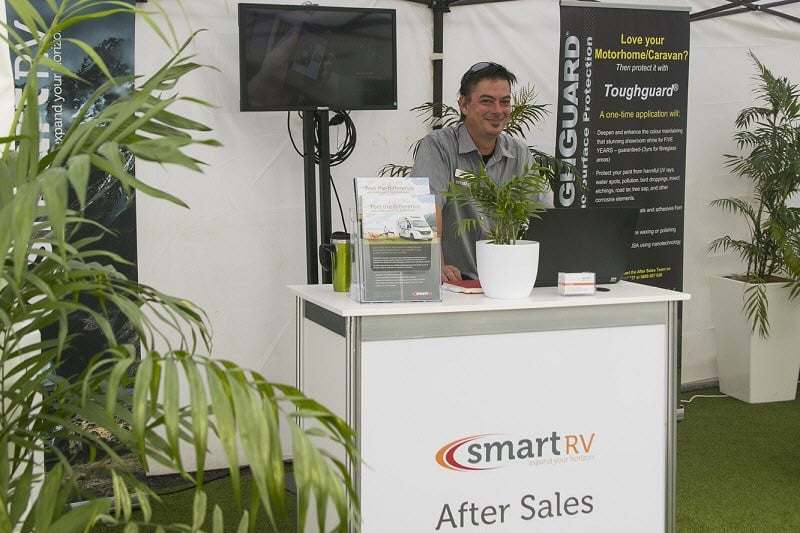 SmartRV's unique After Sales customer care service has a new manager, with the promotion of Andrew Philip. Andrew will lead the teams at SmartRV's Auckland and Christchurch sales centres and replaces Nandor Koekeny, who continues to work with the After Sales department.
After Sales service is a major point of difference at SmartRV and one that Andrew is looking forward to developing further. "My focus will be to build on the fantastic foundation laid by Nandor. SmartRV's After Sales service is becoming really popular and we will work on offering efficient customer solutions, without losing the friendly service we are known for. I am extremely fortunate to have a team of talented individuals working with me and I am really looking forward to realising the potential of our After Sales care."
When you buy a Carado, Bürstner or HYMER motorhome from SmartRV, you are introduced to one of the After Sales team members. This person becomes your point of contact for whatever you might need for as long as you own your motorhome. It could be guidance on using features in your motorhome, or advice on accessories, maintenance or servicing at SmartRV's premium specialist service centres.
Andrew Philip joined SmartRV in mid-2016 after running his own travel agency in Cape Town. Caravanning was a big part of his childhood and he had two of his own in South Africa. His parents are onto their third motorhome, so it is a lifestyle close to his heart.
Andrew says he enjoys the satisfaction he gets from making customers genuinely happy and believes it is the service levels at SmartRV that set it apart in the industry. "We are able to maintain a very high standard of service and can arrange assistance almost anywhere."