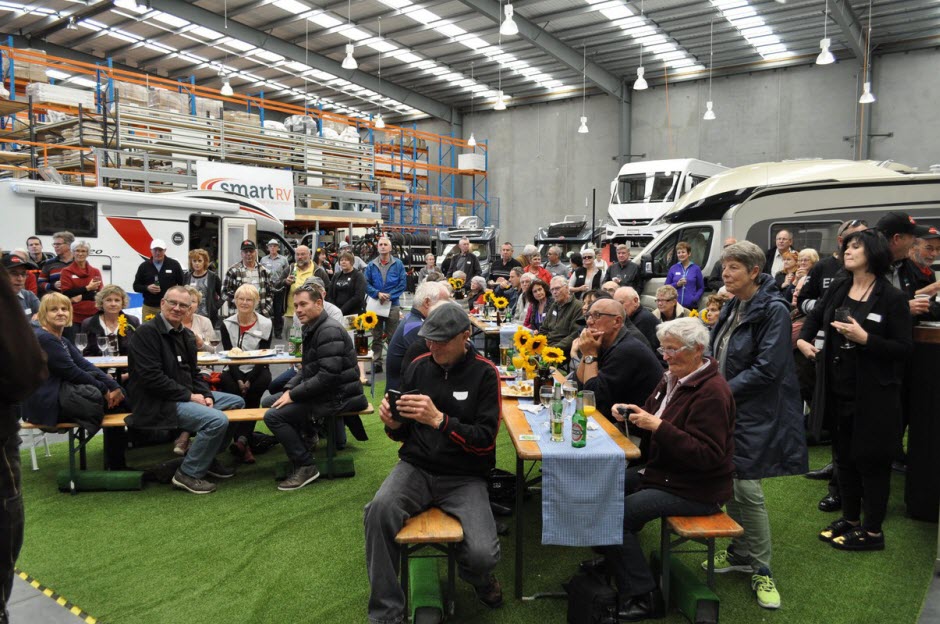 Recently we held our fourth Wilderness Oktoberfest Motorhome Expo in Auckland. Several hundred motorhome enthusiasts turned up to view our range of premium German motorhomes, catch up with the Wilderness team, explore a variety of motorhome accessory options and of course enjoy some fine German hospitality and entertainment.
In addition to the Motorhome Expo, we held a VIP event for our wonderful Wilderness owners. As always there was a large crowd who took the opportunity to meet each other and catch up with friends old and new. A vibrant group of keen motorhomers stayed overnight in their motorhomes, and much fun was had by all.
I've been in the motorhome industry for a long time, and involved with Wilderness for a number of years helping out at RV shows and the like, but this was the first time in several years that I had attended the Wilderness Oktoberfest Motorhome Expo. As Wilderness' 'flagship' event of the year, I was expecting a lot of interest in our beautiful German Bürstner, HYMER and Carado motorhomes (in particular the new models we launched at the show – the Bürstner Elegance i920G, Carado T348 and Bürstner Lyseo IT590).
I was also anticipating a lively atmosphere thanks to the German band (the Holzhacker Trio - they join us every year and start practising months beforehand). And I was prepared for lots of questions, from "Where will my 3 dogs sleep?" to "Do we have to tell the grandkids about the hidden extra bed?" and "Can I swap my husband for one of these?" to the more serious variety: "Can you get this model with 16 inch wheels", "What's the difference between front wheel and rear wheel drive?" (information on this is coming to our website soon), "Can you drive this on a car license?" (the answer is yes, you can drive all our vehicles on a car license) and many more (thankfully I was able to refer all the really technical ones to our dedicated After Sales team, who know all the answers!).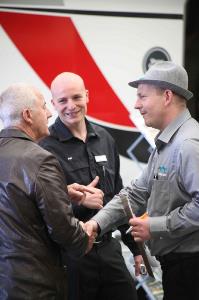 What I wasn't totally prepared for was the friendly, fun atmosphere. The genuine affection and friendship our team and customers share was obvious. It's something that's really special about Wilderness. We pride ourselves on building lasting relationships with the people who buy from us, and welcoming them into our Wilderness family. You only need glance at our Facebook page to see the warmth and fondness with which our team are regarded.
Referrals are a big part of our business. A lot of people who come to Wilderness to find their dream motorhome have been referred by friends or family who've already dealt with our team. It says a lot that so many people are prepared to personally recommend Wilderness because they trust us and appreciate the way we look after people. This is summed up by one of our key company values - "He Tangata He Tangata He Tangata: What is the most important thing in the world? It is people! It is people! It is people!" This means we act with integrity, honesty and transparency. We treat others with dignity and respect, and the safety and happiness of our Wilderness family (which includes our customers as well as our team) is a priority for us.
Oktoberfest may have been and gone, but you can experience the Wilderness difference at any time of year.
Contact us when you're ready to talk about finding your dream motorhome. And we hope to see you at Oktoberfest near year!