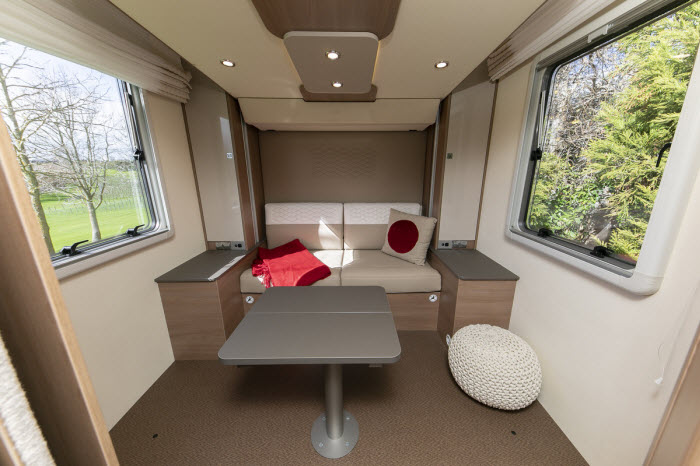 Motorhome writer Malcolm Street finds the new Bürstner Lyseo IT745 offers a clever combination of extra living space during the day and superb comfort at night.
The premium motorhome features two living areas, thanks to two electric drop-down beds. The rear lounge has plenty of space to spread out and relax with a couch, coffee table and side shelves, while the front living area is ideal for a group with its swivelling extendable dining table seating four or five easily. The beds drop-down over these areas at night.
Other features include a stylishly appointed (dry) bathroom with toilet and cubicle shower, a practical kitchen with lots of storage, and light, bright interior throughout.