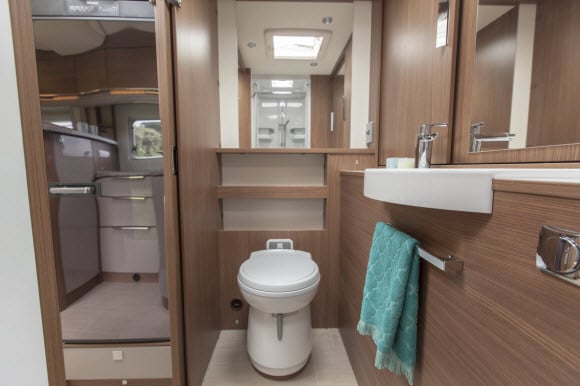 A certified self-contained RV allows the ultimate in freedom while caring for our beautiful country.

We're privileged in New Zealand to have an abundance of special places that allow freedom camping, one of the many joys of the RV lifestyle. By making sure a vehicle is certified as fully self-contained, we're being responsible, respectful campers who leave any site as pristine as we found it.


Freedom Camping

Freedom camping refers to any place that allows you to stay overnight but provides little or nothing in the way of facilities; like water and toilets. Being certified demonstrates that your motorhome has the capacity to look after the full cooking and sanitary needs, and contain all waste of everyone onboard - for at least 3 nights. In return, certification makes you welcome in the greatest variety and the most secluded of camping areas. (Without it, you risk fines of $200 or more.)


How Do I Get Certified?

At Wilderness, we make it easy. Our own self-containment officers on site ensure every vehicle is up to standard before you drive it off the lot.
Certification requirements:
A freshwater supply (of 4L per person per day; i.e. 12L per person)
A fitted sink via a smell trap that empties to a sealed grey wastewater tank so no water can spill on the ground
A toilet (net holding tank capacity of 3L per person)
A wastewater holding tank (minimum of 12L per person) and monitored if capacity is less than the freshwater tank
An evacuation hose (of 3m for fitted tanks, or long enough to connect to a sealed portable tank)
A sealable refuse container (standard rubbish bin with lid).
You may have heard that toilet standards have recently been updated to make them more practical; all Wilderness vehicles already exceeded the regulations.
Your Wilderness officer will sort the necessary paperwork; your certification document and blue vehicle sticker are then issued by post from the NZMCA.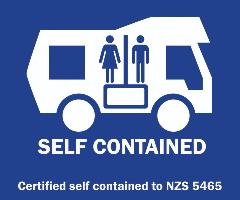 Maintenance Tips

Be sure your RV stays compliant with our easy maintenance tips:
Remember that motorhome drainpipes are much smaller than the ones in your house so don't flush food waste down the drains or they may block
Keep an eye in the breather pipes to make sure they're clear
Check regularly for waste- or freshwater leaks
Use only clean drinking water in your fresh tanks and replace the freshwater filters at least every two years
Be sure to use food-grade freshwater hoses, and keep your freshwater and wastewater hoses in separate containers
Use a wastewater treatment to prevent bacteria from growing inside the wastewater tank.


Regular servicing with Wilderness will help keep your motorhome in tiptop shape and ready to explore the most remote destinations in complete comfort and compliance – all without leaving a trace.

If you have any more questions on certification and maintenance contact us here.