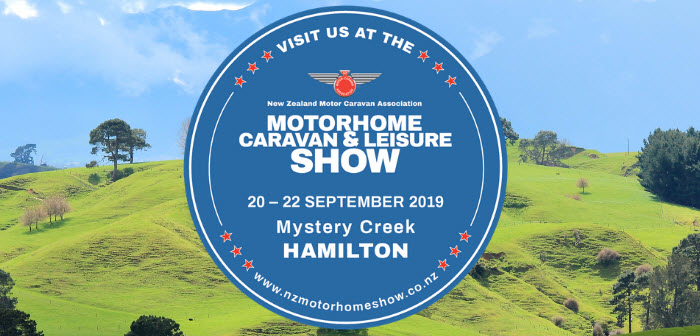 SmartRV will be back in the Waikato for the 2019 Hamilton Motorhome, Caravan & Leisure Show in September with a range of premium new and used German motorhomes and some very special offers.
The Show runs Friday 20 - Sunday 22 September at Mystery Creek Events Centre, just 15 minutes from central Hamilton.
The SmartRV team will have a selection of new and used vehicles from across the popular Bürstner, premium HYMER and great value Carado motorhome ranges.
Don't miss the chance to see the latest in motorhome design from Bürstner – among the new motorhomes on show will be the Bürstner Lyseo IT745 with its two living areas, and the Bürstner Lyseo IT736 with the new couch/couch layout in the dining area for easier entertaining and extra kitchen prep space.
Other new models available to see include the Bürstner Lyseo IT727 and the Carado T449 and T447.
Stop by the SmartRV stand to browse the vehicles and you can go into the draw to win an E-Bike or a $2000 holiday in a premium motorhome from our sister company Wilderness Motorhomes*.
Plus, if you buy a new Bürstner motorhome on-show at the Mystery Creek event, Smart RV will give you $1,500 towards accessories*.
Buying from SmartRV means you receive specialised support throughout the life of your motorhome from our after sales team, and the chance to connect with other like-minded motorhomers through the SmartRV Owners Club.
Whether you're looking to buy, upgrade or simply want to see the latest in innovative German motorhome design, come and see the SmartRV team at the 2019 Hamilton Motorhome, Caravan & Leisure Show for friendly expert advice. We look forward to seeing you!
*Terms and Conditions apply.