Our playground may have shrunk but our craving for adventure hasn't. We know that like us, you're still a restless explorer at heart, looking for new ways to run wild.

That's why we felt the time was right to bring SmartRV more firmly into the Wilderness family.
Live more remarkably
We've rebranded as Wilderness Motorhomes because we want to help you get lost in the moment - not just on holiday - but as a way of life.
Keeping you comfy outside your comfort zone
Just like when you rent from us, we'll go out of our way to make sure you're confident enough to ditch the map and explore the best of New Zealand.

You can always expect:
Outstanding support - pre and post-sale

A reliable, high spec'd

European motorhome

A thoughtfully configured interior

Superior quality fixtures and fittings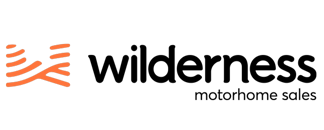 Leave ordinary behind. Every day.
While we might look and sound a little different, we're the same travel and service obsessed people behind the scenes. We think our new name rings with a spirit of adventure. It conjures up nights beneath the stars, wrong turns that become unforgettable experiences and epic views from your bed.

At the end of the day, that's what we're all about.