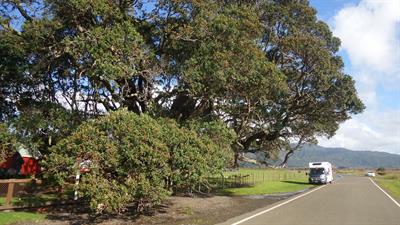 After looking at plenty of motorhome options we finally settled on the Bürstner Ixeo Time IT586. We're stoked with the decision and look forward to plenty of awesome road trips. We can't say enough about the service from Wilderness Motorhomes and the team so far - it has been great. After some christening drinks back in Tairua, we spent the next few days getting our baby ready for its first road trip. Then it was road trip time!
Here's what we discovered on our first road trip around the mighty East Cape.
Day 1
We left Tairua, had lunch at Katikati and visited friends. We spent the night at Omokoroa overlooking the Tauranga Harbour.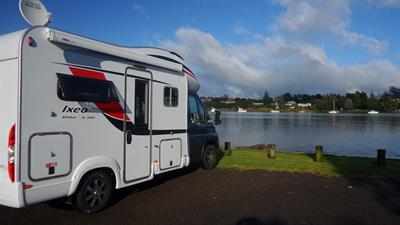 Tauranga Harbour, Omokoroa


Day 2
En route to Opotiki, we stopped at Whakatane and had lunch at Wetlands Nature Reserve. We stayed overnight on the beach at Te Kaha with the seals.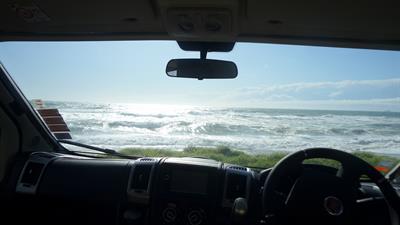 Parked at Te Kaha beach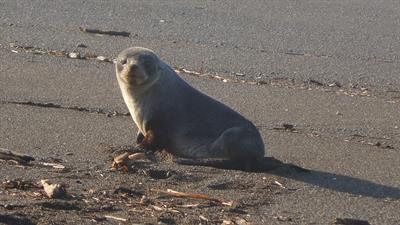 Te Kaha Seals
Day 3
Waihau Bay and Hicks Bay were on the itinerary. We lunched with New Zealand's largest Pohutukawa tree at Te Araroa. Tokomaru Bay was awesome and we walked the dog along the famous wharf at Tolaga Bay, Gisborne. We stayed at Mahia Beach, Hawkes Bay that night.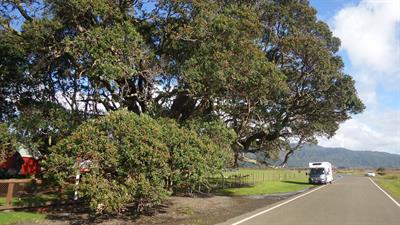 New Zealand's largest Pohutukawa tree at Te Araroa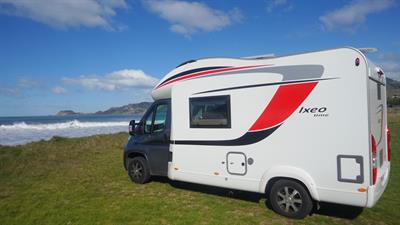 Tokomaru Bay


Day 4
We did a romantic beach walk at Mahia which was just magical. We drove to Wairoa, and had lunch at Lake Tutira. Lots of Maori history here and good trout fishing. We then head to Whirinaki, after which had great drive up SH5 through the gorges and snow covered mountains to Taupo. We stayed overnight by Lake Taupo at Kinloch.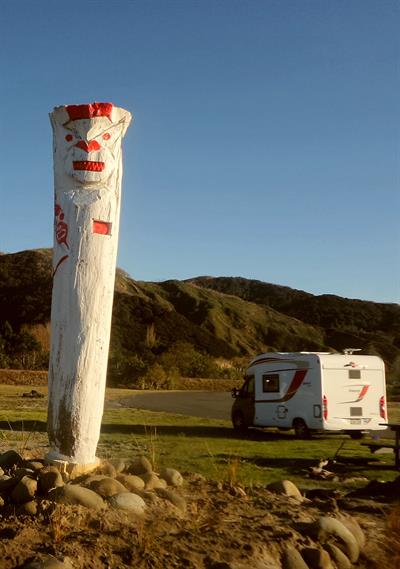 Day 5
Homeward bound through Whakamaru and Mangakino following the Waikato River. We had lunch by Lake Karapiro.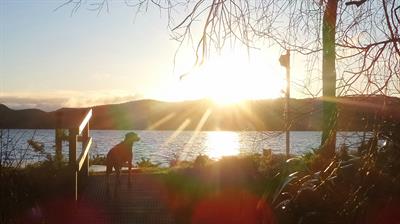 Lake Karapiro


We were really lucky with the weather. Due to the fact that it was mid-winter, everywhere was deserted - no matter where we pulled up for the night, we were the only people there. Even though it was chilly outside at night, we were really toasty in the van with double-glazing, and only put the gas central heating on once to check if it worked. Suffice to say it does work; the van was hot in minutes!
When we reached Tairua and returned home, we both felt it was far cosier in our motorhome than in the house.
Heading of to the top of The Coromandel tomorrow for 3 days now. Taking the surf caster. Sweet as!