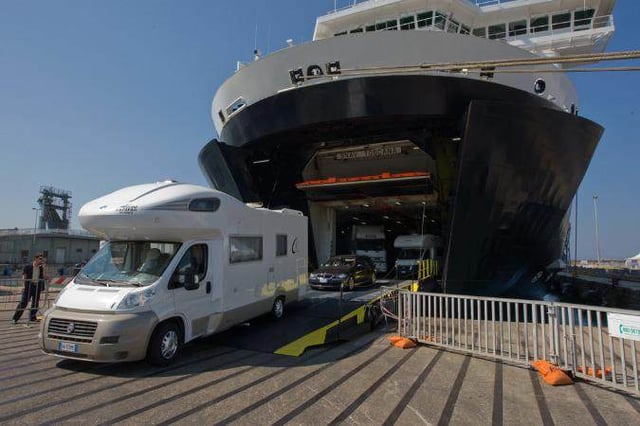 The past two years have spurred scores of new words, phrases and expressions. One of these terms that gets disproportionate coverage is supply chain issues.

Two years down the line from the temporary closure of factories, ports and international borders due to the pandemic, we're starting to see a significant impact on supply chains. Although not as alarming as other new phrases like MIQ and super-spreader event, supply chain issues will certainly cause a few tears for both motorhome dealers and buyers over the short term.


In this article, we'll unpack:
What's behind the issues currently facing the New Zealand motorhome industry.
The causes of these issues.
An outlook of what the next few years look like.
Strong growth in motorhome demand
Global demand for new motorhomes has grown steadily over the past decade as the growing middle class in prosperous Western nations spend their accumulated wealth on leisure activities, including travel. In 2019, worldwide motorhome sales were up 10.8% on the previous year — setting a new record, led by Europe.

The European Caravan Manufacturers Association (CVID) reported that 2021 was another record-breaking year with nearly 260,000 motorhomes and caravans sold in Europe alone, with Germany leading the way. Almost 80,000 motorhomes were also registered in Germany in 2020 — essentially half the total European market.
Newly registered motor caravans in Germany
Demand hasn't slowed in 2022 as a growing number of consumers are attracted by the flexibility and health benefits of motorhome ownership, which include:
A mobile, covid-free bubble.
No need to mix with large groups of people.
The ease of parking up in isolated areas.



Motorhome brands pivot towards a global strategy
In the five years prior to the pandemic, motorhome manufacturers expanded their production to capture the increased demand triggered by the burgeoning popularity of recreational vehicles. Many set their sights on export markets like New Zealand where motorhome ownership was growing steadily. Brands that had focused solely on Europe since their inception, developed global strategies. New dealerships opened and the range of motorhomes available to New Zealand buyers increased dramatically.
Profound shortages in supply of raw materials
The economic downturn in Europe caused by the coronavirus triggered the most severe shortages of raw materials since World War II. As well as shortages of semiconductors, key raw materials such as steel, wood, plastic and adhesives were disrupted, causing motorhome production delays and cancelled orders.

The most serious consequences of these supply chain issues have been on the supply of chassis. Semiconductors are required in numerous parts of a motorhome's base vehicle, so shortages of this key component have seen major companies stop production for weeks. After two years of semiconductor shortages, the automotive industry is now faced with wiring harness shortages. Manufacturers are scrambling to find alternative supply as around 80% of harnesses are made in the Ukraine.
Online retailers compete for light trucks
It's not just demand for motorhomes that has grown during the pandemic. Demand for online shopping has also soared. Ecommerce sales were growing fast before covid-19 hit but the pandemic pushed more consumers online.

In 2021, US consumers spent US$870 billion online — up 14% on the previous year. All these online purchases need to be delivered to consumers, hence the growing demand for cargo vans. These delivery vans are built on the same light truck chassis as motorhomes, so now motorhome manufacturers are competing with giant online retailers for the supply of light truck chassis.

European manufacturers estimate that the demand for new motorhomes now greatly exceeds supply. This supply and demand imbalance means that manufacturers won't be able to supply all motorhome orders. Recently, motorhome manufacturers have been rationing this reduced supply across their dealers.
What does this all mean for motorhome buyers?
We can expect that there'll be significantly fewer new motorhomes for sale in New Zealand in 2022 compared with 2020 and 2021. In addition:


Prices will continue to increase as dealers try to stay afloat on much smaller sales volumes.
Supply issues won't start to resolve until 2024.
Once more supply comes online, motorhome manufacturers will focus on catching up on their backlog of orders.
It's therefore unlikely that the industry will see any return to normal supply volumes until 2025.

As one of our key suppliers who has been in the industry for 30 years put it, "Dealer stock is running empty and they are screaming for additional supply - a situation like I have never seen before."
Want to find out the latest on motorhome supply chain issues? Our team industry experts are here to help with the latest information. You can get in touch with us here.