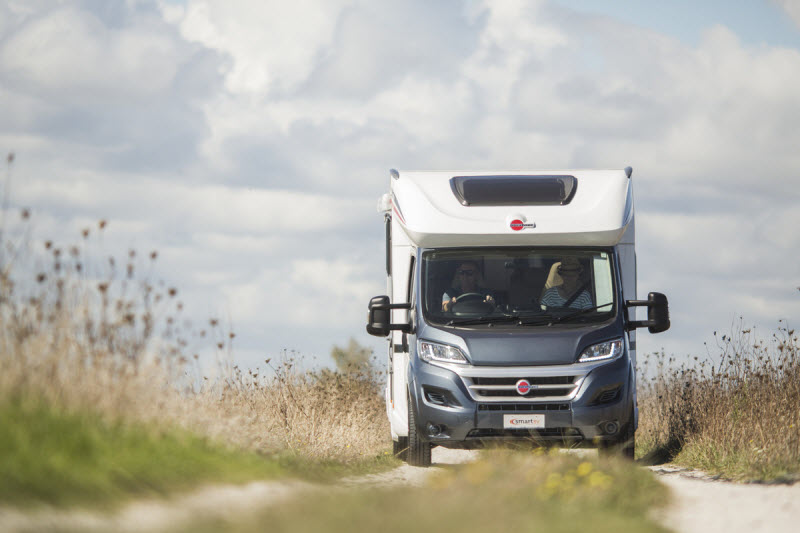 The thrill of owning a motorhome and knowing you can head off on an adventure whenever you please is one of life's real pleasures. If you're new to motorhome ownership, it can take a little while to familiarise yourself with the routines of what to do before you hit the road. We've put together some basic safety tips that are useful for when you're ready to head away, when you're on the road, or parking up at your destination.


Ready for departure
Ensure you unplug from the power (either at home or at the campsite)
Take the entry step in (Carado motorhomes will sound an alarm if the step is not in, Bürstner motorhomes show a red warning light on the dashboard, and HYMERs have either an alarm or a red warning light, depending on the model)
Turn off (close) the gas bottle
Close and secure windows and roof vents
Lock cupboards and drawers and close the fridge
Secure the table extension
Secure any drop-down beds
Secure any other loose items
Lock the garage doors as they can swing open when you start driving
Lower the satellite dish
If you're leaving after a long stay, dump any grey water (at an approved dump point, of course) and empty the toilet to lessen fuel consumption


On the road
Take wide curves to allow for the vehicle's size
Maintain a greater distance from the vehicle in front than you would in a car as braking will take longer in your heavier motorhome
Make good use of your mirrors. The height of the vehicle and its large mirrors give you great visibility and all Wilderness motorhomes have handy reversing cameras too
If you're driving a manual, keep it in a low gear when you go downhill to avoid picking up too much speed
Remember to only put diesel in when filling the tank. This is a great option as it's cheaper and the engines are very efficient and don't consume much


Parking up
This can feel a bit daunting the first few times you do it. Take your time and make use of the large mirrors and reversing cameras when parking
Be aware of your height (especially if you're carrying items on the roof rack). This is useful to remember if you're parking under trees, etc.
Put the handbrake on. The gearboxes on Wilderness motorhomes don't have a parking gear, only a neutral position so it's important to always use the manual handbrake
Try to park in busy, open, well-lit areas to make it harder for thieves to target your motorhome
Don't leave any valuables visible when you're parked
Always lock your motorhome when you're leaving it unattended


If you're new to motorhoming, it's a good idea to get used to your new vehicle before heading away on your first trip. While Wilderness motorhomes drive more like cars, their length and width give them a different feel for new drivers. Try driving quieter residential streets to get a sense of the vehicle's width, manoeuvrability and braking.

Remember, our After Sales team are always available for any questions you might have about your Wilderness motorhome or its features. Give them a call or drop them a line and they'll be happy to help you get the most out of your time on the road.