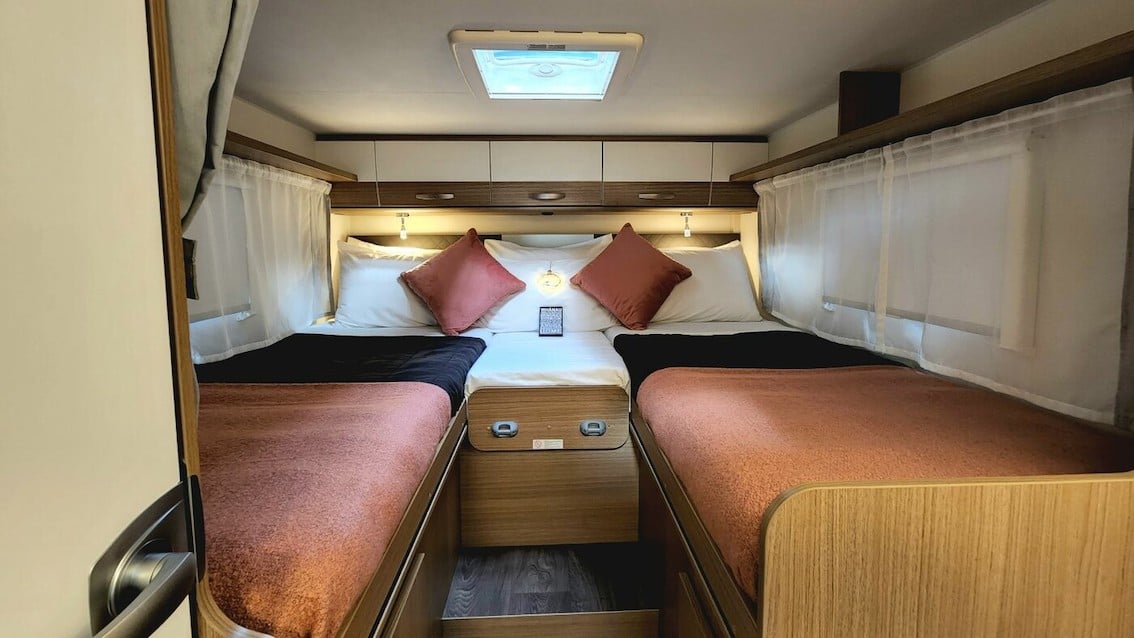 If you've been using your motorhome over winter, you'll know that the harsh unpredictable weather conditions can lead to a motorhome in need of a good clean.

If you stored your campervan over the winter months, it'll also need airing out before you take it on the road.

Make use of our guide to ensure your motorhome or campervan is as clean as it can be — and is ready for the warmer spring weather ahead.
Putting valuable time into spring cleaning is vital for maintaining a liveable motorhome. Open up all the windows, doors and vents of your motorhome so it can air out while you clean its interior — but remember to close them all when washing the exterior.

Complete all these cleaning tasks and your vehicle will be in great condition for the upcoming spring season.
Internal cleaning jobs
Thoroughly cleaning the inside of a motorhome is equally as important as the outside.

Air out cushions and bedding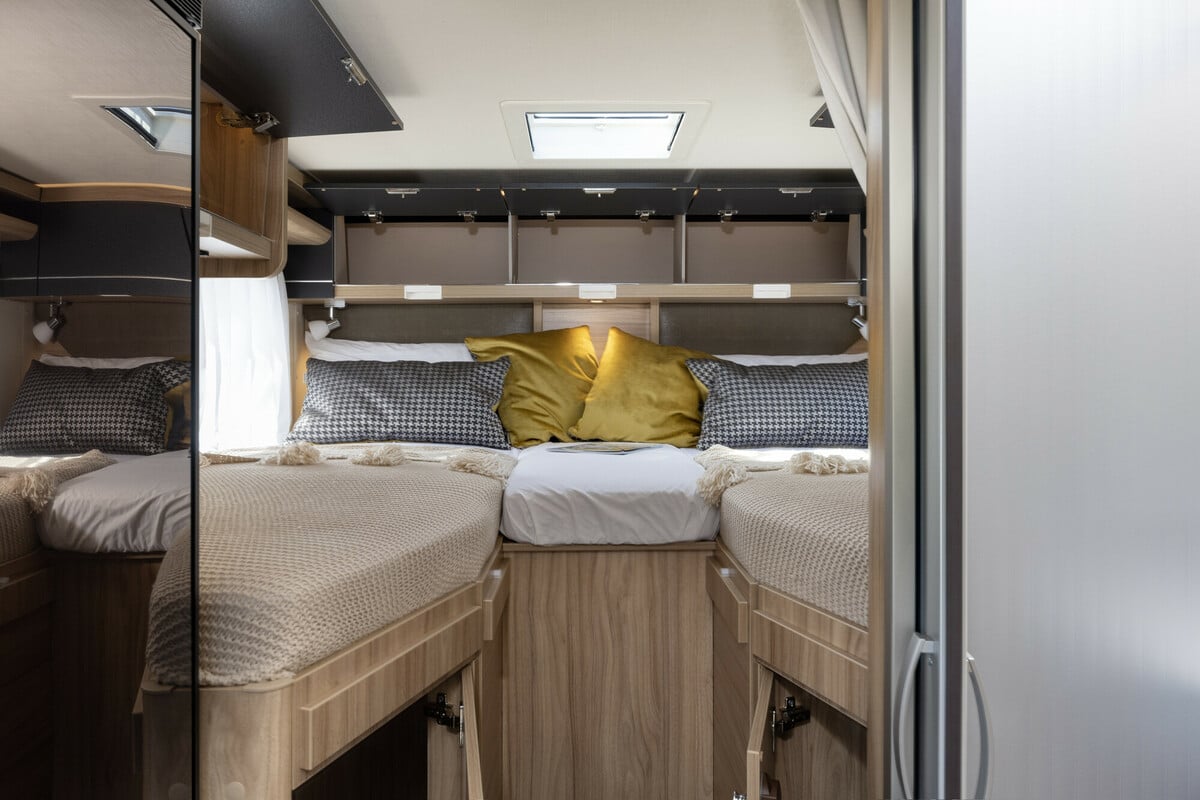 Gather together all your motorhome's cushions, pillows and bedding. Remove the cushion covers, duvet covers and pillow cases — to either wash, air out or dry clean along with your bed sheets.


Place your cushions and pillows in a sunny spot inside your home for a few days. The sunlight will:
Help air them out
Kill any bacteria and mildew
Naturally freshen and deodorise them.

Clean the oven and hobs

Your oven and stove have a natural tendency to build up grease and muck. Use a reliable oven cleaner to restore them.

Wipe down the kitchen area

Kitchen surfaces don't often receive a complete clean. Take some time to wipe down your benches, the inside of the sink and all your cupboards and drawers with a quality kitchen cleaning product.

Clean out your fridge and freezer

To ensure your fridge and freezer are operating at their best, thoroughly clean them according to the manufacturer's instructions in your operating manual. A solution of mild detergent and warm water applied with a soft cloth is also ideal.

If you can access the rear of your appliance, try to clean any dust and dirt — particularly off any cooling fins as this will help it operate more efficiently.

Find out more about keeping your RV fridge in excellent condition.

Scrub down the bathroom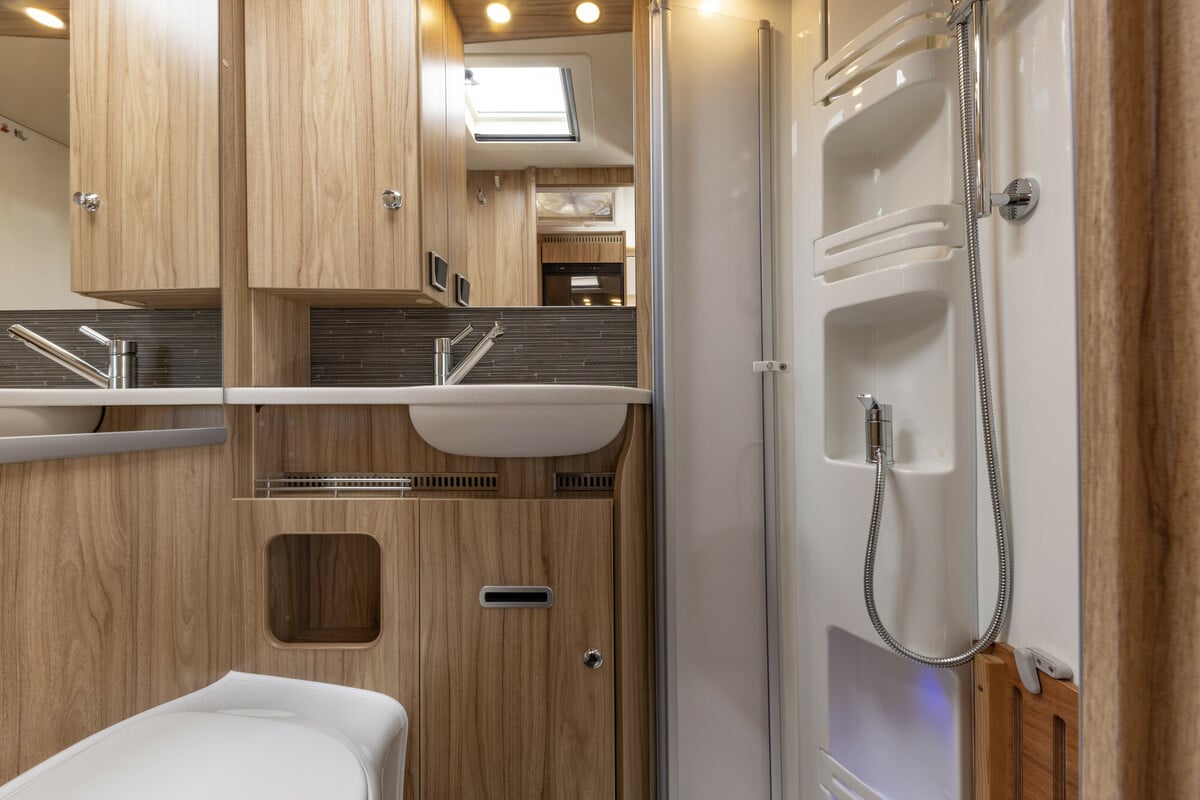 Heading off-grid for winter will be a whole lot more enjoyable with a clean shower, toilet and basin area. Any waste traps, like in the shower drain, should be opened and thoroughly cleaned.

Vacuum your upholstery

Your motorhome's upholstery will collect dirt and dust over time so use a vacuum to remove it. Then wipe your furniture down with a damp cloth and put it in the sun to dry completely.

Tidy storage spaces

Clear out and wipe down all of your motorhome's storage cupboards, shelves and hidden areas with a damp cloth and quality kitchen cleaning product.

Clean all internal windows

Use the same fit-for-use cleaning agent from your motorhome's external windows for inside, using a soft cloth so as not to scratch them. If you have acrylic windows, apply a specifically formulated acrylic cleaner.

Also wipe down the most important window — your front windscreen.


Cleaning tip
Motorhomes are fairly confined spaces so to avoid chemical smells from cleaning, shop for eco-friendly products. Alternatively, create your own natural cleaning products.
Wipe your dashboard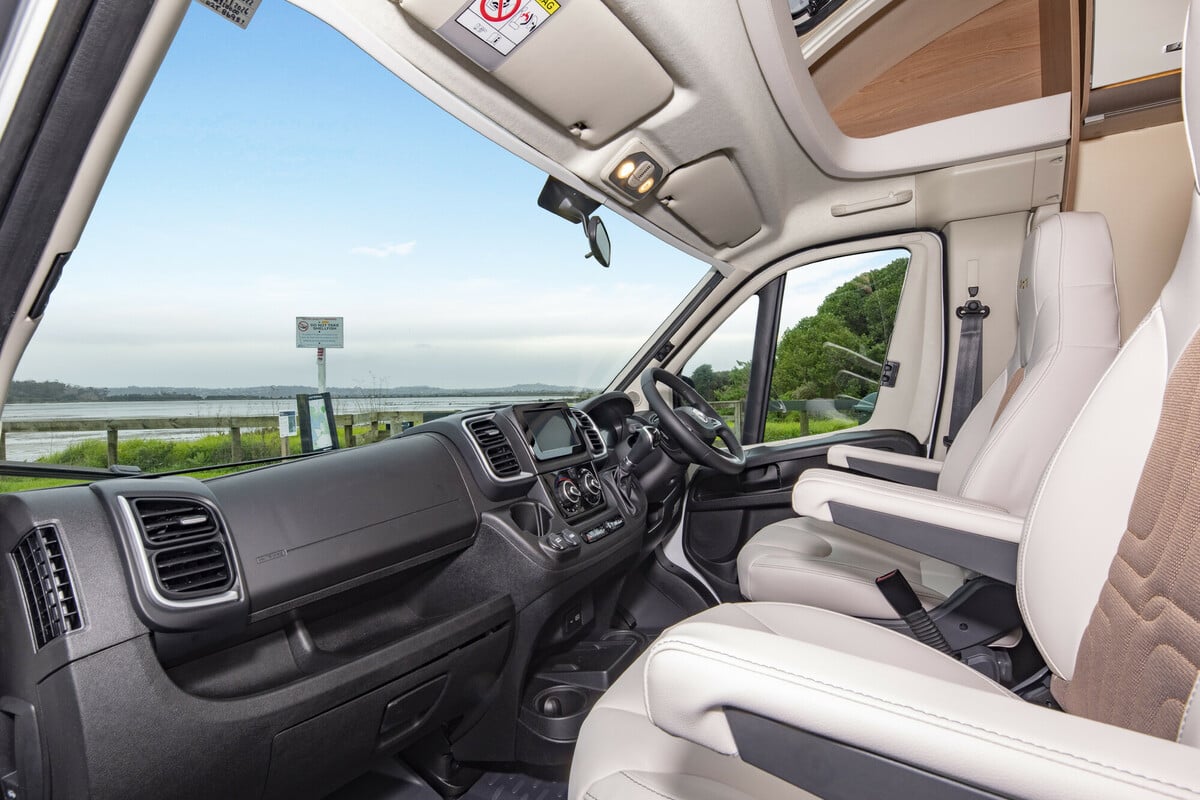 The dash, with its instruments and controls, will naturally build up dust over time. Take a non-abrasive cloth, some lukewarm water and pure soap — then gently wipe down these surfaces. Avoid strong soaps and abrasive cleaners.

Vacuum air vents

Vacuum and clean your air vents to prevent dust and cobwebs from reducing their effectiveness.
Wash the floor

After you've spruced up all the interior surfaces of your motorhome, give the floor a mop and your interior cleaning tasks are done.

Air out your motorhome

Open all your doors, windows and roof vents to air out your motorhome after the interior clean is done.


External cleaning tasks
Keeping your motorhome clean is important for maintaining its condition over a long period of time. Early spring is a great time to give it a thorough clean — to prevent the build up of grime.

Wash the roof

Often overlooked, perhaps due to the difficulty of accessing it safely, your motorhome's roof needs regular washing to help:
Prevent damage — environmental elements like dust, bird droppings, tree sap and debris can accumulate and cause issues
Preserve seals — by removing dirt and contaminants that could compromise their effectiveness, letting water in.

To reach the roof of your motorhome, use a stable ladder. You'll then be able to give it a thorough hosing down — using water pressure to remove leaves, dirt and other debris.

Be careful which cleaning products you decide to use as some will degrade sealants. Check your motorhome user manual and cleaning product labels to see if they're safe on RV exteriors. And avoid using harsh products like bleach.

Consider utilising a lichen and mould cleaner. It will have the extra benefit of leaving a residual mould killer — preventing long term build-up.


Roof cleaning tips
Comprehensively rinse your motorhome roof before and after washing it — and keep the sidewalls continuously wet in order to reduce streaking.
Air out your awning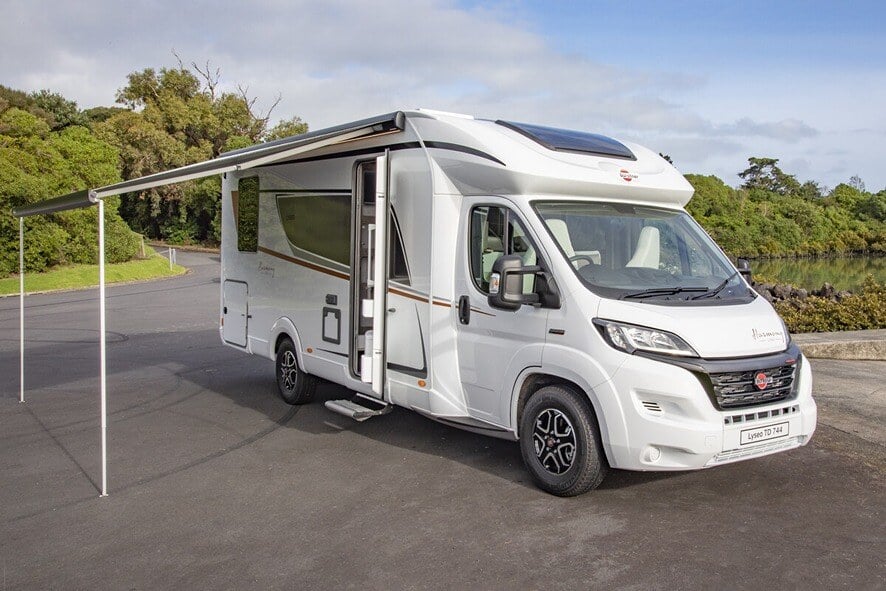 If you have an awning, choose a dry day to open it fully — completely exposing it to the air. Then:
Check it for any damage
Ensure it's securely attached to the motorhome
Spray a lubricant on any moving parts.

If you decide it also needs a clean, remember that it'll have to be totally dry before you fold it away again.

Wash the panels and windows

Hose down the exterior panels and windows of your motorhome to remove any loose grime, grit and dirt. Then use suitable cleaning agents outlined in your motorhome user manual.

Be sure to use soft microfibre cloths or sponges to prevent scratching.


Flush out your water tanks

The systems and tanks that carry your fresh, grey and wastewater will need a little attention before summer arrives. Flushing them out will remove any stagnant water that could cause unpleasant odours and health hazards.

Fresh water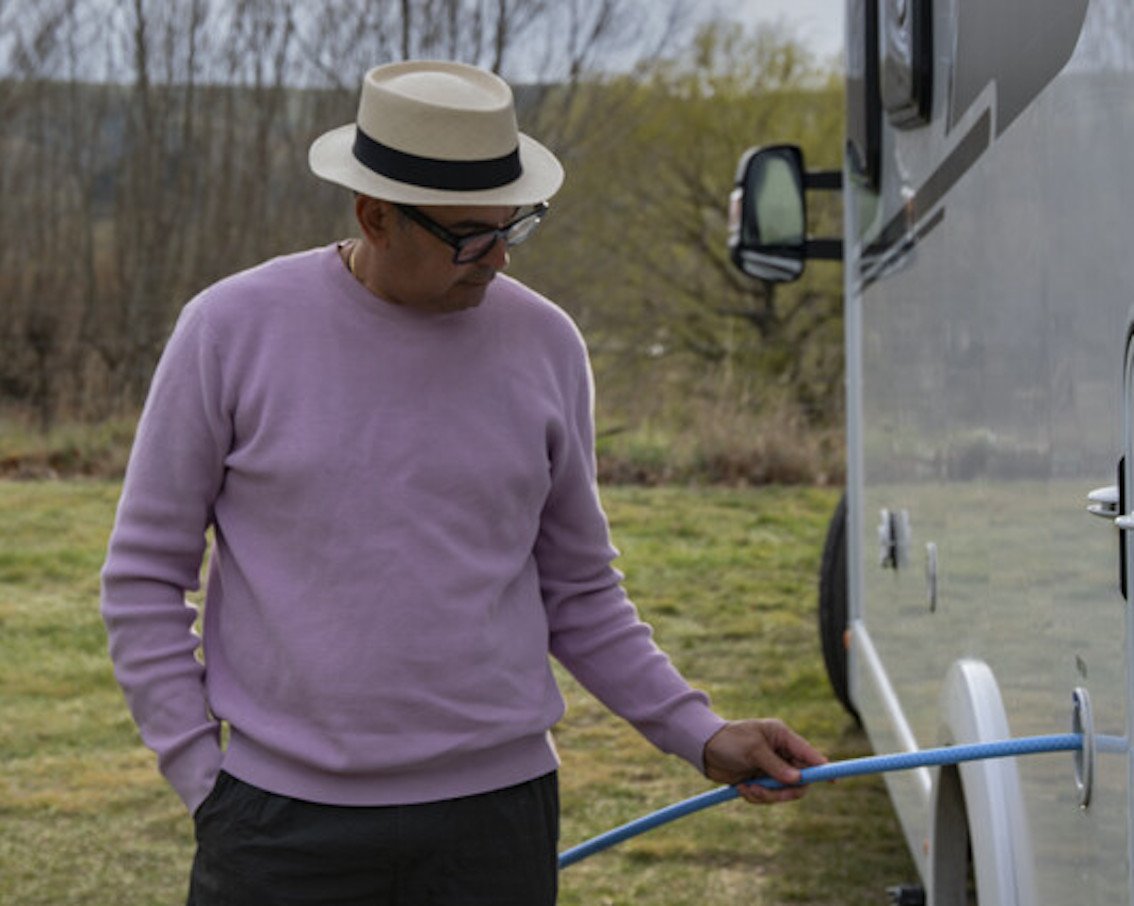 Empty the fresh water from your system by opening your drain valve. Place the motorhome's fresh water hose in the fresh water tap inlet on the outside of your RV. Connect the other end to your water source and turn it on — flushing the fresh water through.

You may need to pause and repeat this flushing process to remove any remaining sediment. Then, refill your tank with clean water.

Grey water

We recommend you use one of Thetford's tank cleaner products to clean out your grey water tank by running through the following steps:
Fill your grey water tank about half to three quarters full with clean warm water.
Add a measured amount of Thetford tank cleaner through your tank's access port
Let the cleaning solution sit in your grey water tank for one or two days — to help remove any lingering sediment
Drain the grey water tank at a dump station.

Odours and unpleasant smells can make your living space a fairly uninviting place so it's important to clean your grey water tank periodically.

Wastewater

Clean your wastewater cassette by filling it completely with water and adding a specific wastewater tank treatment. Flush the water treatment out and then repeat the process.

Inspect your waste pipes

Take a close look at your waste pipes, hoses and caps for signs of any damage. This should be a regular part of your maintenance checks with the aim of:
Preventing wastewater leaks and spills — by identifying any cracks or loose fittings early
Keeping a safe and hygienic environment — damaged pipes, hoses or caps can increase the risk of contaminating your motorhome's interior and the surrounding environment.

You'll also want to make sure your vehicle remains compliant with New Zealand's self-containment regulations while freedom camping.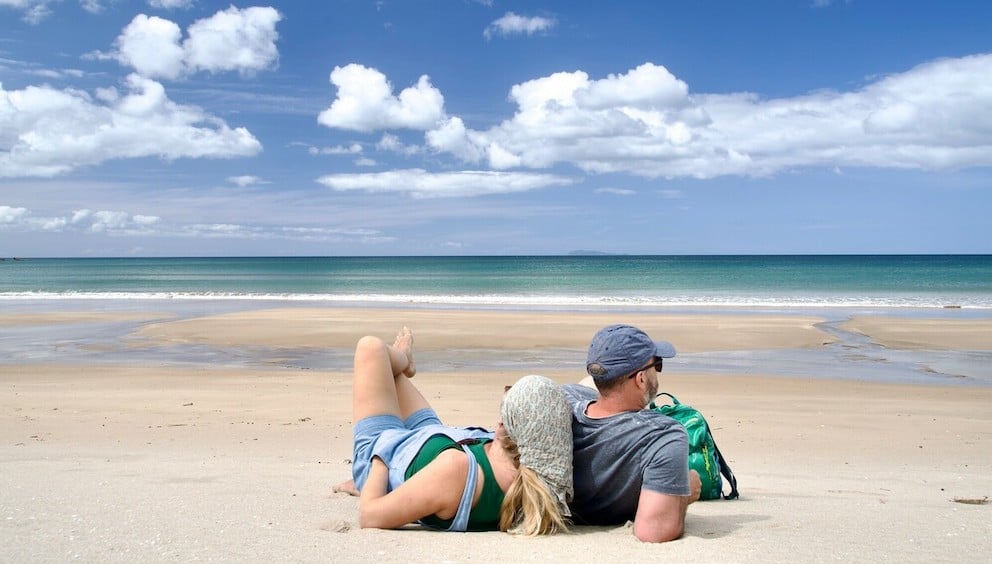 Essential spring onboarding items
Make your spring touring more comfortable by adding these vital items to your motorhome onboarding list.

Spring clothing

The season of blossom and renewal comes with a mix of weather so you're best to prepare for it with a mix of clothing. Pack both lightweight clothes but also layers — such as tees, long sleeve shirts, light jackets, down vests and rain gear.
Outdoor gear

You'll likely be spending more time outdoors with the arrival of spring so consider adding a foldable table, chairs, a sun umbrella and a portable barbecue to your garage.

With the weather naturally improving as winter gets left behind, be sure to find room for your favourite outdoor activity gear — like bikes, surfboards and hiking boots.

Sun protection

These days sunscreen and sunglasses are almost essential year-round. However, the spring sun will be bringing back the heat so make sure you're prepared.

Insect repellent

Insects naturally become more active in spring so keep this in an easy-to-reach place in your motorhome as you head out on post-winter adventures.


---
Take a look at our winter preparation blog for detailed advice on the maintenance and safety tasks best done before winter arrives.