A week touring New Zealand in our Carado T449 sold iMotorhome reviewer Richard Robertson on intelligent European design philosophy and dismantled many preconceptions he had about layout, kitchens and right-side entry doors.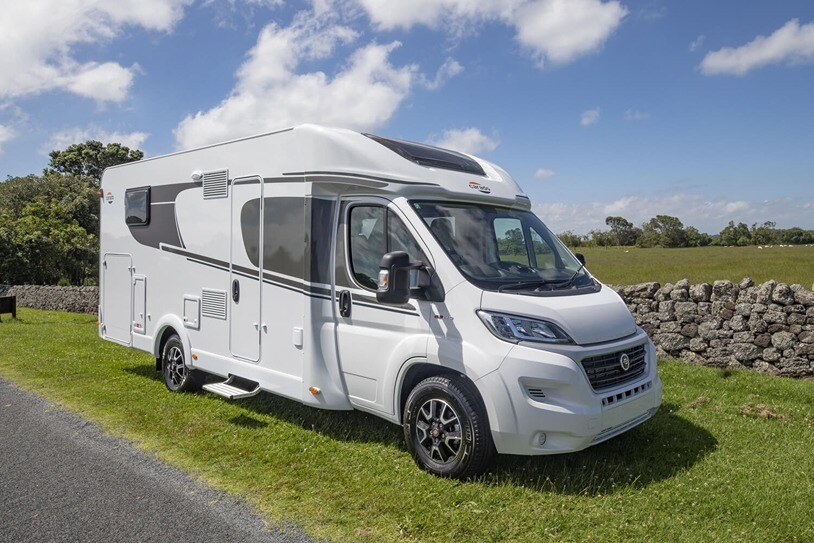 The T449 is a motorhome from Carado — a value (yet still luxe) brand from the renowned Erwin Hymer Group in Germany.

Despite being in the introductory tier, Carado still benefits from the same design, engineering and manufacturing expertise as the other celebrated brands in the Hymer Group. "There's certainly nothing cheap or basic about Carado motorhomes," qualifies Richard.

"Carado might sit below Bürstner in the prestige stakes, but the T449 is a good looking motorhome that's well built, well equipped and easily able to stand in the market on its own merits."
Richard and his wife, back in New Zealand for the first time in four years, were excited about touring in an imported European motorhome for the first time.

Having never experienced an imported European model before, they had many grand expectations. But they also had some doubts which were quashed with their expectations exceeded — as we can see in Richard's T449 touring test.

"This touring test reinforced how you can't truly know a motorhome until you live in it — and not just overnight. It also demonstrated how you must keep an open mind, lest you do yourselves a serious disservice."

In his review, Richard writes about his experience with the Fiat Ducato cab-chassis — the Multijet 130.

Richard notes it stacks up on the safety features, and says that despite his initial skepticism as to the lower power of the engine, the performance was perfect. He'd have no hesitation about buying the Carado's engine-transmission combination. He says it surprised on steep terrain and suited their touring needs perfectly.

Behind the wheel, Richard describes it as:
Comfy
Quiet when cruising
Providing good visibility
Easily manoeuvrable
Civilised, modern and car-like.
"Investigating freedom camping spots with seemingly questionable roads was a breeze with the amount of ground clearance afforded by the Fiat Ducato chassis," he mentions. They even cleared a rise in a track that would have snagged a lower-slung vehicle.

Moving onto Richard's experience inside the main living area, he starts by dispelling myths around the entry-exit door being on the wrong side.

"Despite the tales of danger and woe, we found living with a right-hand entry door a non-event that took about five minutes to adjust to."

Another myth about European motorhomes was debunked — that the kitchens are too small. Richard's wife had this concern. Yet over the course of cooking three meals a day for eight days, she found the kitchen to be comfortable and very capable of delivering what she needed.

Their verdict? Richard declared the Carado T449 to be a vehicle they would buy themselves and live in without major compromises or modifications. Over his lifetime testing motorhomes, there's only one other he can recall similarly — which sounds like a glowing endorsement.

Check out the rest of Richard's Carado T449 review including an in-depth look at the layout and his take on its unique bathroom features.

Get in touch for more info or to view the highly-rated Carado T449.