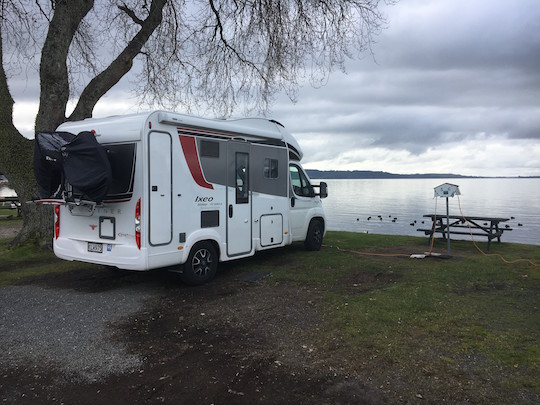 How my Motorhome Dream Began
The realization of this dream wasn't all that long in the making, it was more about grabbing an opportunity when it presented, and just rolling with it.
After a decade on what became a bit of a 'Life Sentence Block' but was actually the culmination of an earlier dream, my Mum and I sold up and decided to head for the beach and the burbs. It was always going to be a challenging move to leave the wild and free rural environment for a busier and more constrained one, but it was timely.
'Exit Strategies' aren't every Kiwi's priority but I'd seen enough situations where people were having to move or be moved out due to ill-health or a number of other unexpected reasons, that we were not going to fall into the same trap. Whichever way we tackled the prospect of selling the properties, it wasn't going to be quick and easy. We allowed 2 years to sell and within 5 months we needed to know 'where next'?
Nelson was the agreed destination but it took a lot of filtering to find a house we could convert to accommodate two independently but under the same roof – and significant renovations were required to create the right result.
The highlight of the year was my elder son getting married in Oregon in the snow and some lovely family visits from the UK. The downside was my Mum being diagnosed with secondaries a week before we moved and the renovations of the new house being both delayed and more complex than I originally intended. It was quite a year and by the end my tank was empty.
"Luck is what happens when preparation meets opportunity" and as Seneca so rightly says, we make our own luck… and this was mine: my son and his wife returning to New Zealand after a long absence to build. The 'opportunity' was for them to have my part of the house whilst they built and could be available for any support my Mum may need, and for me to go walkabout.
My Top Ten Opportunities to Hit the Road in a Motorhome:
1. Timely Family Support
2. Motorhome, Caravans and Destinations Magazine reviews
3. Knowing my criteria and clarifying key questions
4. Distilling the options
5. NZMCA & the National Rally
6. Timely Grabaseat Tickets
7. The Covi SuperShow
8. Service par excellence from my preferred supplier: Wilderness
9. A career that lends itself to being mobile
10. Friends, Family and Clients who host and support my venture.
The Time is never Right!
With my first paid birthday due later in the year, I had planned on saving for my year of travel the following year, but the opportunity and timeliness of family returning home meant 'Now': there's no time like the present. And some 'present' it's turned out to be!
My Motorhome Research
Not one for doing a heap of research, this time I did. I visited new and secondhand yards whenever they presented themselves and learned a lot as a result. I made a list of the features I liked and those I didn't.
The NZMCA magazine did a great job in critically showcasing motorhomes; and the most valuable copy came at the end of the year, when I had my short-list established. I could list my priorities from their executive summaries and recommendations. Brilliant! Nice also that my first choice was also the same as one of the researchers' – very validating.
Key Criteria – Keeping it Simple and Clever
My key criteria were under 6m and no bed in sight as I wanted a neutral consulting space and easy meeting place. The Bürstner Ixeo Time 590 met these requirements and some….
Armed with my list of questions and requirements, I took advantage of some Grabaseat tickets in January for the Covi Supershow and headed to Auckland knowing that with family home from overseas, my dream really could become a reality. It was interesting that my second choice was not on display at the Show – which made for an easy decision in favour of the Burstner.
The Wilderness Experience
The service at Wilderness was exceptional – the teams were friendly, courteous and knowledgeable and are wonderful hosts. I felt spoilt. Impressively, their standards are completely consistent across the business and in both outlets (Auckland and Christchurch) and their communication is seamless.
I was flown up to collect my new motorhome two weeks later; given a very thorough handover briefing of the van, inside and out…. There was so much for me to take on-board. I returned for a bit more of an education next morning before heading south. My trip coincided with Cyclones Debbie and Charlie, so it was a case of learning quickly on the job. The first time I had to tackle a Dump Station was a challenge: I was 'unpracticed' to say the least ….the person following me, I noticed, was treating this procedure with surgical precision and was no-doubt horrified by my farm-girl approach! I think I've now 'graduated' because I was recently able to help a couple of newcomers with a demo of 'How To…'
My First Motorhome Road Trips
Shake-down cruises between Nelson, Blenheim and Christchurch enabled me to gain some experience on the road (SH63, a challenge in itself!) and to work out what I needed on board both professionally (this was to be my mobile office and consulting space) and personally for some hiking and biking… It was winter, in the south anyway, which did catch me out a bit later on, when I was in the winterless north.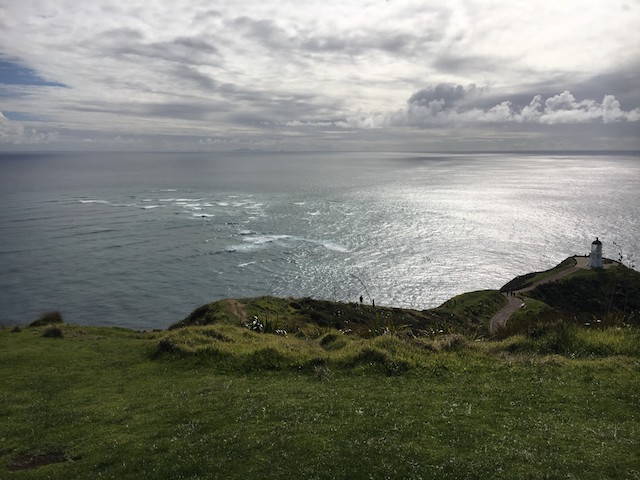 It was easy to fall into the trap of never leaving the Mainland because I could easily do a runner home, but I had my heart set on spending a couple of months in the north and to have some time out. A couple of clients had invited me to do a weekend workshop for them and that gave me the deadline and focus I needed to cross the Strait.
Keeping Connected
I had some concerns about how I'd keep connected with people inside and outside my business but my blog seems to have filled that gap despite it being a vertical learning curve for me. Funny what some people find easy and others struggle to tackle!
In the early days, I had a few frustrations with using my personal hotspot as my internet facility. I decided to invest in the NZMCA recommendation of Wireless Nation which has been great. I initially received a 'rogue' modem which served to convince me I was a technophobe but a replacement was soon delivered and the coverage, excellent. I thoroughly recommend it.
My Journey
Seven months on the road and 11,000 kms on the clock – with plenty of downtime and some amazing discoveries; some confrontational and some positively enlightening. There's nothing like 'knowing' oneself!
Some of the treasures of the journey are my connecting with friends from several decades ago and picking up just where we left off; that's been magic. I'd forgotten just how many places I'd already visited when we first came to NZ and were based in Hamilton. It's been fun re-visiting old haunts and reliving happy memories from yesteryear and creating new memories for the future.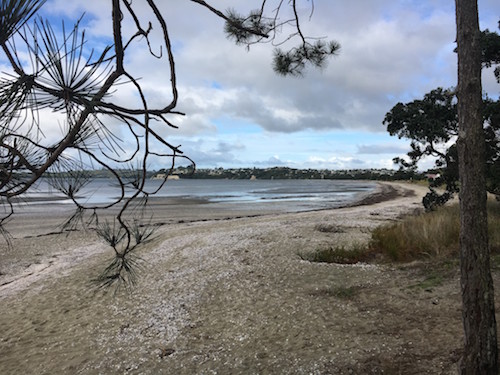 The benefit of locals guiding me to new places and spaces; new walks and bike rides and the ability to see busy places off-season so I can see their true colours again, has been wonderful. My so-called 'aloneness' had me starting out cautiously, and as my confidence and understanding of motor-homing grew, I was able to free-up and truly enjoy the solitude and intimacy of places little known and little discovered. What an incredible privilege to walk alone along crescent-shaped beaches and enjoy rare birds and endangered species.
Challenges
I scared myself on a few occasions and it created increased awareness of self-responsibility so I didn't embarrass myself with unnecessary rescue or hurt due to lack of preparation and awareness. I treaded more cautiously and conservatively than I may have done otherwise and will now perhaps invest in an EPIRB to insure myself against such unnecessary risk.
Highlights
Surprise delights came aplenty with some standouts: Spirits Bay, Houhora, Aroha Island; Matai and Merita Bays and Whangarei Heads, to name a few. I began celebrating my first 'paid birthday' reconnecting with a friend from the past with fish and chips at the Parua Bay Tavern followed by a wet and stormy party at Mangawhai Heads washed down with a 'bucket' of margarita. Next morning was 'sobering' as we dug 'Herman the German' out from his bogged site.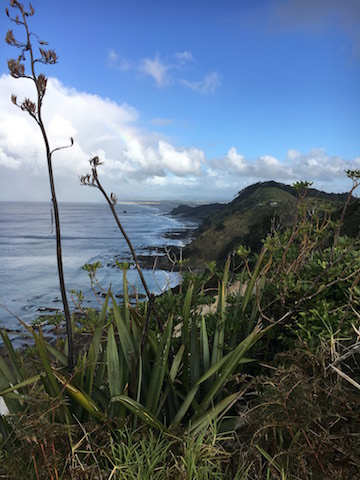 The Mangawhai Heads Walkway was fabulous. Having only sailed that distance before, to see it from the land was wonderful as it recalled romantic memories of an earlier time. Showering under the stars as it rained at Uretiti was an unexpected pleasure; the sentimental journeys around the Coromandel Peninsula where I re-visited gorgeous hideouts and had them pretty-much to myself was truly special.
Reality kicks in every-so-often, but the joy of freedom; of just 'wandering' where the whim took me was amazingly replenishing and empowering. In today's intensity of living and loving, when do we take our breaks to rediscover and re-establish our 'mojo' and reason for being? Some time ago, I went to a talk by sports psychologist Stephen Saunders, who talked about taking a break every 90 days. He encouraged us to mark out 4 long weekends in an annual planner at the start of the New Year so we are only ever ninety days away from our next vacation. Great advice and I've passed it on to many. It's time to do it now for 2018!
The Journey Continues...
Back on the Mainland, my journey continues south after seeing in the New Year with friends and family. For now it is time to bring the business year to a close and look forward to what the New Year brings as we head for the summer and reflect on what worked for us this year and what changes we need to make in 2018 to make it better.
"We cannot discover new oceans unless we have the courage to lose sight of the shore " - Andre Gide


Jane Butler is a Mediator and Facilitator for Business and Personal Relationships which need help to get 'Out of the Rut'. As a professional coach, she works with individuals and small groups stuck by conflict, overwhelm or just 'Life' and enables them to realise their potential and move forward. Jane has realised a sabbatical by taking her work 'on wheels' to refresh, replenish and keep herself 'out of the rut' by travelling the country in her Burstner motorhome which she bought in April of this year. Contact Jane or find out more about
Out of the Rut
.