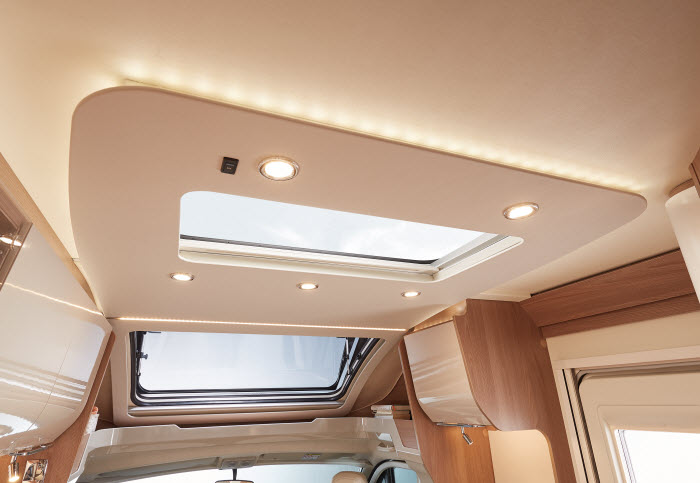 Lighting, heating, and ventilation might not be your first concern when you're purchasing a motorhome, but these invisible elements can make a huge impact on the enjoyment and comfort of your vehicle.

There is nothing worse than stepping into your motorhome and getting a whiff of last night's cooking or not being able to take your motorhome out during winter because it's too cold to get a good night's sleep in the RV.

By overlooking these aspects when purchasing your motorhome, you'll be setting yourself up for disaster and regret.


Lighting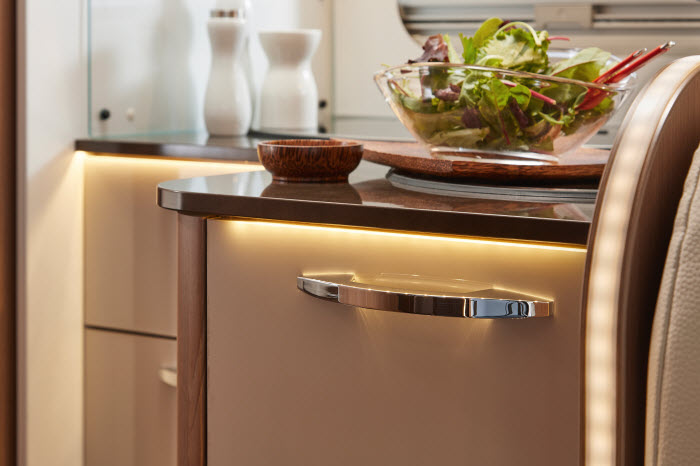 Good lighting can make a huge difference to the enjoyment of your motorhome. Basic motorhomes will have a few lights the length of the vehicle but ideally look for direct lights in the bedroom and kitchen areas and indirect lighting in the remainder.

Most new motorhomes also have energy saving LED lights and some may even feature LED lighting strips along the floor for guidance at night, or on the underside of benches or shelves for ambience. Lights in cupboards, wardrobes, and the garage offer considerably more convenience than those without.
Heating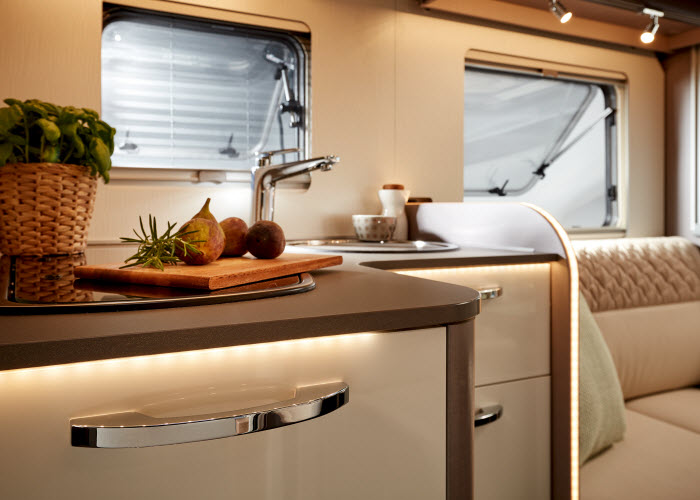 If you're planning on using your motorhome mostly in the north and in the summer, you can save on the cost of an inbuilt heating system. Or if you plan to only stay at commercial campsites with mains power, then a small portable electric heater may suffice. If your plans include touring the full length of New Zealand in summer and winter and doing some freedom camping, you'll want to invest in a quality heating system in addition to quality insulation.

Most modern motorhomes come with either an LPG or diesel heater. These vary in size from two to 6kW. Make sure the heater is big enough to heat the size of the motorhome. Many European motorhomes come with a Truma heating system which can run on mains power, 12V and gas. This means you can use mains power when staying at a campsite and save your gas for when you're freedom camping. The more high end models come with thermostat control and heat the hot water as well.

The most sophisticated heating systems offer heat dispersal through vents around the motorhome as opposed to one or two main vents. Look for vents in the bathroom as well as this means you can heat the bathroom and use the space as a drying room.
Ventilation
Good airflow is an integral part of any motorhome and will impact your comfort significantly. By having adequate ventilation, you'll be ensuring that your motorhome will always smell fresh. Making sure your motorhome is properly ventilated will also help stop condensation and regulate the temperature of the van by expelling hot air.

Having a hot and sweaty motorhome that reeks of old cooking smells or water vapour can really make for an unpleasant experience, so it's recommended that you invest when it comes to your RV's ventilation.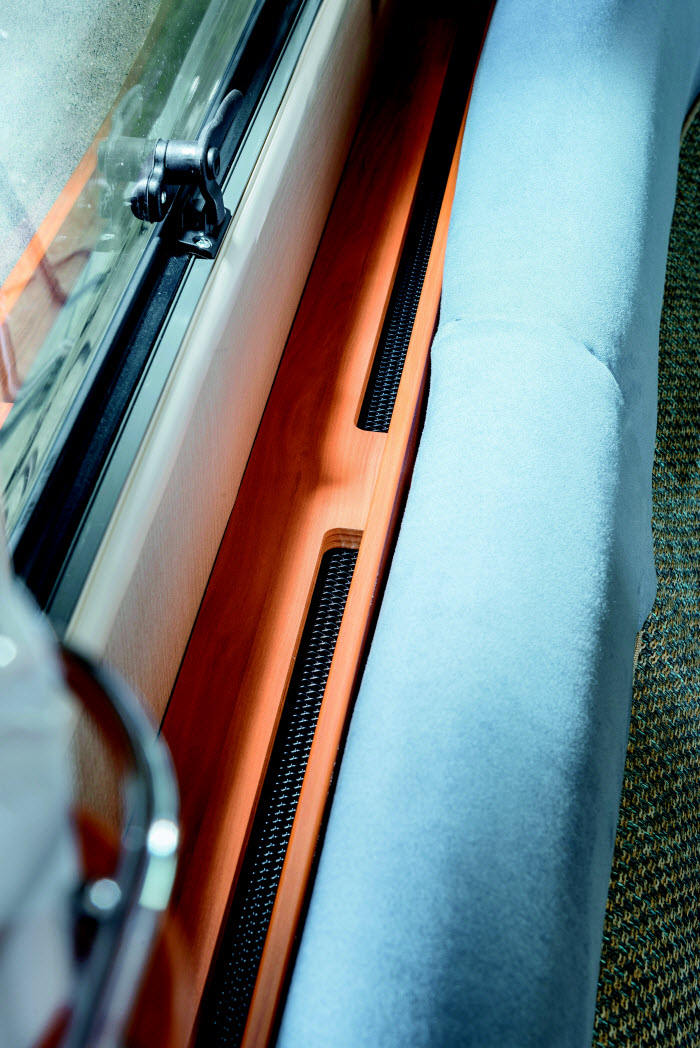 Habitation Door
The habitation door is the main entrance to the motorhome compartment. A motorhome aimed at the entry level segment will have a standard door which is relatively narrow. Some high end models come with an extra wide habitation door which makes access easier especially for those less mobile or even the able bodied when carrying gear or small children. Look for models with a window and blind integrated with the door (for security) and central locking for the ultimate in functionality. Retractable electric steps for easier access are an added feature which will add to the cost.
Window Coverings
An entry level motorhome will have curtains on rails while higher end models will have fitted blinds. Remis is one of the more popular models for integrated blinds. Remis blinds are more effective at blocking light and retaining heat than standard curtains.
Ensuring you have adequate lighting, heating, and ventilation in your motorhome will make your time on the road ten times more enjoyable. When these details of a motorhome are done well, you won't notice the benefits. They are, after all, invisible comforts. However, if they are lacking instead of getting your dream home on wheels, you'll be inheriting a nightmare.
Also in Wilderness' 'Buyers' Guide' series:
RV Buyers' Guide – Budget
RV Buyers' Guide – Motorised or Towed?
RV Buyers' Guide – Self-Contained Vehicles
RV Buyers' Guide – Chassis and Construction
RV Buyers' Guide – Length, Layout and Beds
RV Buyers' Guide – Kitchen
More helpful reading: