As a car owner, you'll already be familiar with a warrant of fitness (WoF) and what it means for you as a vehicle owner. However, you may be less familiar with the certificate of fitness (CoF) testing regimes. There are plenty of opinions in the campervan and motorhome community about whether buyers should choose one or the other.

This article will help you understand what the key differences between a campervan or motorhome CoF and a WoF are and weigh the pros and cons of each so you can make a decision on whether a motorhome on a CoF or a WoF is better for you. We'll cover what CoFs and WoFs are, testing rules in New Zealand, the significance of 3500kg weight threshold, rear wheel drive motorhomes, and the advantages of each.


CoF vs WoF for motorhomes
A warrant of fitness (WoF) is an official New Zealand document certifying that a light motor vehicle has passed a compulsory periodic inspection of safety and roadworthiness. A certificate of fitness (CoF) is the equivalent for heavy motor vehicles. Which one you need to get depends on the Gross Vehicle Mass (GVM) of your motorhome.

A WoF is required for light vehicles, including motorhomes with a GVM of 3500kg or under. New motorhomes will need an annual WoF inspection starting three years after first registration or every six months if they were registered before 1 January 2000.

A CoF is required for heavy vehicles, including motorhomes, with a GVM of over 3500kg. CoFs are required more regularly than WoFs - every 6 months no matter the age of your motorhome.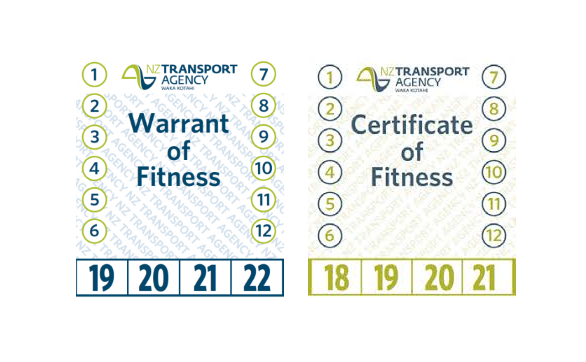 How much do CoFs and WoFs for motorhomes cost?
A CoF test typically costs between $150 - $250.
A WoF test is typically priced between $50 - $75.

How are vehicles tested in New Zealand?
Vehicle testing centres follow a standardised testing checklist for a WoF and a separate checklist for a CoF. Both tests cover tyre condition, brake operation, structural condition, lights, windscreen glazing, washers and wipers, doors, safety belts, airbags, speedometer, steering and suspension, exhaust and the fuel system.

Since most vehicles in New Zealand over 3500kg are trucks, not all CoF tests apply to motorhomes. Items such as load restraints and certificates of loading apply only to trucks. The one test that is relevant is checking the towing connection condition and certification.

Heavy vehicles tested under the CoF regime require additional testing because they are generally used to tow and carry loads, not just passengers. Only specialist vehicle testing stations are able to carry out CoF inspections whereas WoFs can be done at around 3200 testing stations in New Zealand.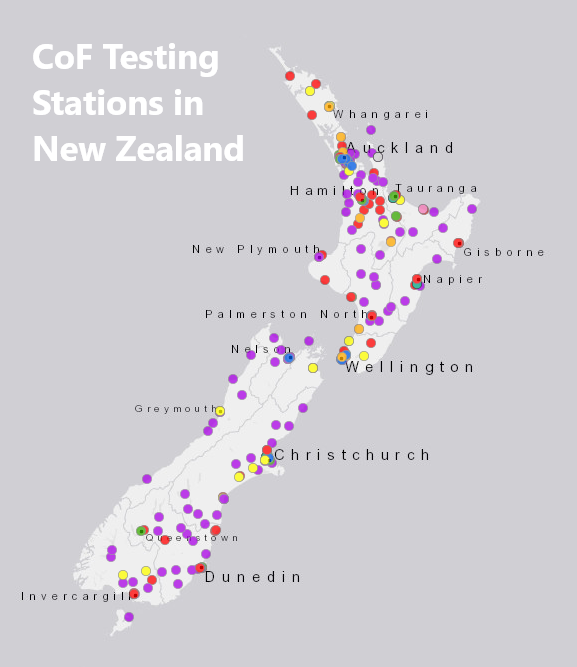 What's the significance of 3500kg?
Most campervans weigh in well under the 3500kg mark as do the majority of motorhomes so they will fit into the WoF testing regime. It's interesting to note that most motorhomes imported into New Zealand are designed to be under the 3500kg - and that has nothing to do with our CoF and WoF rules! Most of our imports come from Europe. It's probably a lucky coincidence that European regulators have chosen 3500kg as the weight threshold for a number of their regulations. European regulations specify that motorhomes with a GVM of more than 3500kg require a special driver's licence (the weight threshold for a heavy vehicle endorsement on your driver licence for motorhome owners in New Zealand is 6000kg), have restrictions on where you can drive, and a lower speed limit.

Since the majority of motorhome buyers would prefer to avoid these restrictions, the biggest segment of the European market is motorhomes under 3500kg. Therefore, most manufacturers aim to build motorhomes under 3500kg. They do this by focusing on motorhome weight in the design and construction phase. Designing large motorhomes with all the equipment and features that buyers expect under a GVM of 3500kg is a significant challenge for motorhome manufacturers. It is usually achieved by using a lighter chassis which means a reduced payload. The result is that motorhomes with a GVM of less than 3500kg will have significantly less payload than motorhomes with a higher GVM.

A lower payload affects how much water and wastewater you can carry, as well as batteries and all your other equipment. With items like bikes weighing in at around 13kg, generators at 25kg and golf clubs at 5kg, payload can add up quickly.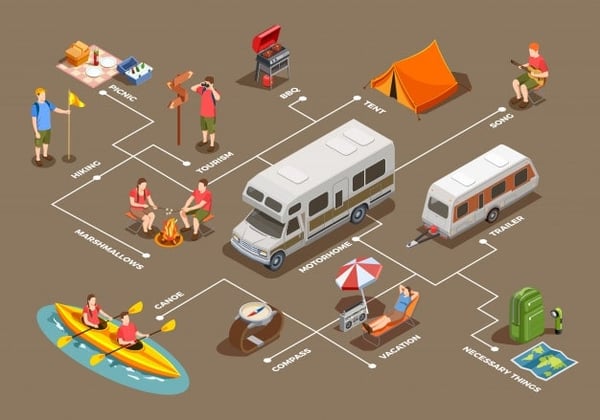 Many buyers mistakenly equate the weight threshold for a CoF with driver licence requirements. As already mentioned, you don't need a special licence to drive a motorhome in New Zealand, only a Class 1 car licence unless your motorhome is over 6000kg.

However, other than the COF requirement, there are a couple of other limits on motorhomes with a GVM of more than 3500kg. You will have a lower speed limit of 90km and road tolls cost twice as much as those for lighter motorhomes.


What about rear wheel drive motorhomes?
If you're considering a rear wheel drive motorhome, you can expect your motorhome will be on a CoF. Chassis weight has the greatest bearing on the final GVM. Since most rear wheel drive (RWD) and four wheel drive (4WD) motorhomes have a heavier chassis, they will usually have a GVM of more than 3500kg.


Advantages of buying a motorhome on a WoF
Buying a motorhome on a WoF has its advantages. Your inspection will cost you half as much as a CoF, take half the time to complete and only need to be done once a year or less compared to every 6 months for a CoF. You're also more likely to find a testing station close to where you live and your inspection will take around half the time of a CoF. On the road, your motorhome can drive at open road speeds the same as a car, not the 90km limit of a motorhome on a CoF, and road tolls will cost the same as a car.


Advantages of buying a motorhome on a CoF
CoF motorhomes are ideal if you're looking for a motorhome with a generous payload. This will allow you to carry more gear such as bikes and golf clubs, have more batteries and bigger water tanks if you want to stay off grid for longer, all while having less concern about overloading than for a motorhome on a WoF. If you're looking for a 4WD or RWD motorhome, you may expect to find mostly motorhomes on a CoF.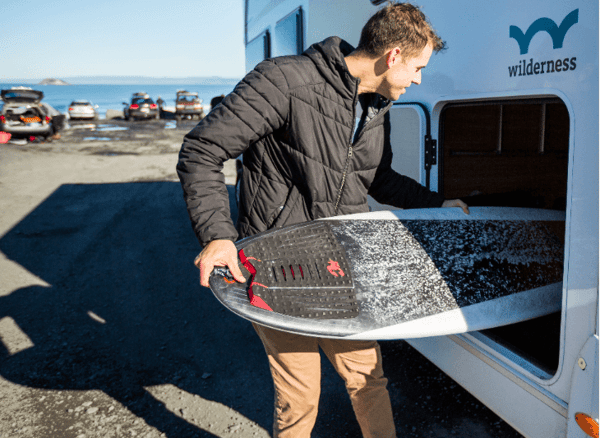 Now that you're armed with all the information, you'll be able to identify the right option for you. If you'd like to get further guidance on whether a CoF or a WoF motorhome is best for you, give our friendly sales team a call and we'd be happy to answer any questions.