Do you absolutely love motorhoming? Have you almost reached that tipping point where purchasing a motorhome makes more sense than continuing to hire?

If exploring the magic of Aotearoa in a motorhome is your thing, you'll likely consider buying over renting at some point — and when you do, read on, cause we're here to help.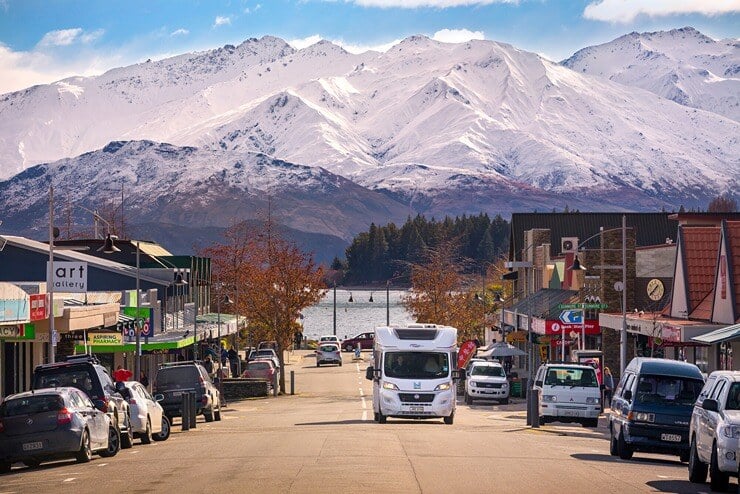 Let's compare the same vehicle model for our comparison between renting and buying new.
The 2022 Carado T447

The German designed and built Carado T447 is available to buy and to rent in New Zealand. It was created for people seeking a quality motorhome at a lower price point — a first motorhome buyer.

The 2022 Carado T447 is a comfy practical option that can take up to four people.

Buying a motorhome

The purchase price is probably going to be your main decision factor — but it's important to be aware of the ongoing service and maintenance costs associated with owning your own motorhome.



Initial purchase price

Your largest outlay will always be the purchase price so it's natural that this number will be top of mind.
The current pricing for the 2022 Carado T447 that's available from Wilderness is $198,900 including on road costs — at the time of writing (July 2022).Expect extras to cost more and start at around $4,000. These could include a:


Satellite dish
TV screen
Solar panel
Costs of ownership

Drilling down into the ongoing costs of owning a motorhome such as warrant or certificate of fitness, insurance, registration, road user charges and depreciation, will help you gain a clearer idea of whether it's time to buy — or if renting is still your best option.

Servicing and maintenance are also important - not just for reliability but also for resale value. You can reduce the depreciation on your motorhome by keeping it in shipshape.

Other expenses include storage costs and replacement parts.


Registration
The Carado T447 is a diesel motorhome with a Gross Vehicle Mass (GVM) of under 3,500 kg. The GVM means the maximum operating weight of a motorhome.

Your annual registration for this type of motorhome is $195.

Renewing your motorhome's rego is easily done through Waka Kotahi (NZ Transport Agency). Check out their website and the costs of renewing your vehicle licence.
💡 Tip
If you plan to store your motorhome for three or more months in a year, apply to Waka Kotahi for a licence exemption and save money over that period.


Vehicle Fitness Inspection
To certify that your motorhome has passed its periodic safety inspection, it'll need either a valid warrant of fitness (WoF) or certificate of fitness (CoF). Which one depends on your motorhome's GVM.


Warrant of Fitness
Light vehicles, including motorhomes with a GVM of 3,500 kg or less, require a WoF. If your motorhome hasn't yet been registered, its first WoF will last three years. After that, you'll need a new WoF every year so budget about $50 - $75 annually.


Certificate of Fitness
Heavy vehicles, including motorhomes with a GVM over 3,500 kg, require a CoF.

You'll need a new CoF every six months so budget about $300 - $400 per year.

A WoF or CoF are usually included in the purchase price (on road costs) of a newly purchased motorhome. Learn more about the differences between a motorhome WoF and CoF.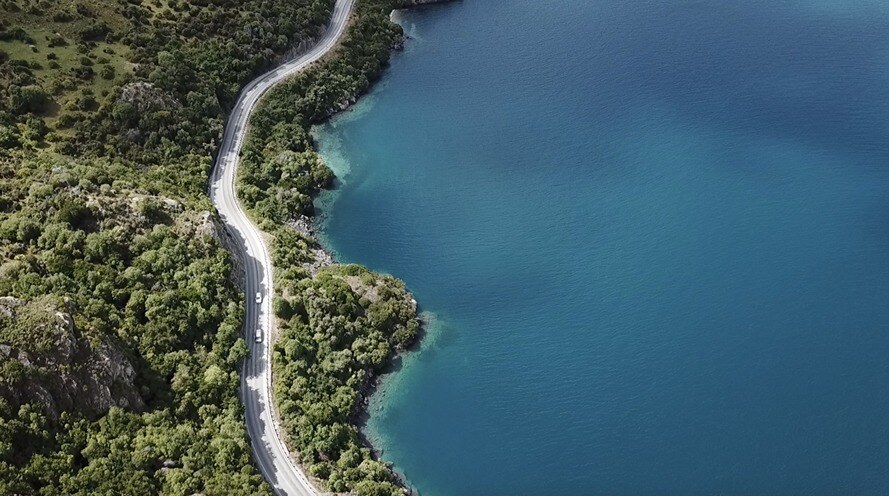 Road User Charges
If you're going to drive a diesel-fuelled motorhome on New Zealand roads, you'll need to pay Road User Charges (RUC) — a diesel vehicle tax. But be aware that you must pay these charges upfront before you drive.
For diesel vehicles like some motorhomes, RUC vary depending on the type of vehicle and its weight. For the Carado T447, road user charges come to $76 per 1,000 km travelled.

You can find road user charge rates on Waka Kotahi's website.
RUC Rates Discount
The New Zealand Government has rolled out a 36% discount on RUC until 31 January 2023 to help ease the burden of fuel price increases.
Insurance
Be sure to protect your new motorhome with comprehensive insurance. You can expect to pay between $400 - $1,800 a year depending on your:


Motorhome's age and current value
Personal claims history and driving experience
Location — where you live
Intended use — for recreational purposes or to live in permanently
Motorhome's fitness check — does your RV need a WoF or a CoF? The fire service levy is significantly different between the two.


Most motorhome buyers will insure their vehicle with a specialist motorhome insurance provider like Covi Insurance. Consider joining the New Zealand Motor Caravan Association for its member benefits including a discount on Covi insurance.

We've used the middle of our range ($1,100 per annum) for the 2022 Carado T447 in our comparison example.

For more information about motorhome insurance, check out our ultimate guide to motorhome owners' insurance in New Zealand.



Servicing
To keep your motorhome in great condition, regular servicing by an authorised agent is essential.

Every motorhome has a recommended servicing and maintenance schedule. Service your vehicle each year or every 10,000 to 15,000 km — whichever comes first.

The cost of your yearly service can range from $500 to $1,500. For a comprehensive service on the Carado T447, we've budgeted $812.

It's a wise idea to get your motorhome serviced before any long road trips for peace-of-mind. Be sure to ask an expert to check it whenever you notice an issue. The earlier you address these small matters, the less chance they'll become big problems.

Read our LPG safety tips to ensure you're maintaining your gas supply well.
Water tightness
Most motorhomes will have water tightness problems at some point because seals naturally deteriorate.

When purchasing a new motorhome, look for models that come with a water ingress warranty. Manufacturers that give this type of warranty stand behind the quality of the build. To maintain the validity of the water ingress warranty, your motorhome must have an annual water tightness test conducted by an approved agent.

Actively checking for leaks will reduce water damage repair expenses should any water ingress issues occur. Keep an eye out for warning signs like:


Damp and damaged inner woodwork
Mould and mildew.


For a yearly water tightness check on your motorhome, budget $150.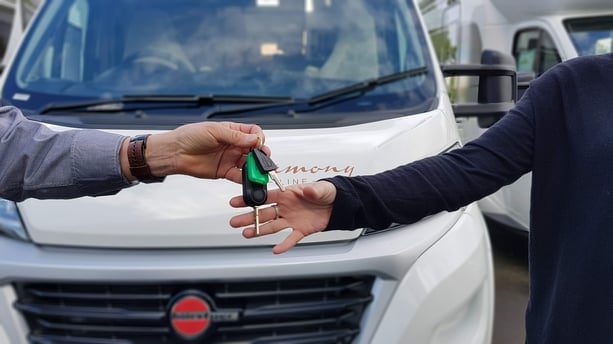 Wear and tear
Make sure you factor in motorhome repair costs related to general wear and tear. They'll vary widely depending on the quality of your motorhome's build and how often you use it.



Warranty coverage
For the first couple of years after purchasing your new motorhome, most repairs (excluding normal wear and tear) will be taken care of through your warranty on the:


Base vehicle — covered by your vehicle manufacturer
Motorhome conversion — covered by your motorhome manufacturer
Motorhome equipment like your fridge, stove, and heater — covered by the equipment manufacturer.


Find out what's included in our Carado warranty example — and if there are any exceptions or
exclusions.



Replacement parts
Similar to wear and tear, the cost of replacement parts can vary widely.


Tyres
Replacing your motorhome's tyres is important for your safety. Budget on renewing your tyres every three to six years, when they've done around 40,000 km.

If you don't maintain your motorhome or you're prone to excessively hard braking, they may not last three years. A new set of tyres will cost about $1,000.



Depreciation
Some of the main factors that affect how much value your new motorhome will lose over time include its age, make, model, mileage, and general condition. From time to time, changes in the market, like an imbalance in the supply and demand for motorhomes, will also have an effect.

In our extensive experience working with Carado motorhomes, we've seen real depreciation rates for a new Carado motorhome of:


Between 10-15% in the first year
Roughly 8% annually from years two to five.


Find out how much your prospective motorhome will likely depreciate with this motorhome depreciation calculator.

Also check out our motorhome depreciation guide for a thorough look at all things depreciation.



Storage
If you want a secure storage facility for your motorhome for part of the year, this is another cost to factor in before deciding to purchase.

Storage costs can range from $25 to $300 per month — depending on the type of facility and its location.

Learn more about storing your motorhome and the costs involved.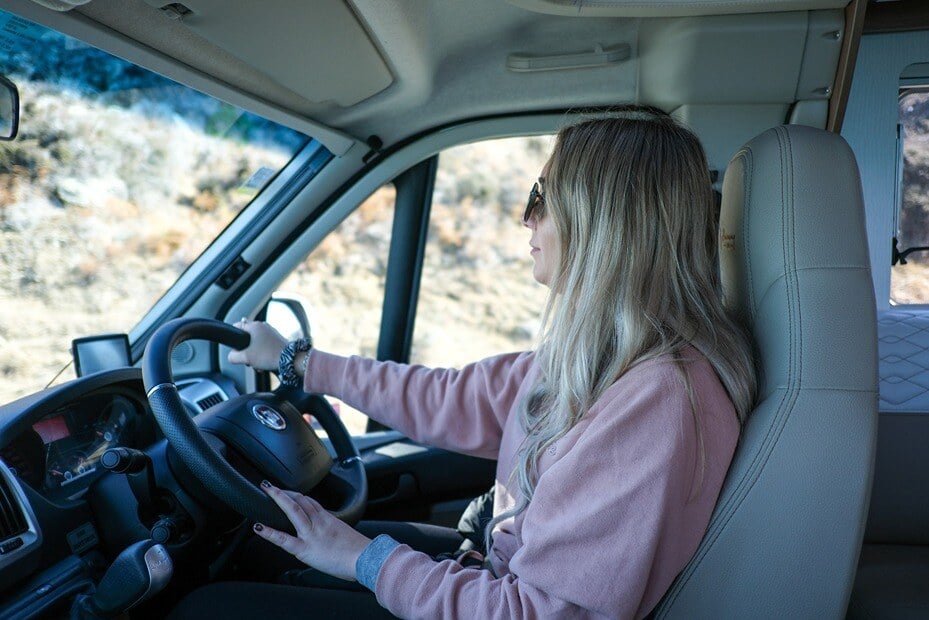 Estimated cost of ownership for a new 2022 Carado T447

The table below provides a summary of the estimated annual cost of ownership (excluding the initial purchase price) for the Carado T447 over its first five years.

We've factored in inflation at a rate of 2.4% per year. Check the notes under the table for our other assumptions when calculating these figures.
2022 Carado T447
Cost of Ownership

Year 1

Year 2

Year 3

Year 4

Year 5

Total Costs

Registration
$195
$200
$204
$209
$214
$1022
Warrant of Fitness (WoF)

$0

$0

$0

$75

$77

$152*
Road User Charges (RUC)

$836

$934

$956

$979

$1,003

$4,708**
Insurance+

$1,100

$1,126

$1,153

$1,181

$1,209

$5,769
Mechanical Servicing

$812

$831

$851

$872

$893

$4,259
Water Tightness Test

$150

$154

$157

$161

$165

$787
Tyre Replacement

$0

$0

$0

$1704

$0

$1704
Depreciation

$19,890

$14,321

$13,175

$12,122

$11,152

$70,660+

TOTAL Annual Costs
$22,983
$17,566
$16,496
$17,303
$14,713
$89,061

Average Annual Cost of Ownership (Over the First Five Years)
$17,812
* First WOF is included in the purchase price and lasts for three years.
** Based on 10,000 km driven each year. Excludes the first 1,000 km which is included in the purchase.
+ The insurance figures start at the midpoint of our range provided by specialist motorhome insurers.
++ Depreciation calculated at 10% in year 1 and 8% in years 2-5.
Storage costs are excluded.
If you're leaning more towards buying a used motorhome, find out how buying new versus used compares.

What factors influence the cost of a motorhome? Learn about them in this blog.


Renting a motorhome

The decision to purchase or rent a motorhome isn't only financial for many people. However, it's useful to consider how far your $17,812 annual cost of ownership budget would go if you were to rent a motorhome.
Rental costs per season

Motorhome travel is very seasonal so the cost of hiring a motorhome varies greatly depending on the time of year.

High season (summer) — most expensive.
Shoulder season (autumn and spring) — less expensive.
Low season (winter) — least expensive.


Let's take a look at how many weeks in each season you could hire the Carado T447. The table below contains an example of the indicative hire cost for the Carado T447 (Wilderness King/Twin for 4) per week in the high, shoulder, and low seasons.
| Season | High | Shoulder | Low |
| --- | --- | --- | --- |
| Total Rental per Week* | $3,423 | $2,842 | $1,832 |
*Base rental rates only. Rates valid as at 7 July 2022.

.
We've calculated how many rental weeks you could get if you were to pay the same amount as your annual cost of ownership for a new motorhome of the same model. Based on our indicative costs, your average annual cost of owning the new 2022 Carado T447 (for the first five years) is the equivalent of hiring one for:


5.2 weeks in high season
6.2 weeks in shoulder season
9.7 weeks in low season



Weighing up non-financial factors

Besides assessing the economic benefits of renting versus buying, you'll also want to consider some non-financial (or lifestyle) factors. These could include your planned frequency of use, maintenance, and personalisation.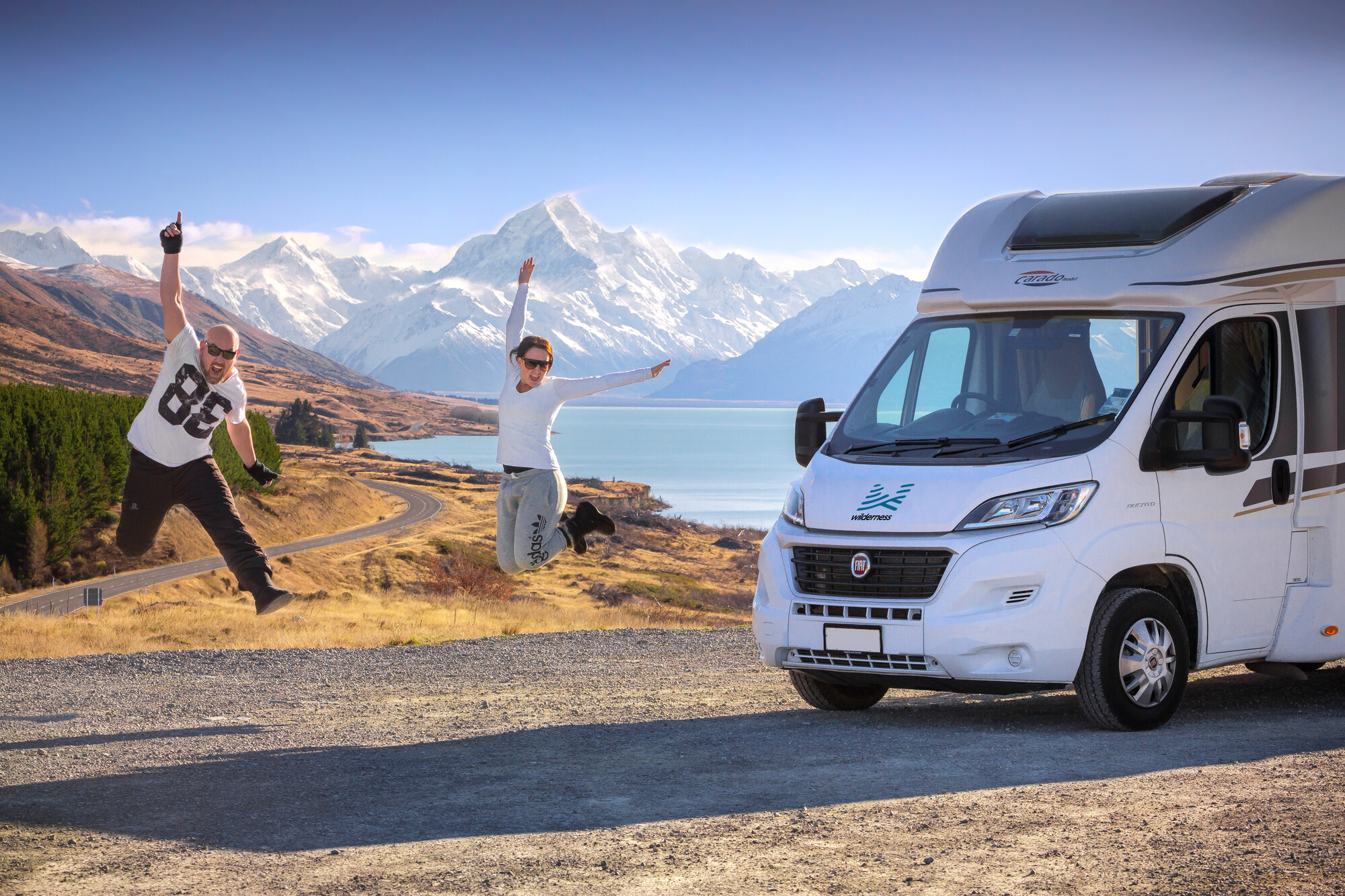 Feeling of joy
You know that feeling you get when buying something brand new that you've worked so hard for. It's such a thrill to be the first person to cook a meal, take a shower and sleep in the bed of a new motorhome.

And you'll be the exclusive user of the motorhome as long as you own it.



Frequency of use
Do you plan on taking motorhome trips often like on most weekends or during school holidays? The more time you intend to spend on the road, the more promising buying a new motorhome looks.

If you're short on free time and will only be using your motorhome occasionally, renting may be the best option for now.



Lack of choice
You may have noticed that the New Zealand motorhome rental landscape is fairly limited. Three companies provide 70% of the market leaving you as a consumer low on hiring choices.

On the buying front, supply shortages are leading to low availability of motorhomes for purchase and delays waiting for them to arrive in the country.



Flexibility with dates
By owning your own motorhome, you'll be able to freely embark on motorhome trips when you feel like it. If the weather's average, you can simply stay home.

Renting removes much of the freedom you have around choosing dates — and particularly at the last minute. You'll need to book in advance in the busy season and may be penalised if you have to cancel at late notice.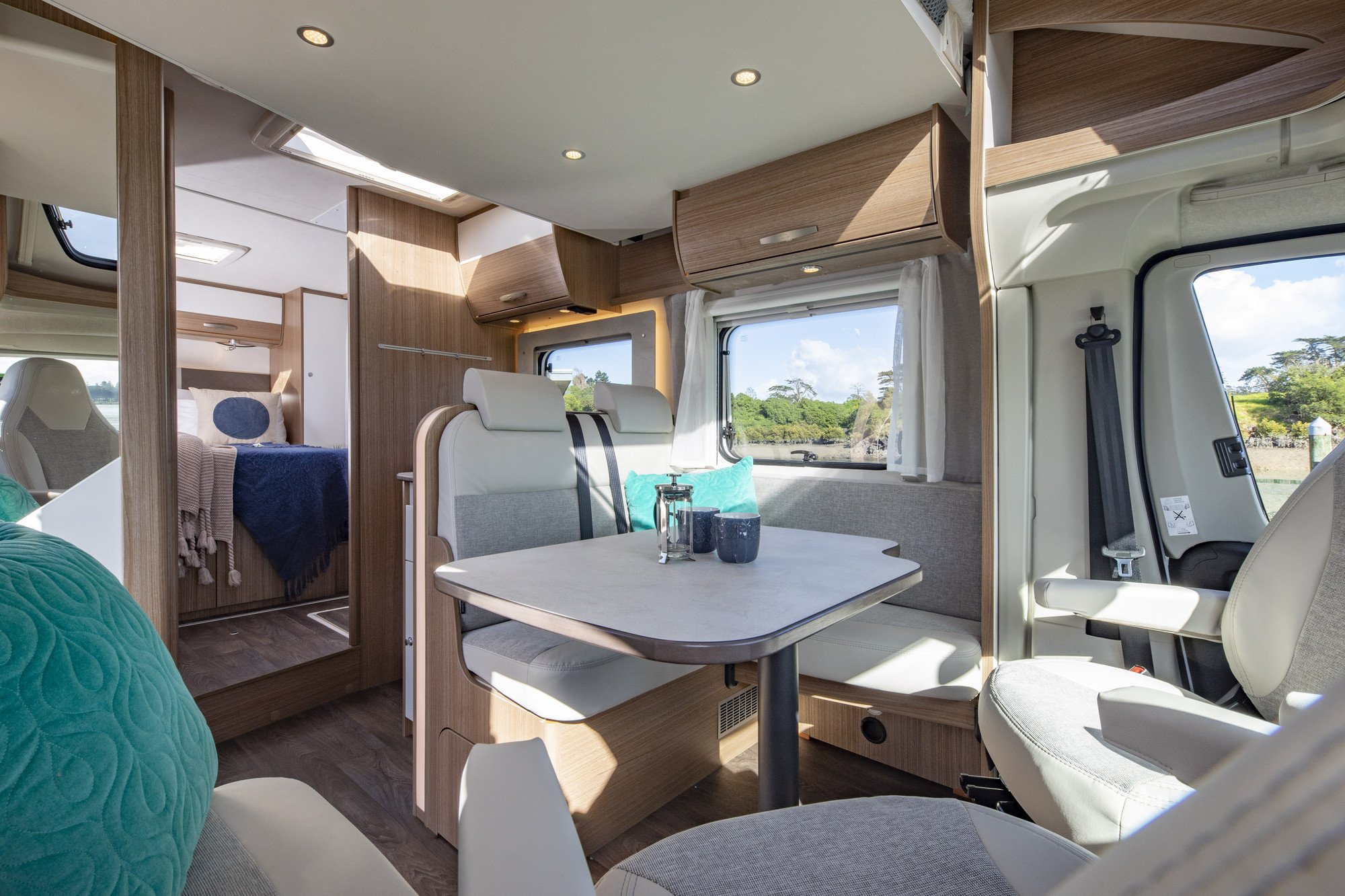 Personalisation
If you hire a recreational vehicle, you can personalise it with your own items like cushions and pillows. But you won't be able to make any permanent changes or do anything that would cause damage.

Buying a motorhome will feel like owning a small house. You'll be able to individualise to your heart's content by:


Upgrading the entertainment system
Hanging personal items on the walls
Installing solar panels



Tech and specs
Most New Zealand rental companies offer a basic fleet of vehicles with low specs. Some examples of this are beds that are made up every night from the lounge cushions, limited storage, little if any insulation, single glazing, a small fridge, a wet bathroom, and lots of rattles.

Others provide higher spec rentals with permanent beds, are more comfortable, warmer and quieter than your standard hire.

Furthermore, when you purchase a new motorhome you can take the technology to the next level. For instance, you could up-spec to get:


A larger TV
More batteries
Solar panels
An upweight chassis for a higher payload capacity
Air suspension for a smoother ride



Cleaning, maintenance, and compliance
Keeping your motorhome humming along is wholly your responsibility if you own it.

If you rent, it's the rental operator's responsibility. At the end of the rental, you just need to empty the toilet cassette and refill with LPG and diesel.

Renting may make sense if you'd prefer not to spend your spare time cleaning, servicing, and maintaining a motorhome.

To rent or to buy

Your unique situation and needs will determine whether you choose to hire motorhomes in the near future or take the leap and buy one.

Compared to a year ago, the average annual cost of ownership has increased by more than a third. This was mainly due to the substantial increase in new motorhome purchases prices caused by limited supply — and as a result, a higher annual depreciation figure.

If you want more than six weeks of motorhome trips each year, favour exclusive use of a motorhome, and prefer flexibility and personalisation, then owning will likely suit you best.

If you have limited spare time, don't fancy maintaining and cleaning an RV, and are happy travelling in a used motorhome, then renting will likely be for you.


Still undecided?
Get in touch with our friendly team who can answer any questions you have.
Better yet, hit the road in the motorhome model you're considering and if you decide to purchase, we'll refund your first three rental days.