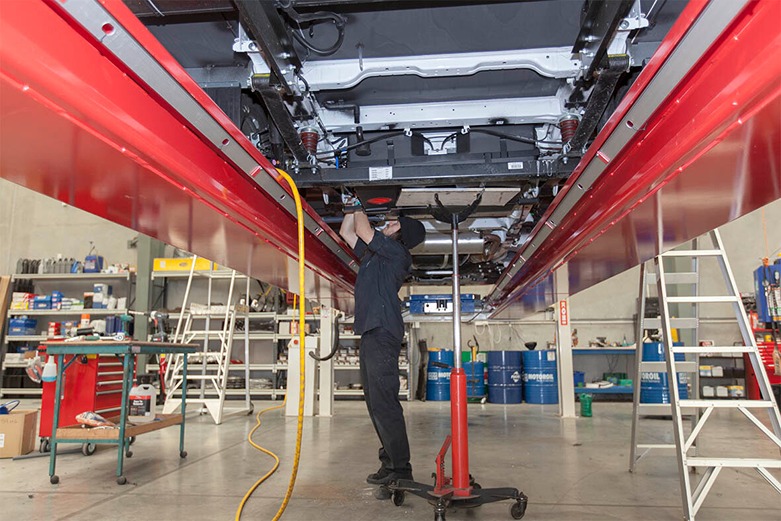 If you own a car, you'll be familiar with warrants of fitness (WoF) and how important they are for keeping your vehicle safe and legal on New Zealand roads.


A certificate of fitness (CoF) is something you may be less familiar with. It's required for heavier vehicles — including motorhomes and campervans that weigh more than 3500kg.


In this guide, we'll help you understand the differences between WoFs and CoFs for motorhomes. We'll also discuss what they cost, what the inspection process entails and how to use this knowledge when buying a motorhome.
The differences between a CoF and a WoF for motorhomes
A WoF and CoF are both official documents required under New Zealand law to certify that a motor vehicle has passed a compulsory periodic inspection of safety and roadworthiness. The WoF is for lighter vehicles while the CoF is the equivalent for heavier ones.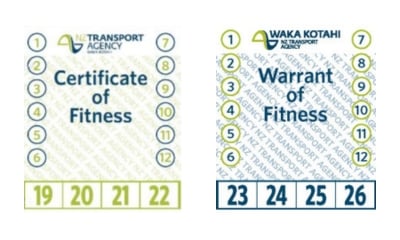 Gross vehicle mass

The right inspection for your motorhome will depend on its gross vehicle mass (GVM).


| | | |
| --- | --- | --- |
| | WoF | CoF |
| GVM 3500kg or less | ✓ | |
| GVM over 3500kg | | ✓ |

You'll need a WoF if you own a motorhome with a GVM of 3500kg or less. If your motorhome was registered after 1 January 2000, your first annual WoF inspection will be required three years after the date of registration. After that, the WoF inspection must be done every year.


If your motorhome was first registered before 2000, you'll have to get a WoF every six months.

A CoF is required if your motorhome has a GVM of 3500kg or more. The inspection is six-monthly regardless of the age of your RV.
Changes coming to CoFs?
As at the time of writing, the New Zealand Motor Caravan Association (NZMCA) is lobbying the government to extend the minimum inspection period for any motorhome on a CoF.
Why is it important to have a CoF or a WoF for your motorhome?
The importance of motorhome WoFs and CoFs can't be understated. Following an assessment of your RV's condition, you'll be given your warrant or certificate if the vehicle passes. This certifies that your motorhome is safe to drive on New Zealand roads as it meets the minimum safety standards.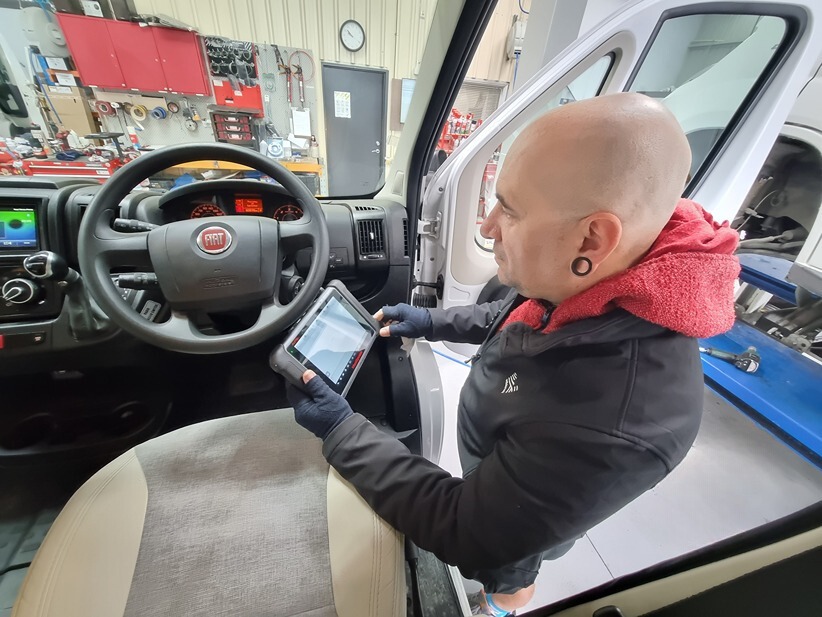 Aside from meeting safety regulations, this certification is essential for:
Complying with the law — without it you risk being fined or even getting your RV impounded
Obtaining insurance — as a condition of coverage, insurance providers will require your motorhome to have a valid CoF or WoF
Lessening the chance of a breakdown — inspections help identify and fix issues before they become major problems
Reselling — most buyers will want an RV with an up-to-date CoF or WoF, and a documented history of compliance and safety.
The cost of a CoF and a WoF in New Zealand
The cost of a single WoF inspection is between $50 and $75. After year three, this will be an annual cost.


Each CoF inspection costs $150 to $200. You'll need to get this completed twice a year so budget up to $400 per annum.


A licence to drive
In New Zealand, you can drive a motorhome on a Class 1 car licence (F) — unless the vehicle weighs more than 6000kg.

Compare all the costs of buying versus renting a motorhome.
Why the 3500kg weight threshold is significant
Many campervans and motorhomes imported from Europe have a GVM of 3500kg so only require a WoF in New Zealand.
European regulations specify that motorhomes with a GVM of more than 3500kg:
Need a special driver's licence
Have restrictions on where they can be driven
Must keep to a lower speed limit.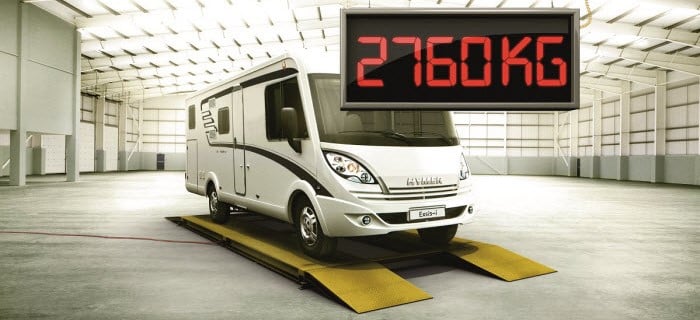 New Zealand motorhome driving regulations


You generally don't need a special driver's licence to drive a motorhome with a GVM of more than 3500kg in New Zealand. However, the motorhome's weight and type may mean you need to obtain a specific endorsement to drive it — like when the GVM exceeds 6000kg.


You also won't find any restrictions on where you can drive a motorhome with a GVM of more than 3500kg in this country.


As for speed limits, motorhomes with a GVM of more than 3500kg are classified as heavy vehicles — and that means a maximum speed limit of 90km on the open road.


For more information on what's required, read this new motorhomes resource from Waka Kotahi (New Zealand Transport Agency).
Since the majority of motorhome buyers in Europe would prefer to avoid these restrictions, the largest segment of the European market is motorhomes with a GVM of 3500kg or less. Therefore, most manufacturers aim to build motorhomes under 3500kg.


European motorhome manufacturers focusing on this part of the market incorporate weight saving measures in all areas of design and construction. However, most motorhomes with a GVM of 3500kg usually have a relatively small payload.
Your payload can add up fast when items like:
Bikes weigh around 7kg
Generators can weigh more than 20kg
Golf clubs weigh 5kg.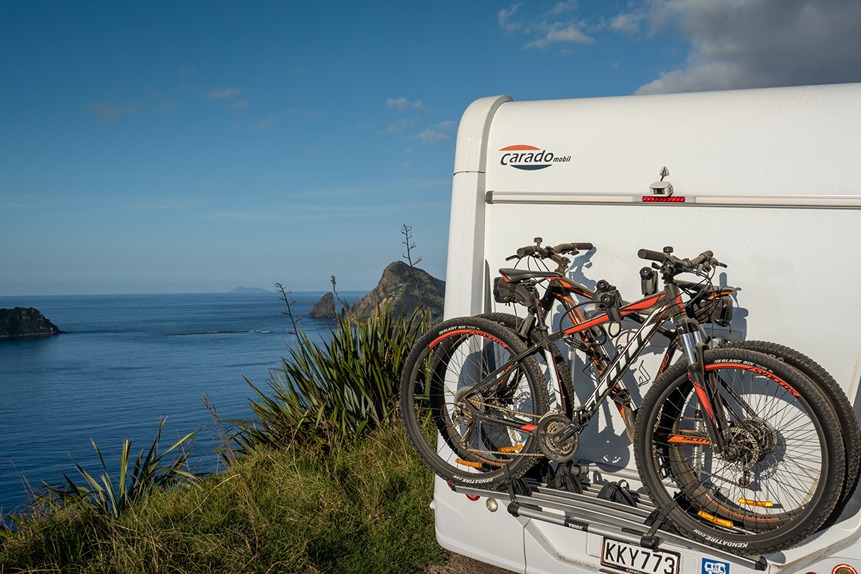 What's the WoF inspection process for motorhomes?
You can get a WoF from an automotive technician at about 3200 authorised testing stations across New Zealand. If you choose to use an AA service centre, their location finder is a handy tool. Likewise, Vehicle Testing New Zealand (VTNZ) has a branch finder.
What to expect during the inspection

Like when owning a car, a WoF inspection will involve checking your motorhome's:
Tyres, brakes and body structure
Glazing, windscreen washers and wipers
Safety belts and airbags
Fuel and exhaust systems
Steering, suspension and speedometer
Doors and lights.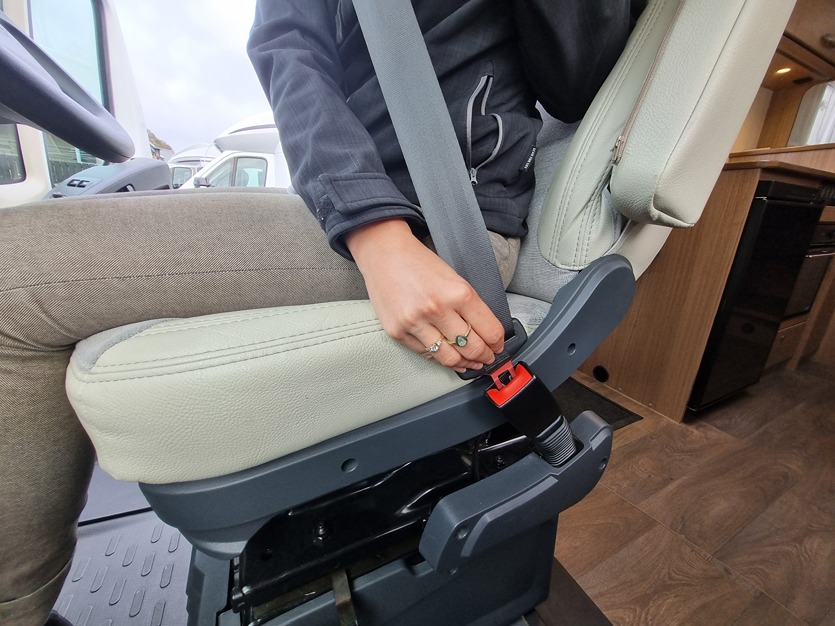 Pros of buying a motorhome on a WoF

If you decide to buy a motorhome that needs a WoF, some of the advantages are lower annual costs, convenience and maximum driving speed. You may also enjoy improved fuel efficiency and handling.

Unless your motorhome was registered before the year 2000, it'll only have to be tested annually to maintain its WoF. Each inspection will cost about half as much as a CoF so you'll save money.

Time is another saving — with WoF testing stations more prevalent throughout the country and each test taking about half the time of a CoF.

On the open road, you'll be legally allowed to drive your motorhome at the same speed as cars — as opposed to the 90km limit on motorhomes with a CoF. Road toll costs will also be half those of recreational vehicles driving on a CoF.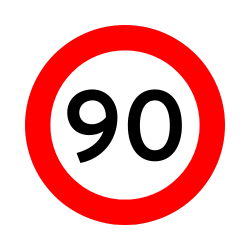 Many factors (like a streamlined design, automatic transmission and smooth driving behaviour) can improve fuel efficiency and handling of motorhomes. Lighter overall weight is another significant factor — and hence, another benefit of purchasing a motorhome that needs a WoF.

Take a look at our comprehensive guide to motorhome weight and payload in New Zealand.
What's the CoF inspection process for motorhomes?
Not all vehicle inspection centres are authorised to issue a CoF. Heavy vehicles tested under the CoF framework require additional testing because they're generally used to tow and carry loads — not just passengers.


What to expect during the inspection

Your CoF inspection can involve up to 17 different tests, depending on the type and size of your motorhome.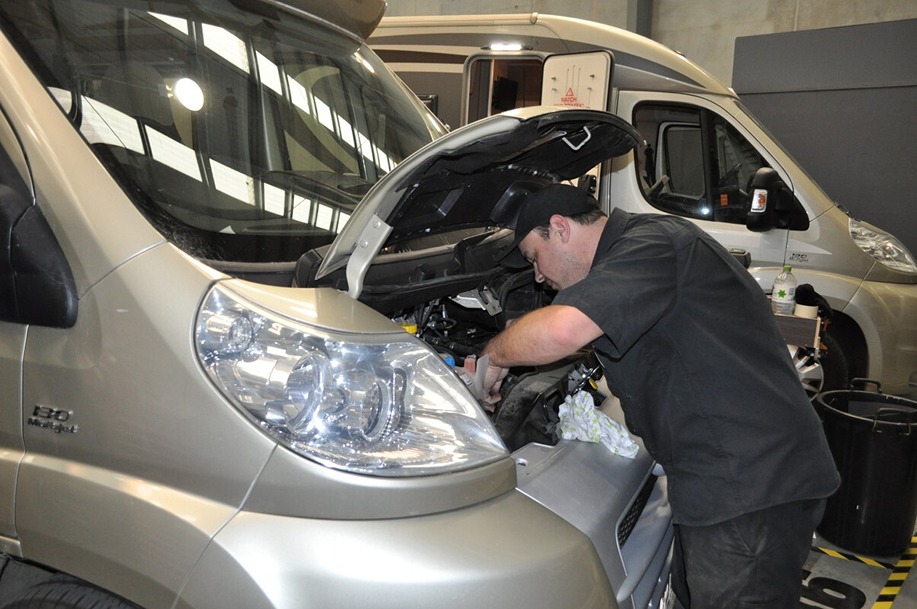 Since most vehicles on a CoF are trucks, not all of the inspection items apply to motorhomes. Load restraints and certificates of loading only apply to trucks, for instance.

An inspector will look closely at the same items checked for a WoF inspection, plus the condition of any towing connection.
What about rear wheel drive motorhomes?


If you're planning to buy a rear wheel drive motorhome, expect to need a CoF.


The weight of the chassis has the greatest bearing on a recreational vehicle's GVM. As most rear wheel drive (RWD) and four wheel drive (4WD) motorhomes have heavier chassis, they'll usually have a GVM of more than 3500kg.
Read our buyers' guide on motorhome chassis and construction to find out more.
Pros of buying a motorhome on a CoF
If you're in the market for a 4WD or RWD motorhome, or one with a generous payload, it will most likely need a CoF. A sizable payload will let you carry more gear — like bikes, golf clubs and surfboards. You'll also be able to carry a larger water tank to better support longer stays off-the-grid.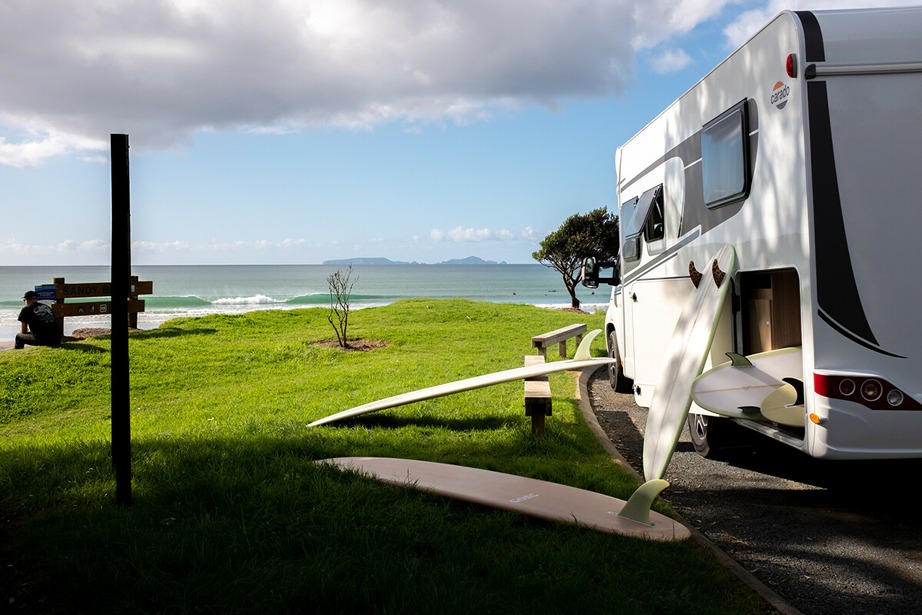 On the safety side, CoF inspections are more rigorous and regular than testing for a WoF. This can help you maintain your RV and have added confidence that it's safe on the open road.
What to do if your motorhome fails a CoF or a WoF inspection
If your motorhome fails its CoF or WoF inspection, the same rules apply as when your car fails — you have 28 days to return and get it retested.


Common issues when failing a CoF or a WoF

A few common issues can lead to inspection failures or may require attention before receiving your motorhome's certificate or warrant.

Brakes

The braking system undergoes a comprehensive evaluation to ensure its effectiveness. Testers will look for regular problems like worn brake pads, brake fluid leaks, compromised brake lines and insufficient braking performance.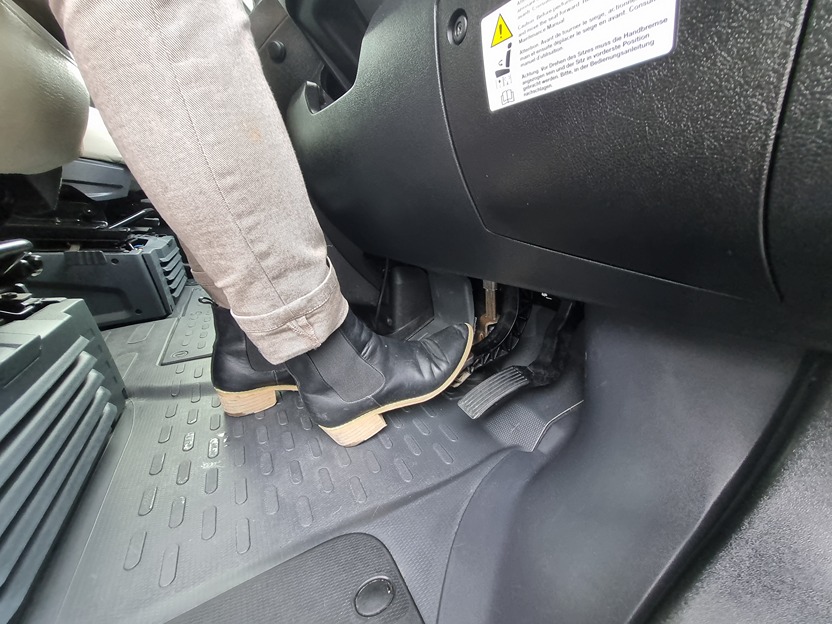 Lights

Every light on your campervan or motorhome, from headlights to tail lights, indicator lights to brake lights, and even hazard lights must function correctly. A burnt-out bulb or electrical connection issue can be causes of failure here.
Tyres
Tyres are a common reason for failing any type of vehicle inspection, including standard cars. Expect the tyre condition, tread depth and inflation to be checked. Bald tyres or uneven wear can also lead to failing your WoF or CoF.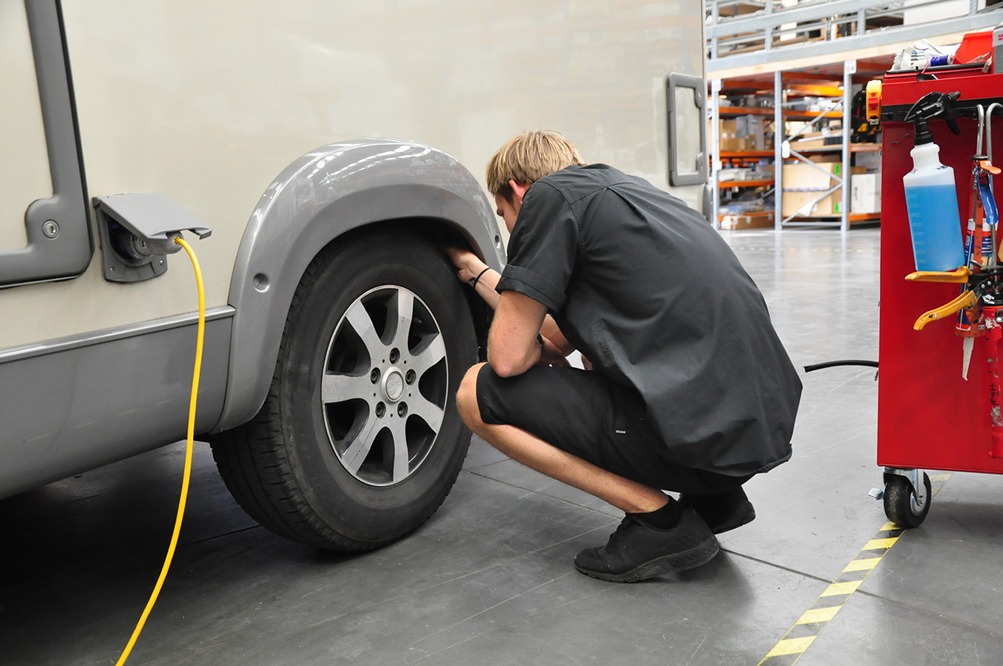 Steering

Inspectors evaluate the steering system for its correct operation and alignment. Inspection failures may arise from problems like loose steering, worn components or misalignment.
Structure

Your motorhome's examination will encompass its complete structural integrity — including both the chassis and body. Safety concerns can arise from issues like rust, corrosion and structural damage.
Suspension

An automotive technician will thoroughly assess your motorhome's suspension for signs of wear and damage. Problems such as worn-out shock absorbers or suspension components can compromise your vehicle's stability and safety.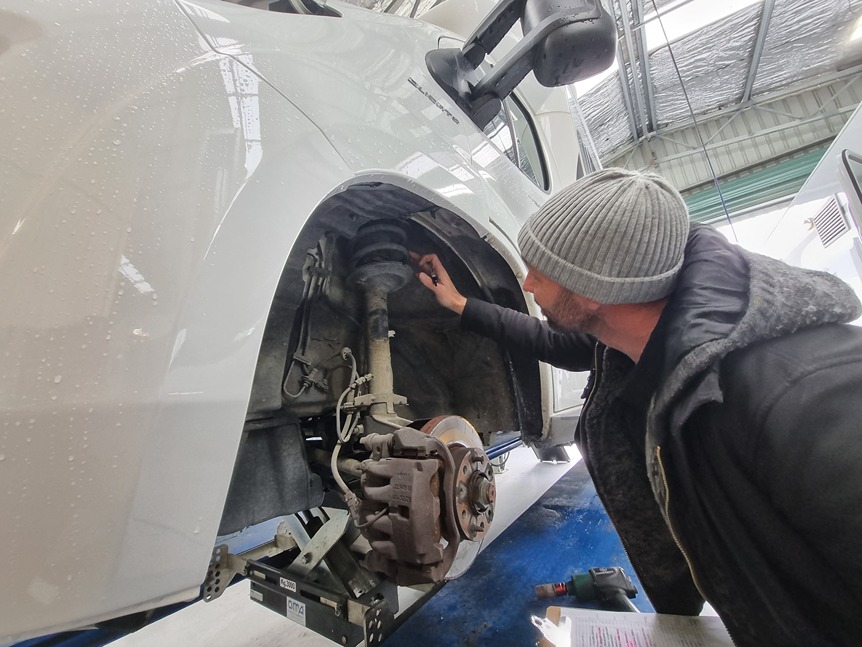 The Clean Car Standard and how it affects motorhomes
The safety and roadworthiness of motorhomes on New Zealand roads has always been important — which WoFs and CoFs help regulate. However, there are now new compliance requirements that motorhome owners need to be aware of.


The Clean Car Standard is impacting motorhomes and the role of WoFs and CoFs in this evolving landscape. The Standard is New Zealand Government legislation that came into effect on 1 January 2023. Under the policy, any imported light vehicle motorhome (new or used) will be subject to a fee if it:
Was imported after the above date
Doesn't meet the Government's new emissions standards.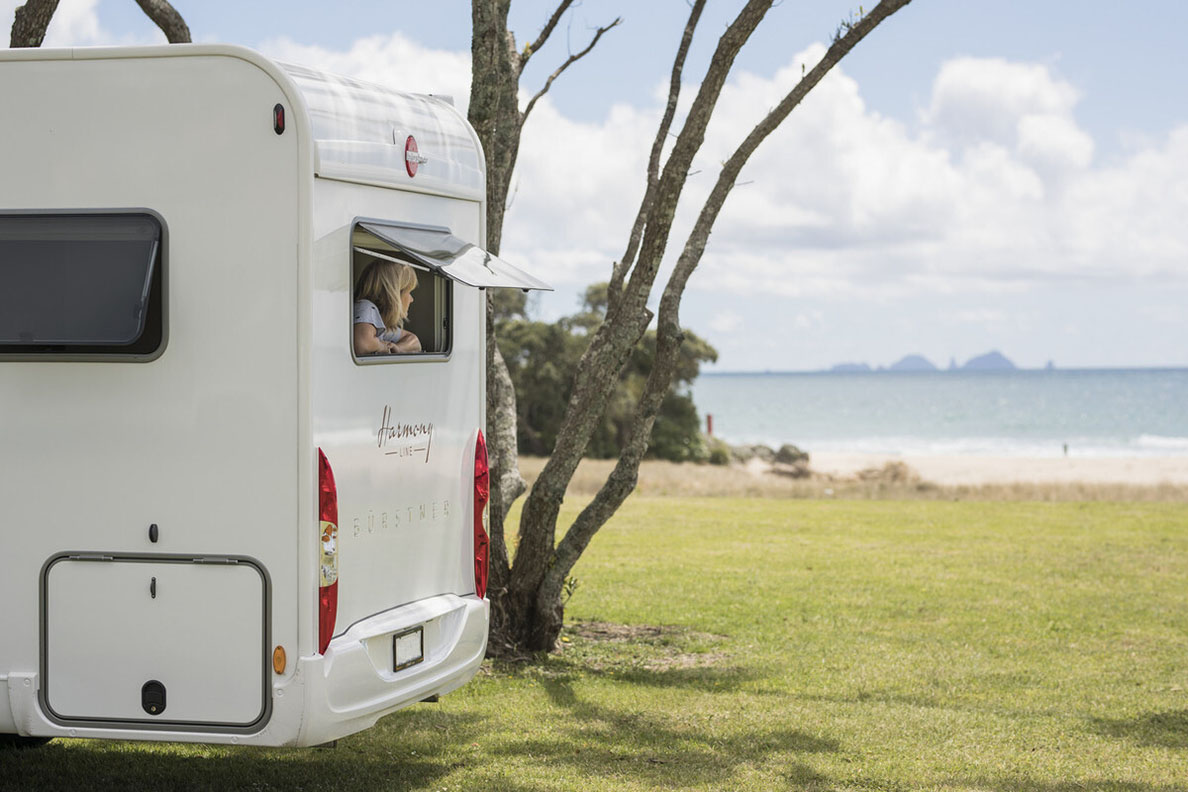 Light vehicle motorhomes are those that need a WoF — with a GVM of 3500kg or less. These motorhomes may now be more expensive than similar ones that require a CoF (with a GVM of more than 3500kg) due to the clean car fee.


This fee is likely to be passed onto customers as it's applied to light vehicle motorhomes at registration — at which time the importer will need to pay.


It'll be calculated from a motorhome's emissions so the fee is capped at:
$2,500 for used imports
$4,500 for new imports.


---
Whether you decide to buy a motorhome that requires a WoF or a CoF is a personal choice. Each has benefits and drawbacks, affecting how often you need inspections, how much you can carry and even how fast you can drive. It's therefore vital that you do your due diligence as you progress through the motorhome buying process.
Learn more about which type of RV may suit you best in our guide to finding your perfect motorhome.