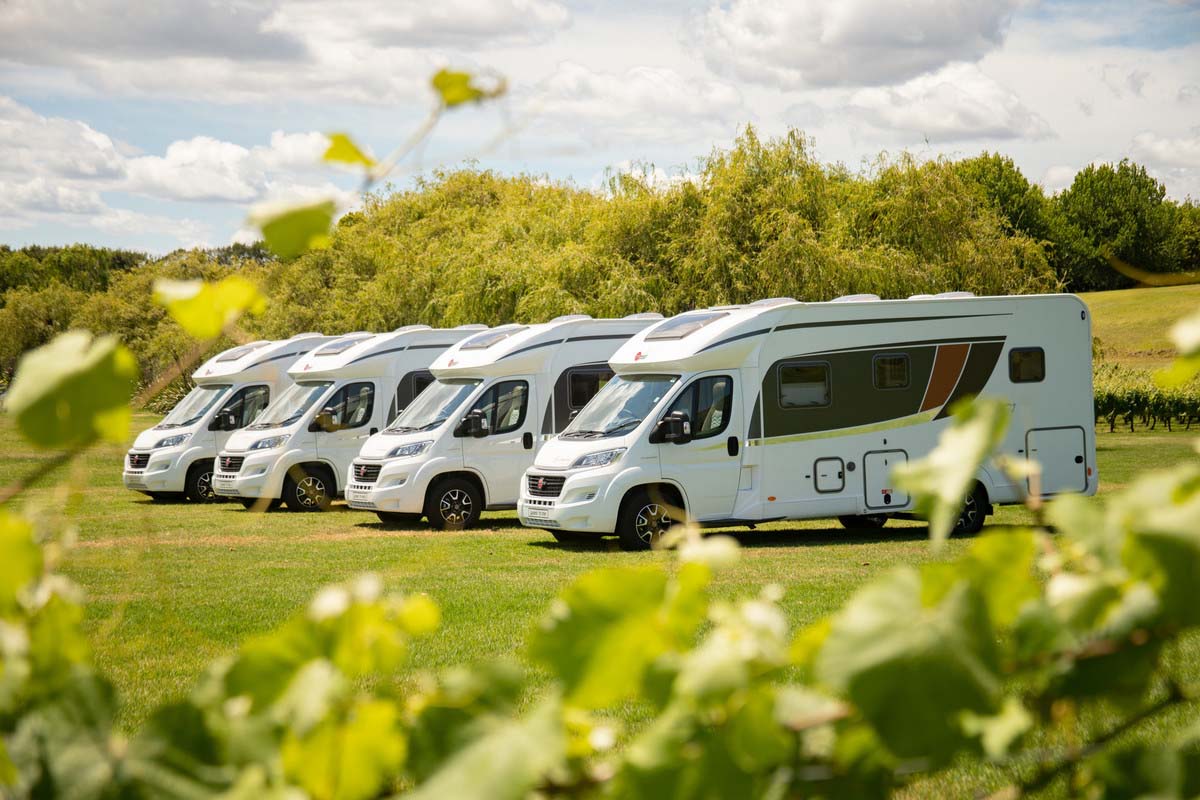 Purchasing a motorhome or campervan is a significant life decision. Whether you're a first-time buyer or you're planning to downsize your current RV, take time to assess all the options before choosing the motorhome that's ideal for you.


In this blog, we discuss why you should consider buying a campervan, what to look for in a used one and the costs of ownership.


We'll also hear from Wilderness Motorhomes' marketing director, Mary Hamilton, a seasoned professional in the motorhome industry. She'll comment on buying new versus secondhand, renting before owning, listening to friends and the common reasons why people change motorhomes.



While a traditional Kombi van may have been perfect for touring Europe in your youth, it may not be suitable for your needs and tastes now.


With greater life experience, an evolved lifestyle and current requirements, you'll need to take into account a number of factors to find your ideal recreational vehicle.
Why buy a campervan?
Purchasing your very own motorhome can offer you the opportunity to embrace new experiences and see remote parts of the country.


The benefits of buying a motorhome or campervan are:
Freedom — travel where the wind takes you at your own pace
Flexibility — change your itinerary on the go (or don't even have one) as you don't need to be tied to a schedule or reach specific accommodation each night
Taking home with you — all your necessary comforts can accompany you on your travels
Cost savings over time — especially on what you would've spent on hotels, motels or lodging
A connection to nature — park up in holiday parks, freedom camping spots, near national parks, and by beaches, rivers and lakes
Community — joining up and interacting with other RV owners can be part of the joy
Developing a slow travel mindset — which allows you to minimise your daily expenditures.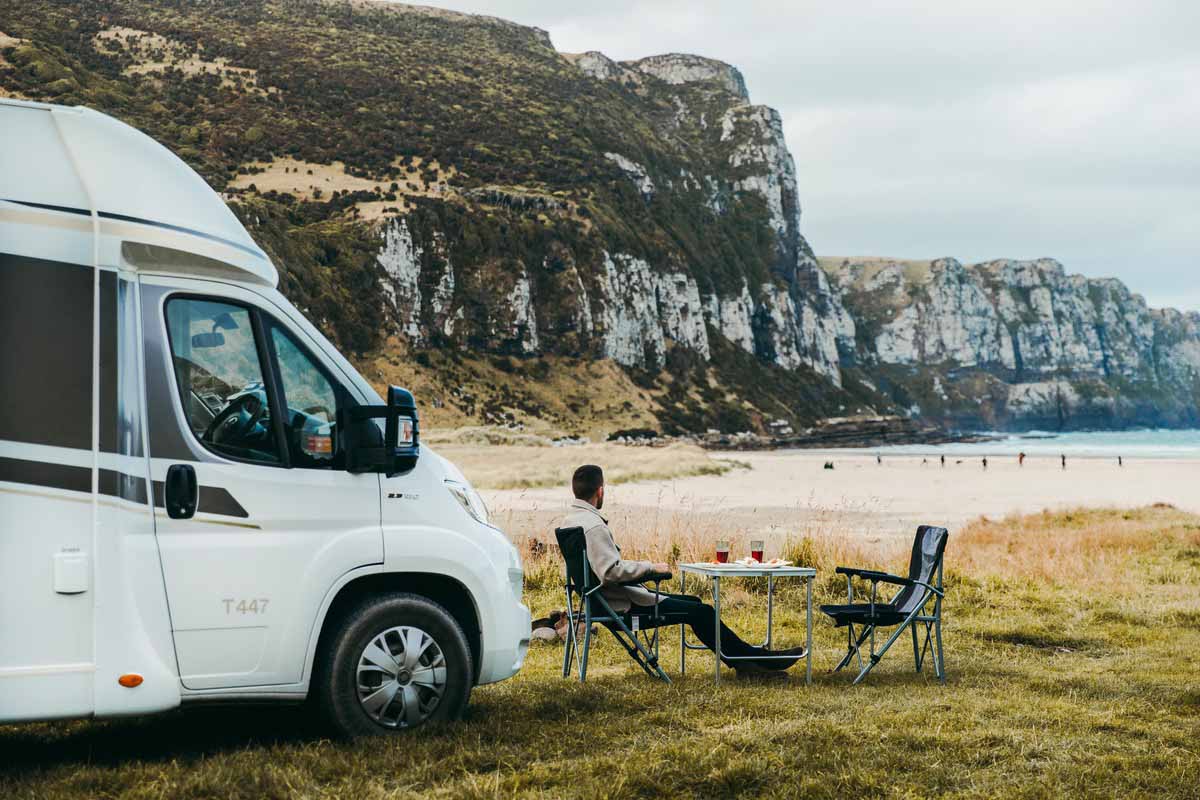 What is the best motorhome to buy?
Although this is a common question for many people when searching for an ideal motorhome, it's a difficult one to answer.


You'll want to consider your budget, plans for usage, layout and size preferences, how many people you'll be travelling with, and the type of camping you want to do. The reliability, quality and reputation of the motorhome brand should also be top of mind.
Should you buy new or secondhand
As with any major purchase, there's a point where you decide whether buying secondhand or buying new is the best option.


Motorhomes can cost anywhere between $20K and $500K (or more) so you're best to spend plenty of time shopping around to find out what you can get on your budget. Start with a simple Google search using terms like motorhomes for sale. Visit websites like:


You may only be considering a new or used motorhome. But there are other options — like specifically designing and constructing an RV to your personal needs and preferences. Perhaps it's time to take a look into the world of custom built motorhomes.



What to look for in a used motorhome
Careful evaluation and thorough research are vital for finding the perfect used motorhome for your adventures. It's also important to understand what to look closely at, including the motorhome's:
Condition — comprehensively check for signs of wear and tear, water damage, rust and structural concerns. Look into any repairs or modifications completed by the previous owners.
Usage — take into account how much the motorhome has been used and the type of journeys it's been on, like long trips or full-time living. Check the mileage as it's an indicator of usage.
Components — look at and evaluate the motorhome's engine, brakes, exhaust system and suspension. Examine maintenance records and service history. Ideally engage the services of a qualified mechanic for a complete mechanical inspection.
Systems — test the motorhome's systems to ensure they're working as they should. You'll want to ensure the heating, electrical, gas, water and plumbing are all working properly so as not to cause you issues.
Documentation — go over the vehicle's documents including the title, registration and repair records. Check for any outstanding financial obligations, recalls and manufacturer's notices relating to this model.
Layout — size up the interior especially the bedding, bathroom, kitchen and storage areas. Assess whether or not the space will offer you the comfort and functionality you need for how you intend to use the RV.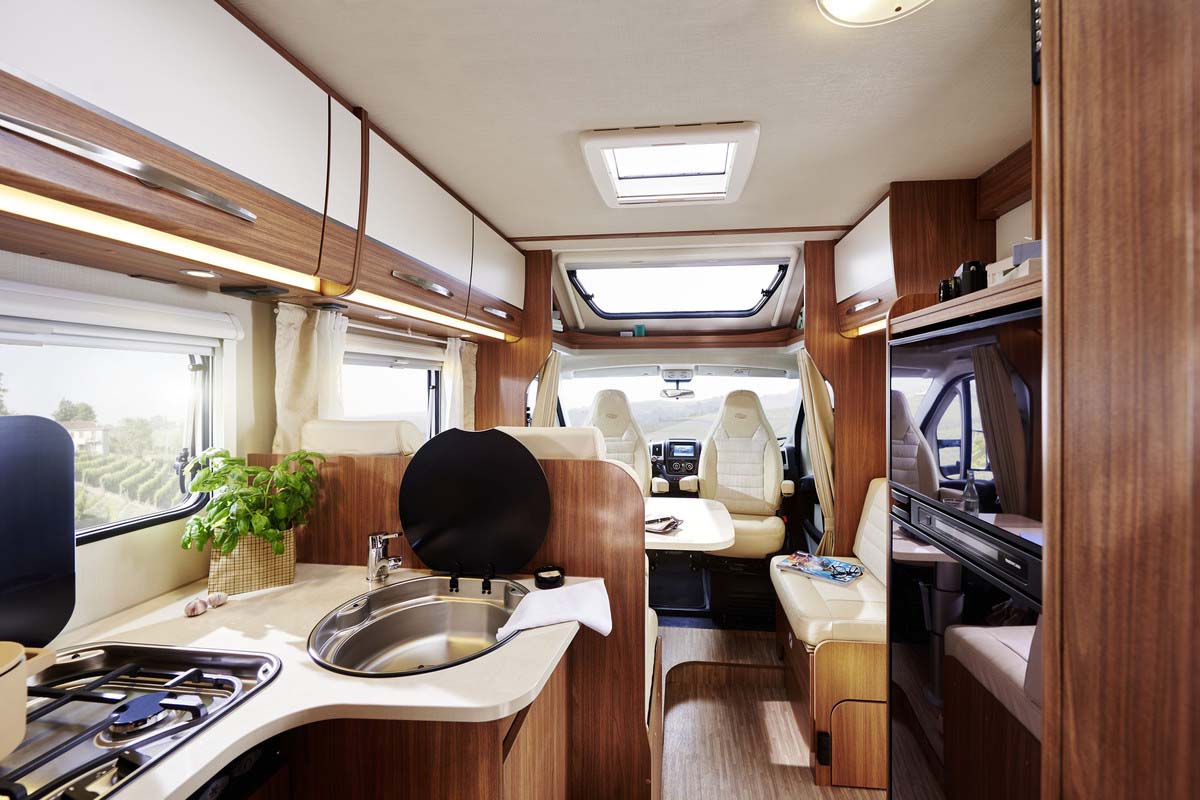 Motorhomes come in all shapes and sizes — so your first considerations should include the all important trio of size, space and layout.
Learn more about the types of new and used motorhomes available to buy in New Zealand.
The benefits of renting before owning
It's vital to know exactly what you want in a recreational vehicle before laying down a deposit. For example, some potential buyers believe that a large kitchen is important — but after freedom camping for a few nights, they get used to cooking in a small space.

What are the main priorities for RV buyers?
Our research tells us that number one is the bed. Two is the bathroom. And the number three priority is storage — while fourth is layout. A large kitchen is a long way down the list as many motorhomers prefer to trade off a smaller kitchen for a fixed bed or a bigger lounge.
Mary Hamilton
Some people buy a new motorhome without ever having stayed a night in one. Renting an RV for at least a weekend, or preferably a week, gives you the chance to experience what it's like to live off the grid. You'll get an idea of what appliances you can use when not plugged into an electricity source.
If you're bound for off-the-beaten-track adventures, check out what makes a great off-road motorhome.

You won't know for sure what will work for you until you try some different options. My advice for anyone looking to buy is to rent a few different types of motorhome first — to help you develop your own personal must-have list.
It also gives people an understanding of what it's like to live in a contained space. You have to understand that it's a trade-off because it's a box on wheels — and the box is only a certain size.
Mary Hamilton
Compare the costs of buying versus renting a motorhome then try out one of Wilderness' rental motorhomes before committing to purchasing your own.
Knowing what your priorities are
A key piece of your decision making should be around finding out what matters most to you with the purchase of a motorhome. Consider your:
Travel needs and how you plan to use the vehicle
Preferred sleeping and seating capacity
Ideal layout for your travel intentions.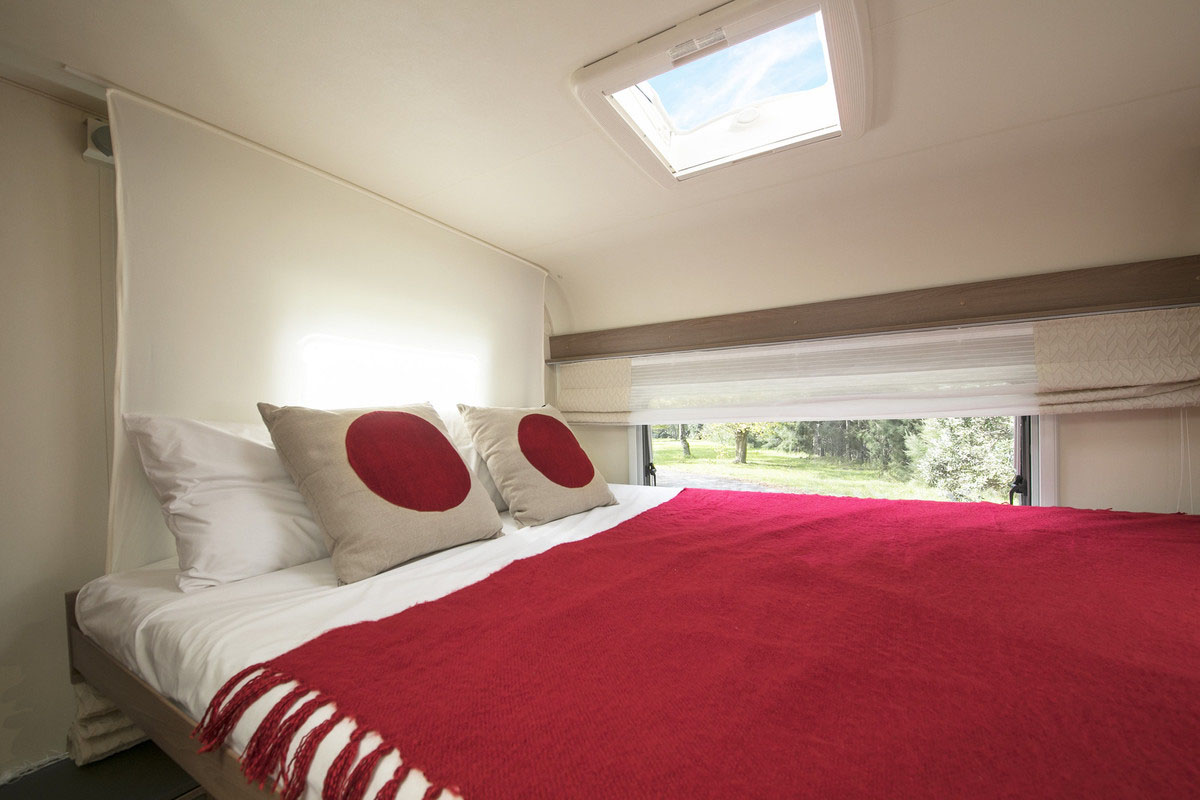 Take your time to work through this and prioritise what's most important — because ultimately whatever recreational vehicle you buy has to work for you.

One common mistake prospective buyers make is deciding to purchase a motorhome that can accommodate their grandkids.



I ask customers if they usually go on holiday with their grandkids, and if they say no, I ask them how often they would take them on motorhome trips.
It's best to decide whether a motorhome's key features work for you before committing to a purchase. You don't want to discover later that you can't sleep well on the bed — or that there isn't enough storage for what's important to you.
Mary Hamilton

If you're into adventures off-the-beaten-track, read our blog about choosing the best motorhome for off-road travel.


Thinking twice before taking advice from friends
You may have friends and acquaintances who are already motorhome or campervan owners. It's not uncommon to be overwhelmed with their advice, such as:
Don't buy a motorhome with an offside habitation door
You'll regret not buying a motorhome with front-wheel drive
Storage capacity for 300 litres of fresh water is a must.

They may think their motorhome is perfect — but it's perfect for their lifestyle. What's important to your friends may not be the same for you.
Mary Hamilton
The costs of ownership
Your budget will dictate what types of motorhomes you can afford — as well as whether you can meet the ongoing costs of ownership.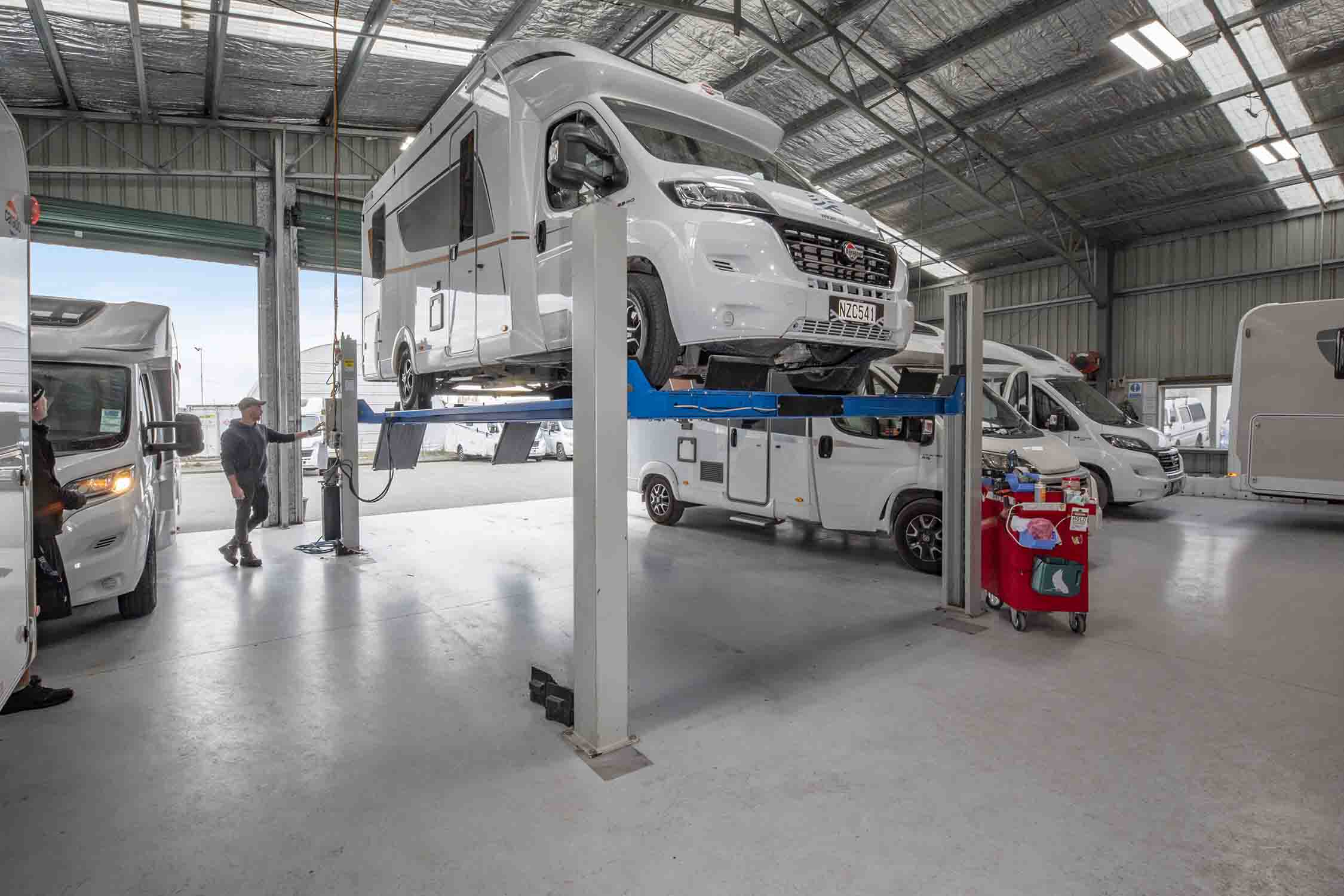 Some of the costs you can expect to encounter as an owner are:
Vehicle registration — which varies based on your motorhome axles and weight
Compliance — depend on whether your vehicle needs a warrant of fitness (WoF) or a certificate of fitness (CoF)
Road user charges — if your purchase runs on diesel
Servicing — an important ongoing annual cost for maintaining your motorhome
Water tightness — required annually so as to not affect your warrant
Replacement parts — you'll likely need a few within the first five years of ownership
Storage — will you need to store your motorhome somewhere secure?
Also remember to add expected fuel costs, insurance and depreciation to your budget.
You can easily work out your indicative annual costs using our motorhome cost of ownership calculator.
Deciding to change motorhomes
While most motorhome owners will keep their vehicles for many years, others decide they'd like something different. The reasons why are varied, such as lifestyle changes, evolving needs, feature upgrades and even dissatisfaction with the current model.

Sometimes people aren't able to drive a bigger motorhome so are looking to downsize. For others, new features like thermo floors are a big attraction.
Two common reasons we hear for people looking for a change are an uncomfortable bed and insufficient payload.
Mary Hamilton
Understanding payload

One vital element to understand about motorhomes is payload.

Payload refers to the weight added to an unladen motorhome. This extra weight can include yourself and the other occupants, water, food, appliances and your personal gear — along with any other items that you've brought onboard.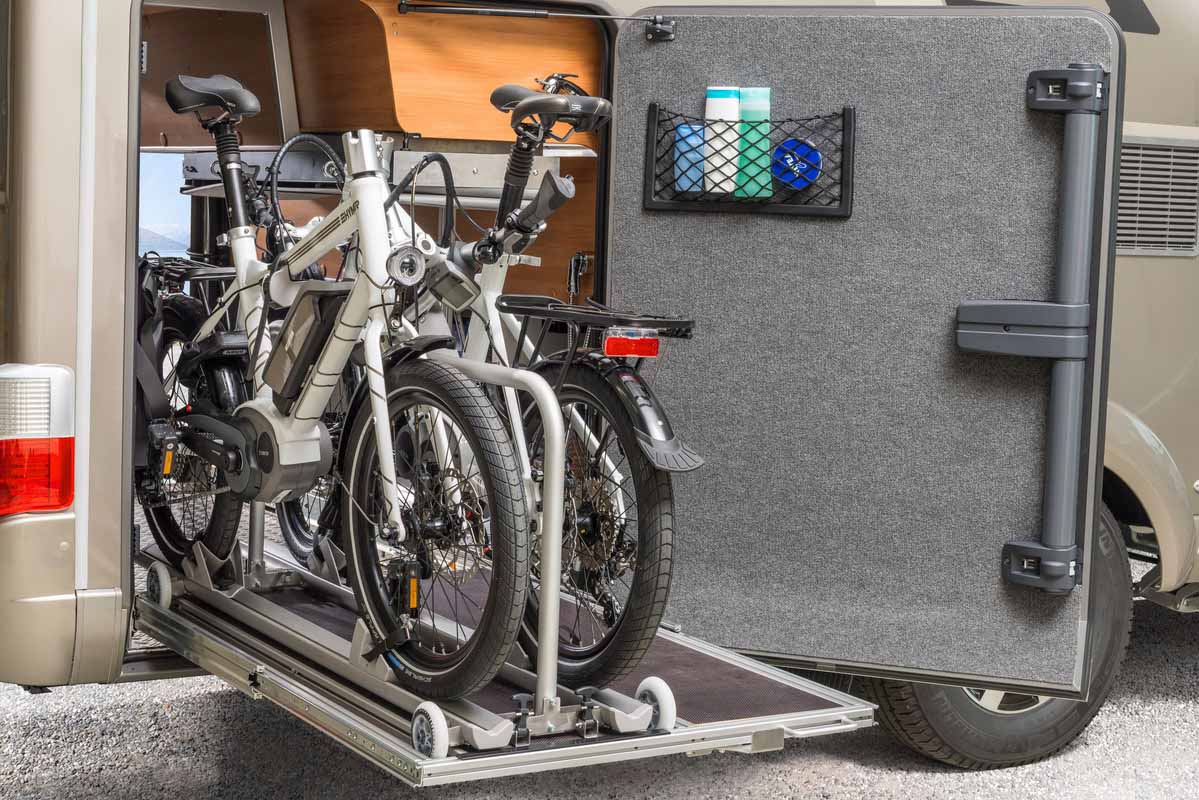 When making your decision between a select few motorhomes, take payload into account because it has a direct impact on what you'll be able to take with you on road trips.

Get more information from our guide on motorhome weight and payload.

Sometimes the reasons for change can simply be for a new layout — like in the case study below.


Case study: Raymond and Margaret MacKintosh
Layout was the most important factor for Raymond and Margaret MacKintosh when they purchased their new motorhome from Wilderness.


Their previous Carado motorhome had a drop down front bed and a twin-king rear setup. However, after touring the North Island, they decided that a new layout — one with an L-shaped rear lounge and wide panoramic windows — would suit them better.


Changing up to a Bürstner motorhome with two double drop down beds that tuck away into the ceiling at the touch of a button was a wise decision, as Raymond explains.


We like the simplicity of motorhome travel. We love being able to park at a beach, or by a river, and have everything we need there. We want to park up, sit at the back and enjoy the view.


We enjoy the freedom — and the independence. Each day you have your home, your clothes, books and possessions. It's just amazing.


Size isn't everything. Weekend users have different needs to long-term users but in general, less is definitely more in a motorhome. You have to make compromises — so build a profile of what you need and find out what works for you.
---
Read our buyers' guide and learn about the key features to consider when purchasing a motorhome.
Footnote
Wilderness Motorhomes' marketing director, Mary Hamilton, has been selling European-built vehicles since 2005.