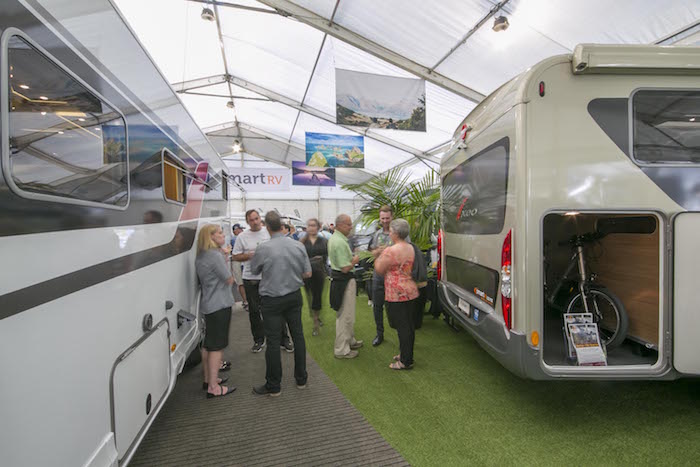 Buying a motorhome is a significant and exciting experience, whether it's your first motorhome purchase or you're upgrading to a new model. You want to make sure you find the vehicle that matches the motorhome lifestyle you dream of, and that's where the friendly team at Wilderness can offer expert advice.

Browsing motorhomes online is an excellent starting point when it comes to getting an idea of what is available, and comparing the different features and price points. Wilderness' range of motorhomes for sale is available to view here, but nothing beats being able to walk through the vehicles themselves, open the cupboards, sit in the driver's seat and test the shower space.

Wilderness' Christchurch and Auckland sales centres offer a full range of Carado, Bürstner and HYMER motorhomes for viewing and test drives. Sales Manager Samantha Kidson says people are welcome to drop in (no appointment required) to look over the vehicles and to chat to one of the sales team about their requirements in a pressure-free environment. "We're very customer service focused, very friendly and down to earth," says Samantha. "Our goal is simply to help motorhome enthusiasts find the right motorhome for them so they can go on great adventures and live their dreams."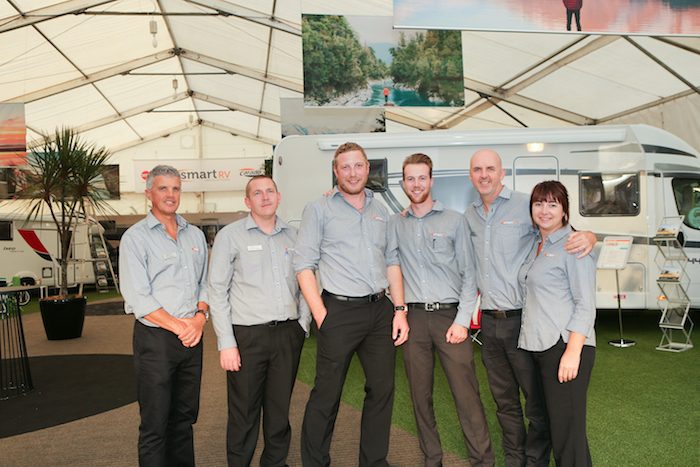 What to expect at Wilderness
When you visit Wilderness you'll be greeted on arrival and given the opportunity to browse the motorhomes on display, see the specialised service centre and sit down for a coffee and a chat about what you're looking for. Samantha says this is where Wilderness' expert vehicle knowledge marries up with a customer's dream motorhome lifestyle. "We talk about what it is exactly that they picture themselves doing in that motorhome; what they'll be taking with them, for example. You might have somebody who wants an island bed and they want a WoF [for a lighter vehicle], but they also want to take skis, golf clubs, fishing stuff, kayaks and bikes. We'd then recommend they look at a heavier chassis vehicle because it will give them more payload. We try to gather as much information as we can in order to put them in the motorhome that's going to be able to accommodate whatever it is that they dream of doing."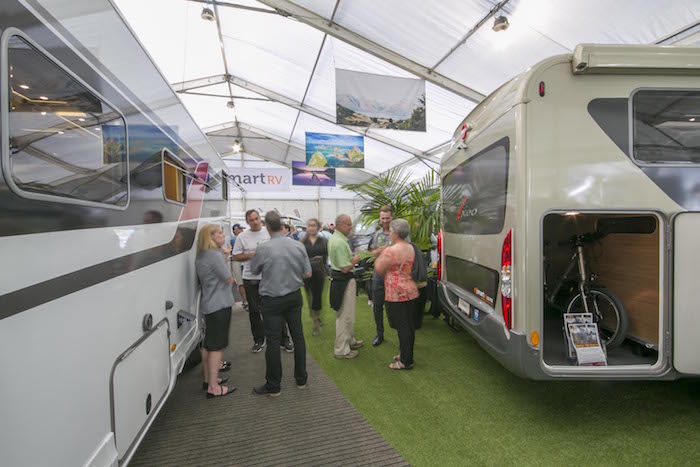 Based on the discussion, the Wilderness staff will recommend two or three different motorhome models that you can then view at your own pace. Samantha says it's important people take time to get a feel for the different options. "We'll get them another coffee and give them time to hang out and picture themselves in the actual motorhome. We pop back to see if they have any questions, but they really need that time and space to go through the vehicle and get in the shower, sit on the toilet, lie on the bed. Often people aren't comfortable if there's a sales person hovering around, which is why we don't do that!"


First-time buyers
For those new to motorhoming, Samantha and her team recommend a trial of at least four days in a rental motorhome first to see if the full motorhome experience is something they enjoy. "It's generally on the third or fourth day that you have to empty the toilet, refill the water and go to the dump station. If you're freedom camping or even campsite camping you need to be able to do that twice a week, and that's not for everybody."

Sister company Wilderness Motorhome Rentals offers premium motorhomes for rent so you can get a feel for any motorhome you are considering before you commit to buying.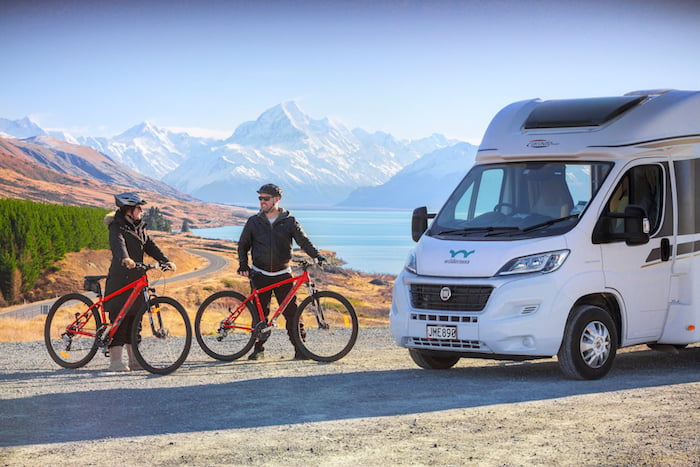 The Wilderness difference
Buying from Wilderness gets you much more than just your new motorhome. It's the beginning of a relationship that will last through your travels on the road. When you are ready to go ahead with your purchase, you will be introduced to your after-sales service contact, who will look after you for as long as you're on the road in a Carado, Bürstner or HYMER motorhome. Whether you want tips on using the features of your new motorhome, advice on great spots to visit, or want to find out more about accessories, maintenance or servicing, the after-sales team is always happy to help.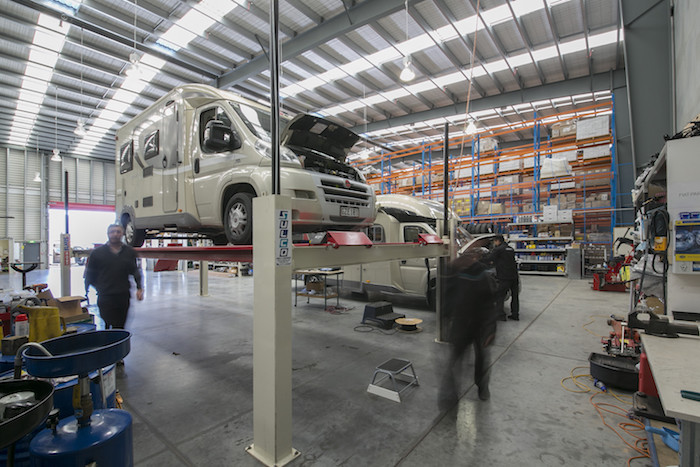 Wilderness also sets itself apart from other motorhome dealers in New Zealand with its premium specialist motorhome service centres in Auckland and Christchurch. Here, teams of skilled European-trained mechanics offer a full range of services for all European-made RVs.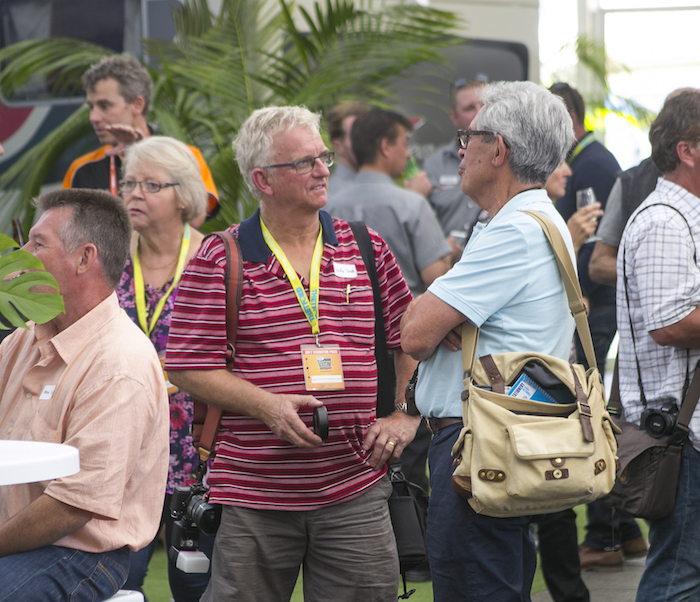 You also receive free automatic membership to the Wilderness Owners Club, which connects you to a group of like-minded passionate motorhomers through invitations to special member-only events.

So, what are you waiting for? Come in and see the team at Wilderness today or contact us today.