For a recreational vehicle that's specifically designed and constructed to your personal needs and preferences, a custom-built motorhome may be your best solution.


Custom-built motorhomes may be designed and built by a manufacturer who specialises in bespoke builds — or built by a capable DIYer to your specifications.

In this buyers' guide, we discuss how custom motorhomes are built and what features they have. We also look at the different kinds of tailor-made motorhomes and how the cost of these compare to ready-made ones.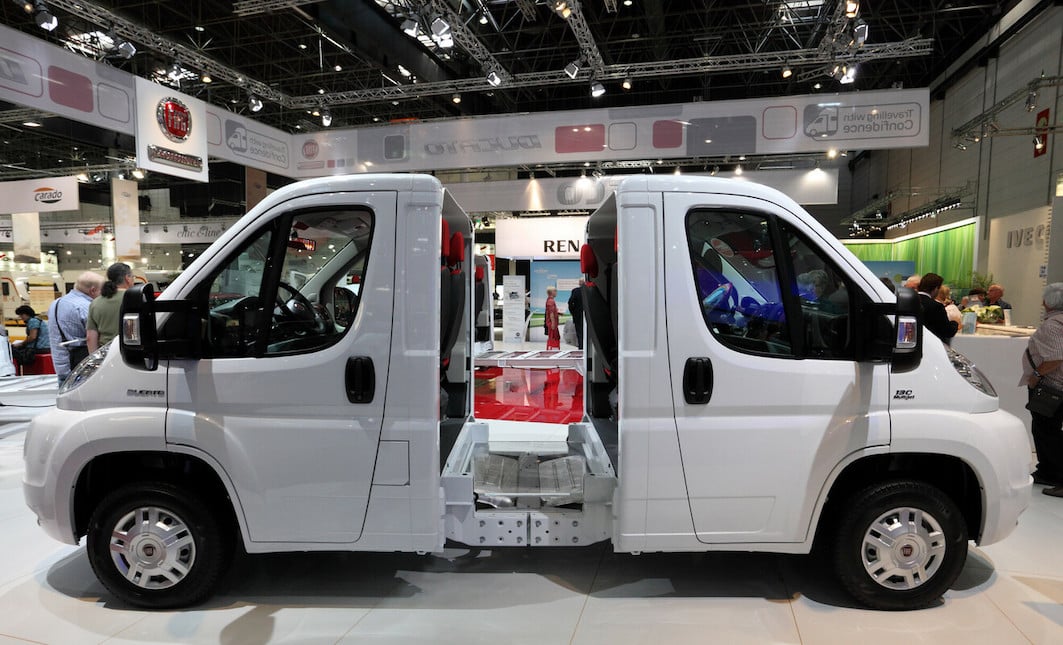 How custom motorhomes are built
The bespoke manufacturing process starts when you sit down with a New Zealand motorhome builder or designer. Together, you'll design the motorhome exactly to the specs you want. This process begins with the base vehicle and includes the:
Layout
Furniture and fittings
Fabrics and finishing touches.
New chassis or converted bus


A custom motorhome can be built on a new cab and chassis — or converted from a bus.

A bus or van conversion may be more economical than building on a new cab and chassis. However, the downside is that the vehicle wasn't designed to be a motorhome in the first place. It's therefore unlikely to perform as well as a motorhome designed and built on a truck chassis.

You'll run into compromises and workarounds if deciding to convert a bus into a motorhome, with door and window placement being one significant difference.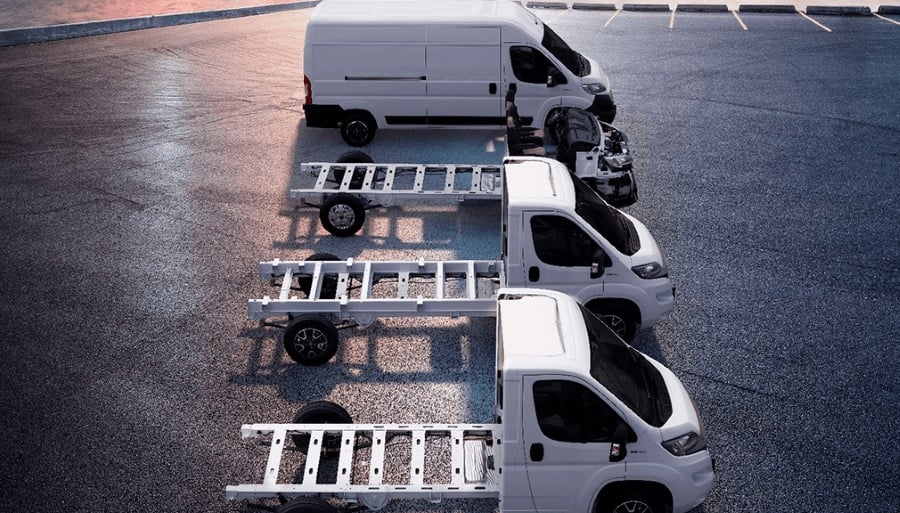 Front or rear wheel drive
The vast majority of new motorhomes registered over the past decade are on front wheel drive (FWD) chassis.

If you're particularly keen on a rear wheel drive (RWD) motorhome and are prepared to pay for it, you can specify a RWD chassis when purchasing a custom build. Otherwise, the range of new imported RWD motorhomes is limited.

See our blog for more information on front versus rear wheel drive motorhomes.

Levels of customisation


Some motorhome manufacturers offer standard floor plans with the option of customisation.

The main design elements and layouts are standardised but you get to have input into some aspects of your custom-built motorhome.

This level of customisation can add tens of thousands of dollars to the final price. Nevertheless, it gives you the ability to fit the motorhome to your personal style and taste.

You'll find varying levels of customisation available, with opportunities to personalise the interior of your motorhome — the furniture, upholstery, appliances, paintwork and lighting.

Compare tailor-made motorhomes to ready-made ones by finding out what's inside a premium motorhome.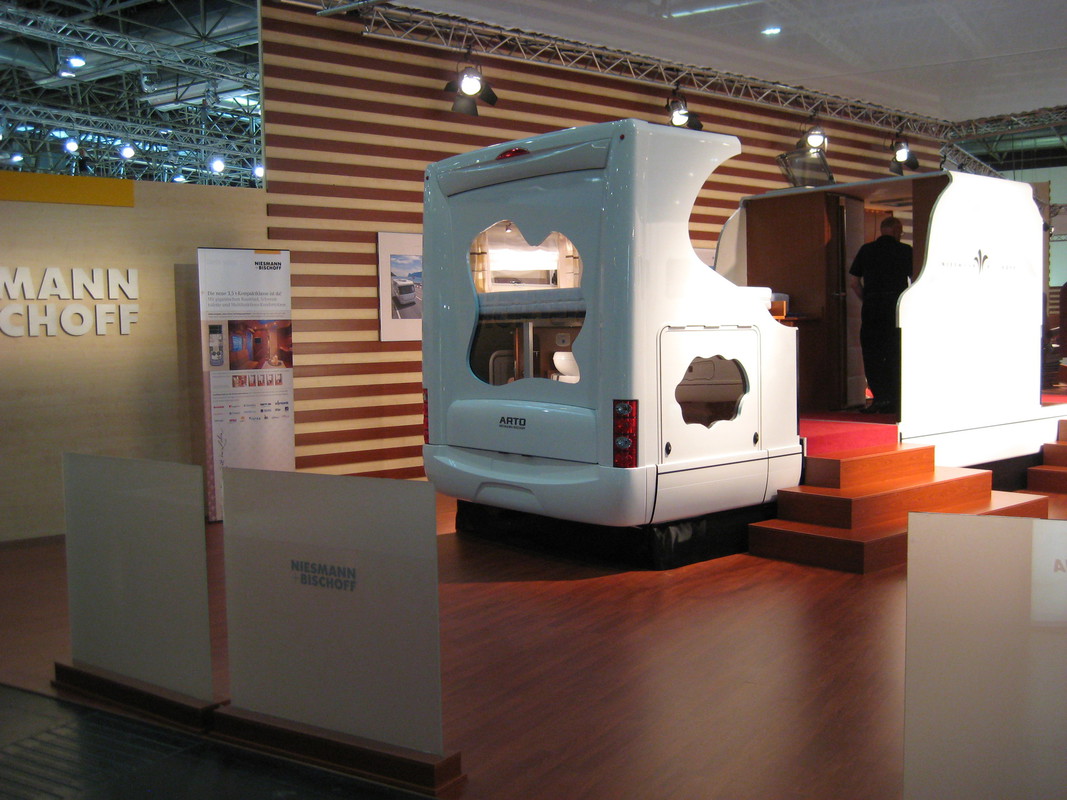 Features of custom-built motorhomes

Unlike off-the-shelf motorhomes, custom-built RVs can be highly personalised and customised. Here are some of the key characteristics and features associated with bespoke motorhomes.


Personal design

You'll enjoy full control over your motorhome's design and layout by working closely with the manufacturer or builder. Create a floor plan that suits you by:
Arranging the living space
Deciding on the sleeping configuration
Incorporating what you need in the kitchen and bathroom spaces
Coming up with your own storage outcomes.
Aesthetics
Selecting the materials and finishes of the interior and exterior of your motorhome or campervan can be a satisfying experience. You may be able to choose the type of flooring, countertops and cabinetry.
Creature comforts

Equip your custom-built motorhome with a range of amenities so you can enjoy your hobbies or indoor activities to the maximum. These may include features like:
Climate control
High-end appliances
Smart home technology
Advanced entertainment systems.

You can also find these features in plenty of factory-made motorhomes — the difference being in your say over customisation.
Modifications


You may also be able to integrate a specific modification or upgrade into the construction of your bespoke motorhome. Keep this in mind if you're interested in enhancements like upgraded suspension, solar power or a reversing camera.

It's important to extensively research your options because ready-made motorhomes can also be fitted with some of these modifications.
Individual requirements
With a custom build, it may be easier to include unique features not commonly found in standard models. Such items would be tailored to suit you as an individual, like:


Wheelchair accessibility
Pet-friendly designs
Extra security features.

Personalising a motorhome to many of the above requirements often leads to a more expensive purchase compared to one that's ready-made. However, a totally bespoke vehicle can fit ideally into your lifestyle and travel dreams.


Check out our guide about the key features to consider when buying a motorhome.
Different types of custom-built motorhomes
While there's an extensive range of ready-made motorhomes on the market, you only have a few ways for procuring a custom-built one — and hopefully finding that truly personalised travel experience.


Home-built motorhomes and campervans

The home-built recreational vehicle seems to embody much of the New Zealand way of life, or at least it certainly did in the mid-1900s. The DIY number eight wire approach connects with the psyche of many of us — but that doesn't mean it's the best option for you.


Pros of home-building an RV

You'll encounter plenty of upsides if you decide to go down the DIY route, including:
Complete customisation — with the freedom to design and construct the layout, features and aesthetics to match your travel needs and lifestyle
Saving on fittings — upcycling, repurposing and sourcing your own materials, fixtures and appliances will help you control costs and potentially save money.

Cons of home-building an RV

Most specialist materials used by major manufacturers aren't readily available to you as an RV home builder — meaning you'll probably need to make compromises.

A few of the downsides to building your own motorhome are the:
Skills required — you'll need a certain level of carpentry, electrical and plumbing skills if you intend to self-build
Cost of the base vehicle — without the same purchasing power as motorhome manufacturers you could end up paying thousands more for your base.


This last reason can be why many homebuilders choose to purchase a secondhand van, truck or bus to save on their base vehicle cost.


Understanding the regulatory requirements
Waka Kotahi, the New Zealand Transport Agency (NZTA), has rules around

how your base vehicle must be set up

.
For campervans and motorhomes WorkSafe New Zealand establishes the rules on gas and power systems
A new light vehicle with a gross vehicle mass (GVM) of 3500kg or less must meet specific requirements for things like electronic stability control and seatbelts.
A heavy vehicle with a GVM over 3500kg has to meet specific requirements for brakes, tyres, seatbelts and steering — and will need a certificate of fitness.
Any motorhome with gas appliances or power systems that connect to mains power will require an electrical warrant of fitness.
New motorhome conversions on used base vehicles
Many of the bus conversions in New Zealand are built on used buses which are fitted out from scratch into comfortable motorhomes.


If you're wanting to customise your motorhome, it's important to thoroughly check that the base vehicle is sound and reliable.

Buses are usually designed to do hundreds of thousands of miles without fault. A full service history will give you insights into how well the vehicle has been maintained and a full mechanical inspection should provide an indication of any issues.

Pros of buying a new motorhome conversion on a used base

There are some advantages to opting for a new motorhome conversion on a used base vehicle, such as:
Cost savings — a used base vehicle is generally less expensive than a new one which means you'll be able to allocate more of your budget towards the conversion itself
Established vehicle history — used base vehicles usually come with a documented history that includes maintenance and repair records.

Cons of buying a new motorhome conversion on a used base

A couple of cons from custom-building your motorhome on a used base vehicle are:
Reliability — the condition of the used base may feature wear and tear, and even mechanical issues, depending in its age and prior use
Limited warranty options — you won't get the same warranty coverage as with a new motorhome so if repair costs arise, you'll probably have to pay for them
Compatibility — you may come across challenges fitting the motorhome conversion to its used base.


Take a look at our buyers' guide to motorhome chassis and construction.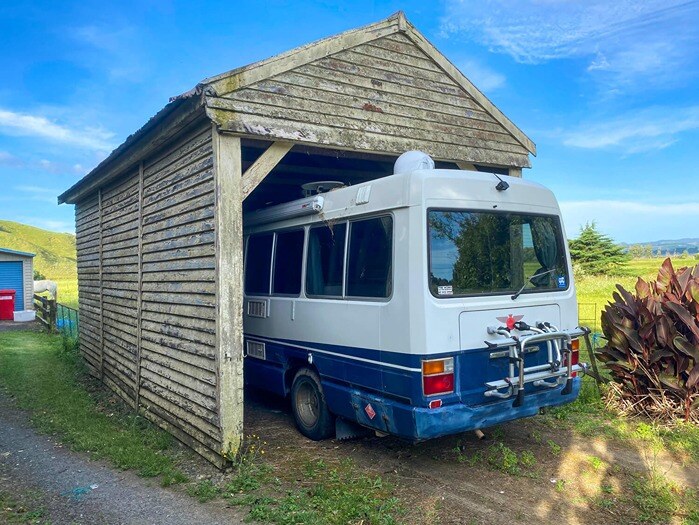 Used custom-built motorhomes and campervans
A third option is to purchase a used bespoke RV that's been custom-built to someone else's requirements.


If you have the time and motivation to research thoroughly, you may be able to pick up a quality motorhome for significantly less than building one yourself.
Pros of buying a used custom-built motorhome

Buying someone else's used custom-built motorhome can have its advantages, like:
Being available immediately — compared to purchasing new or building a bespoke motorhome from the ground up
Trying before you buy — similar to shopping for new motorhomes, you'll be able to see the interior layout to determine whether the design, functionality and features suit you.

Find out more about layout and length of motorhomes.

Cons of buying a used custom-built motorhome

A few disadvantages of choosing a used tailor-made motorhome are:
Limited customisation options — the design and layout have already been established by the previous owner meaning you may need to accept the design as it is
Compatibility with your preferences — the specifications of the current owner may not suit your travel needs and lifestyle
Unknown issues — as with buying any used vehicle you may find unforeseen problems after purchasing.

Read about what factors influence the cost of a motorhome.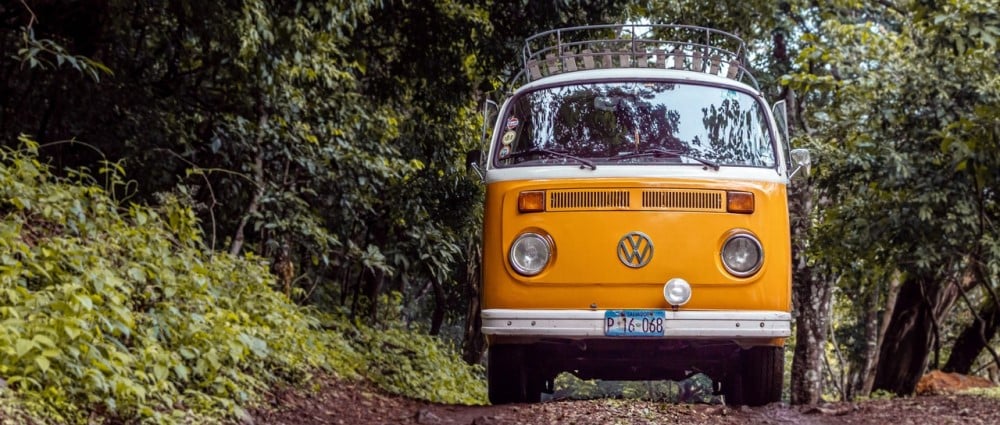 Is it cheaper to custom build or to buy a new motorhome?

By custom-building an RV you'll enjoy unique features and a tailored living space. However, like many bespoke projects, designing and constructing a motorhome can be very expensive — potentially costing tens of thousands more than a similar size one bought off-the-shelf.
Your labour costs will also be significant as the time taken to build a bespoke item is longer than something that's factory-made. Unless you're a person of many skills, you'll need specialised tradespeople in electrical work, plumbing and carpentry.
Generally, the nature of a custom-build makes it both complex and time consuming. Careful planning and attention to detail is required — and a longer timeline can contribute to higher costs, especially if you get delays or changes to your original design.
While there may be some cases where buying a custom-built motorhome can be more cost effective, purchasing a new recreational vehicle may offer you better value for money overall.
---
Still undecided? Here's some more input from our marketing director, Mary Hamilton, a seasoned professional in the motorhome industry, on how to find your perfect motorhome.