Camping earned a name for itself as a quintessential Kiwi holiday activity way back in the mid 1900s. Families would pack up their tents and camping gear and head somewhere scenic for the summer. In the 1970s, many families traded their tent for a caravan which they hitched up to the family car. Caravanning became a more luxurious but still affordable family holiday.
The range of caravans available in New Zealand grew offering consumers plenty of options. In the 1990s, some caravan manufacturers pivoted to motorhome manufacture. Kiwi holidaymakers and international visitors began to embrace exploring New Zealand by motorhome. Today, motorhomes are the most popular option with a growing range of motorhome models and layouts available.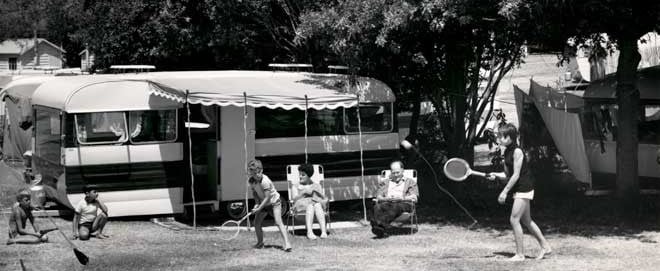 So which recreational vehicle is right for you? Caravan or motorhome? Of course, both have their positives and negatives and there's no right or wrong answer. Price will be a major factor for many people but there's a lot more to it than that. Let's take a look.


What is the difference in cost?
As a general rule, a new caravan tends to be more affordable than a new motorhome of a similar spec because they don't have an engine and all the related parts. They also cost more to maintain as they require either a Warrant of Fitness or a Certificate of Fitness, depending on their weight. A caravan can be an affordable option if you already own a suitable tow vehicle but double check that the tow rating of your vehicle is sufficient for the caravan you are considering buying.

A new caravan can set you back anywhere from $35,000 for a camper trailer or $50,000 for a conventional caravan to upwards of $160,000, while a second hand caravan can still cost you anywhere from $20,000.

Cheap caravans under $60,000 will generally be smaller in size and won't sleep more than two people. Spending between $60,000 and $80,000 will usually get you a longer caravan with a larger dinette and bathroom as well as more durable and stylish finishes. Spending more than this can get you a luxury caravan with features like a full kitchen, top-grade suspension, and a comfortable permanent bed.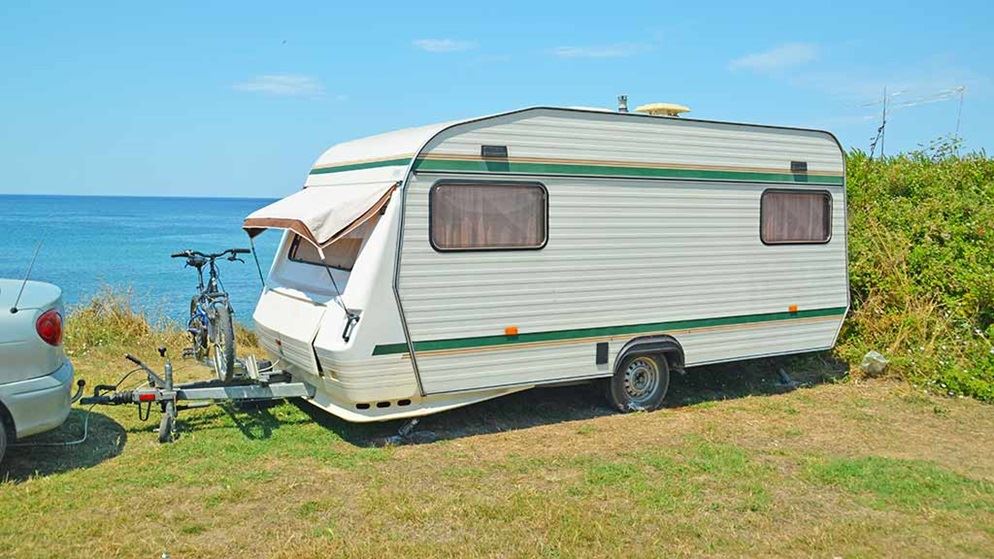 Be aware that there are loads of second hand English caravans on the market at an enticing price. The issues with these caravans have been well documented. The key point for a prospective buyer is to do your due diligence. Arrange a thorough inspection of any caravan (English or other) by an independent expert who knows what to look for before you purchase. The time spent on due diligence will save you not only your hard-earned dollars but your peace of mind as well.

New entry level campervans start at around $105,000 and motorhomes at $140,000 to upwards of $300,000 while about $15,000 is the entry level cost of a second hand campervan like a Toyota Hiace conversion or similar or $30,000 for a Ford Transit or similar. Prices for a second hand motorhome start at around $50,000 for a four or six berth around 20 years old with high mileage.


💡 Insider Tip

You'll find loads of bus conversions on the market which are less expensive than a motorhome of a similar age and size. Second hand buses like the Nissan Civilian and Toyota Coaster were imported from Japan between 1990 and 2010 and fitted out into motorhomes. The demand for bus conversion has reduced substantially as more ex-rental and imported motorhomes have become available in the past ten years so you may find some great deals but make sure you have the engine and the habitation unit thoroughly checked before purchase.

Find out what to look out for when buying a used campervan or motorhome here. Before making your purchase decision, consider the total cost of ownership including registration, running costs, maintenance, and insurance. Depreciation is another factor to think about.


Is it easier to drive a car with a caravan or a motorhome?
A caravan combined with its tow vehicle is much longer than a motorhome which makes it more challenging to drive, harder to manoeuvre when reversing and finding a parking spot more difficult. Most modern motorhomes drive much like a car and it's easy to pull over and find somewhere to stop. They often have reversing cameras which makes it even easier to position the vehicle. If you haven't driven a motorhome or towed a caravan before, it's a good idea to organise a test drive.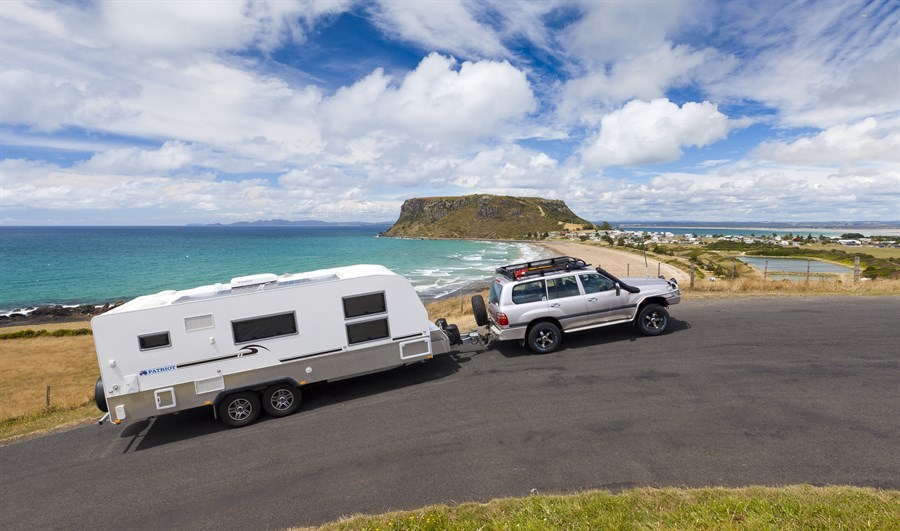 Most campgrounds and freedom camping sites will have enough space for caravans but smaller parking lots or sites may not be that easy to park in, especially during the busy summer holiday period when campgrounds can be fully booked. Parking in town or at a supermarket can also be challenging with a caravan but, of course, once you've set up at a camping spot you will have your car or tow vehicle to shop and explore.

Before buying any caravan, you need to understand the towing capacity of your car to ensure you can legally and safely tow your caravan. Check the manufacturer's towing requirements to ensure your setup is within their limits.

Safe towing is dependent on the tow rating of your vehicle and whether the caravan has brakes. The maximum recommended unbraked towing weight of many cars is 750 kg although some can tow a caravan weighing up to 3500 kg as long as the caravan has brakes. AA Motoring recommends that the unladen weight of your caravan should be no more than 75 percent of the weight of your tow vehicle. A vehicle towing a caravan must be about to stop within 7 metres while travelling at 30 kph.

A caravan weighing more than 2000 kg must have brakes. Some caravans under 2000 kg may also require brakes depending on the size and weight of the tow vehicle. Weight restrictions apply to the loaded weight of your caravan. If in doubt, have the caravan weighed on a weighbridge.

It's important to carefully check the legal and safe towing capacity of your tow vehicle as your insurance may be voided if you have an accident and the insurer is able to establish that the manufacturer's requirements were not adhered to.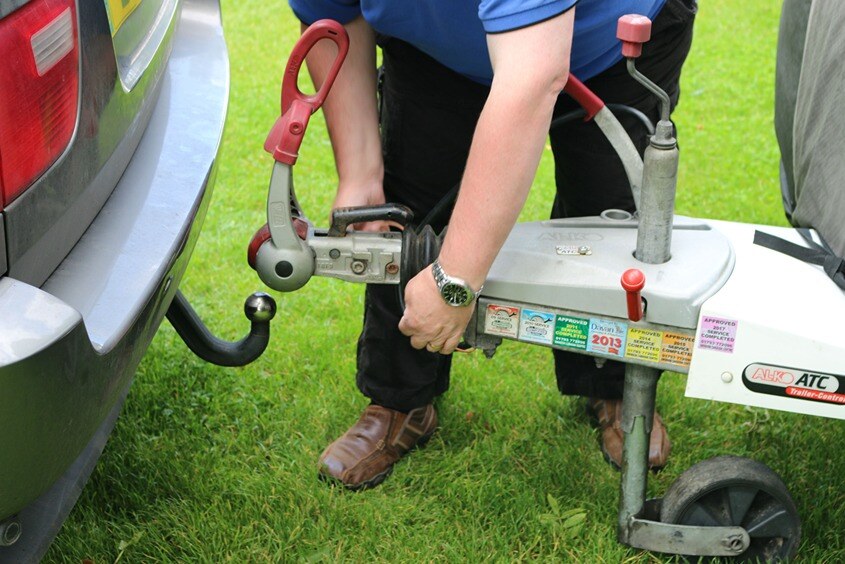 It's also important to consider power-to-weight ratio when determining whether your tow vehicle is suitable for a particular caravan. A small engine may be adequate on flat roads but have insufficient torque for hills.

Ensure your tow bar is rated for the weight of your caravan and that you have the correct tow ball. If the caravan is a home-build or custom-build or it has been imported, check that it is fully compliant for New Zealand.

If you find that most caravans don't suit your current towing capabilities and you don't want to upgrade your vehicle, you may want to consider opting for a more lightweight camper trailer.

Wind affects caravans and motorhomes more than cars, and road conditions such as loose gravel and snow and ice can also be a challenge. Taking a defensive driving course is a good idea if you're new to towing a caravan or driving a motorhome. Taking a towing course is also highly recommended for caravan owners.

For caravans, it's also important to load the vehicle in a safe manner with an even weight distribution. Read the NZTA Guide to safe loading and towing for light vehicles.


Which offers more space – a motorhome or a caravan?
Since a caravan doesn't have a driver's cab, all the available space can be used as living space. Therefore, a 7 metre caravan offers more usable space than a 7 metre motorhome. Most German and other European motorhome brands have incorporated the front cab into the living area to increase living space. The front seats swivel so the cab space becomes part of the lounge. Conversely, most rental motorhomes made in New Zealand simply leave the cab space unused and provide a curtain to divide it off.

If you're planning to stay in one place for a few days, you can attach a fixed awning to the caravan to significantly increase your living space. Fixed awnings take quite a bit of setup time so they're generally not favoured by people who are touring. Roll out awnings, which are popular for motorhoming, are much smaller than a fixed awning on a caravan. These just take a minute or two to set up and provide a degree of shelter when sitting outside. However, they can't be used in windy conditions.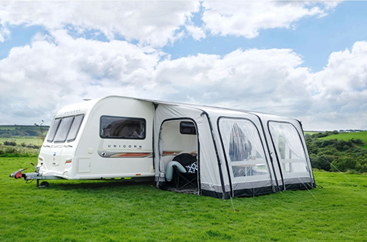 Different makes and models of caravans and motorhomes offer different layouts. Some trade off a spacious interior for comfort and convenience. A traditional New Zealand layout with a U-shaped lounge in the rear may be more spacious than a European layout with a permanent double bed in the rear. In the U-shaped lounge layout, the seat cushions are rearranged to convert to a double bed at nighttime. A permanent bed in the typical European layout has a quality comfortable mattress and requires no setup.

The most spacious recreational vehicle is the fifth-wheeler – some of which have cavernous living space and beds to sleep up to nine.


Which vehicle offers more convenience?
For convenience, you can't beat a motorhome. You can just hop in and drive. You can park up almost anywhere and have a cup of tea and jump into bed as soon as you arrive at your campsite. In a caravan, positioning and parking up takes a bit of extra time and effort. You'll need to manoeuvre the caravan to ensure it is level, get out of your tow vehicle come rain or shine, unhook the caravan, put stabilisers down and set up any roll away tanks if your caravan doesn't have onboard tanks.




On the other hand, a caravan offers the flexibility and convenience of unhooking and freeing up a car to explore the local area. You can set up your base and then all or some of you can get the groceries, go for day trips and so on. When you return at the end of the day, you won't have lost your camping space.

If you opt for a motorhome, you can keep it parked up for the day and explore by bike or e-bike. Some larger motorhomes can tow a small vehicle which can be used for day trips.


Caravan vs motorhome – which vehicle is right for you?
Caravans are a great option for people who want a comfortable and secure place to camp for a few days or even weeks. If you want to stay in one place for a longer period and have a base to explore the local area, then a caravan is perfect. In fact, most caravans in NZ are owned by people who take them to their favourite campsite for a few weeks over the summer then use them little, if at all, for the rest of the year.

If you prefer touring, so moving from place to place every day or two, a motorhome will be more convenient as it requires no setup time when you arrive at your campsite. A motorhome is easier to drive and can get to many places that you wouldn't take a caravan. At the end of your day on the road, it's easier to find a campsite for a motorhome and to manoeuvre at the campsite. If the weather is bad, you don't need to get out of the motorhome to move on to your next spot (unless you need to disconnect from power).

Not that long ago, you'd only see caravans on the road around Labour Weekend and then again at the end of summer. In the past couple of years, more Kiwis have started touring by caravan. In fact, caravan owners are the biggest growing segment of the New Zealand Motor Caravan Association. So a new trend is emerging!

At the end of the day, both options are a great way to explore New Zealand. Take your time researching the options and try before you buy. There's no better way to find out what suits your lifestyle than to take both a caravan and a motorhome away for a holiday.