Every year, a small minority of imported motorhomes are brought into New Zealand by private buyers. Some of these buyers purchase a motorhome in the UK, take a European holiday, and then ship it back home afterwards. Others import their own motorhome to save costs. But the number of parallel imported motorhomes has declined in the past few years. We talked to a couple of motorhome owners about their DIY importing experiences to see if importing your own motorhome still stacks up.
How do I import a motorhome from the UK into New Zealand?

If you've thought about touring the United Kingdom and Europe by motorhome, it can be tempting to jump straight in and buy a motorhome overseas then try to figure out how you're going to get it back home later. Before you commit to a purchase, make sure you understand exactly what's involved when importing a motorhome into New Zealand.

To get a motorhome with right hand drive, you'll need to purchase it in the UK. With more than 100 dealers, you'll be spoilt for choice. Most dealers sell a number of different brands including those which are locally manufactured plus imports from Europe and Asia. Prior to the pandemic, good deals could be found on older models that sat for too long on dealership yards. Since the pandemic has fuelled an historic growth in demand for new motorhomes, this is no longer the case.

We spoke with Kiwi motorhomers Louise and Wayne Corbett and Denise and Geoff Andrews about their experiences importing a new motorhome from the UK. Louise and Wayne purchased a Bürstner Lyseo TD 690G in 2019, toured around the continent and imported it to New Zealand in 2020. Denise and Geoff had similar plans but these were disrupted by the COVID-19 pandemic. They originally bought a 2019 Bürstner but since they were unable to do their European tour, they decided to upgrade to the 2021 model. Their Bürstner Lyseo TD 727G arrived in NZ in late 2020.

When importing your own motorhome into New Zealand, you have two main options: either organise everything yourself or use a freight forwarding company. Both couples engaged a NZ based freight forwarder to handle all aspects of the import. Louise and Wayne originally arranged their own shipping but in the end decided to go with an experienced global logistics company.
How does importing a motorhome work?


1. Research and due diligence
Buying a motorhome is an exciting first step towards enjoying new adventures on the road. Take your time to research the best options and if possible, take a few holidays in different models. Louise and Wayne Corbett chose the Bürstner Lyseo TD 690G because friends owned one and they liked it. Wayne added: "You'll never be able to tick all the boxes but this model ticked most for us. We wanted a large external storage space as we were touring Europe for an extended period."

Geoff agrees that having a large garage is a bonus, especially if travelling Europe, so you can store e-bikes or other items which may attract thieves if kept on a bike rack on the outside of the motorhome. Motorhomes, of course, come in all sorts of different configurations and layouts, so it's useful to shop around and try out different options to help you work out which motorhome works for you.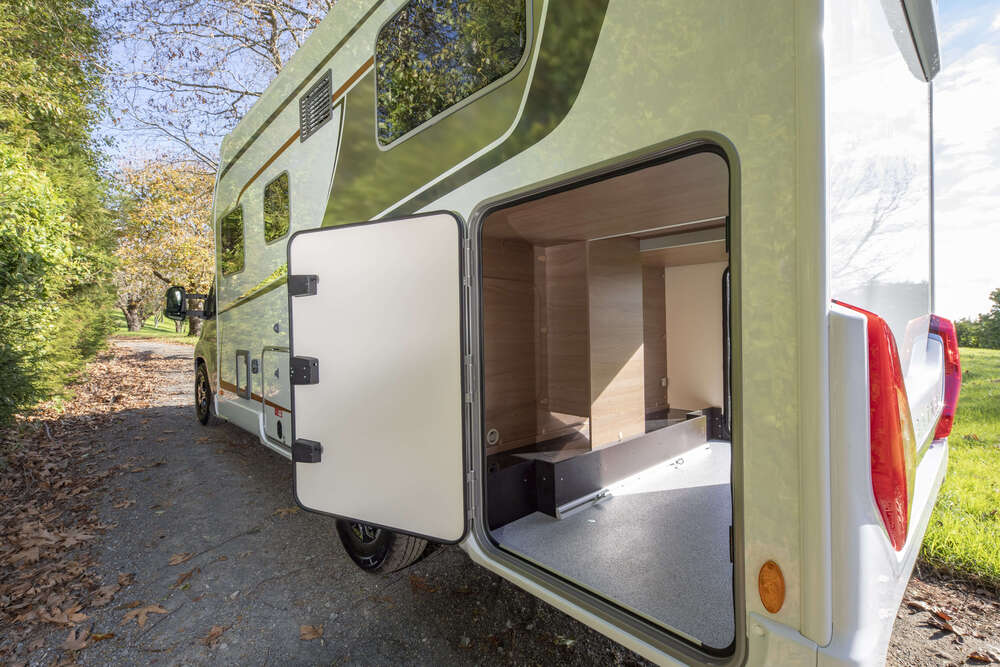 Wayne recommends that you "buy a new quality motorhome for your peace of mind. We did that because we didn't want things going wrong when we were driving around Europe. In the end, we did have a minor issue with the tyre pressure sensor and it was a major hassle to try and get this fixed in non-English speaking countries. It was actually finally repaired in New Zealand. Also, if you want anything special in your motorhome, any of the factory-fitted optional extras, you have to get in really early, about 12 to 18 months before delivery as wait lists are really long."

Ensuring that you are eligible for the Value Added Tax (VAT) exemption is important as not paying VAT is a large portion of the potential cost savings. To be VAT exempt, you will need to export your motorhome within 12 months of purchasing it. Make sure that you complete the paperwork correctly at the time of buying.


2. Selecting a dealer

Because you are most likely going to deal with people you won't get to meet until after you've committed to making a purchase, it's important to be extra diligent in deciding who to buy from. Research the dealership you are intending to use and see if buyers recommended by other buyers. Get an understanding of their brand reputation by reading customer reviews, checking their social media channels, and observing how people talk about them on motorhome forums. It's worth contacting several dealers and comparing responses. In Wayne's case, they had a personal recommendation from friends who had used the UK dealer in the past.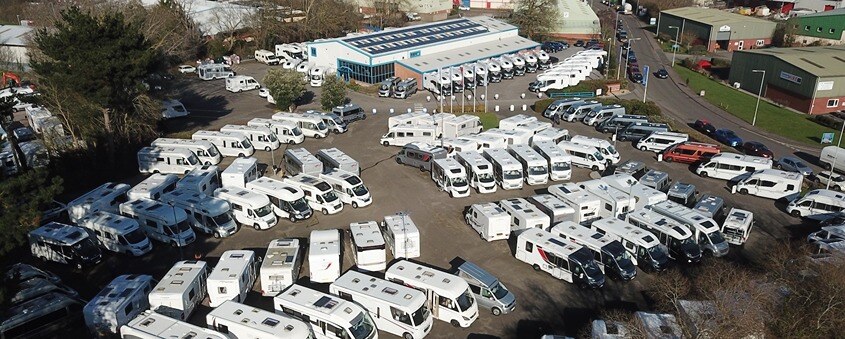 Before you take delivery of the motorhome, it needs to have had a pre-delivery inspection (PDI). Vehicle manufacturers require their dealers to do a thorough inspection of each vehicle before it's handed over to its new owner to check for mechanical and safety issues. A PDI is a requirement for the vehicle warranty.

If you plan to collect the motorhome from the dealer yourself, you'll want to check that all the paperwork is with the vehicle. If you're using a freight forwarder who will handle the export/import for you, you'll want to be sure they get all the paperwork for you.

It's important to secure the original copy of the Certificate of Conformity (CoC) from the motorhome manufacturer. It must be the original document. Wayne says: "We had a scanned copy from the UK, but that wasn't satisfactory for registration in New Zealand so we had to arrange to get a duplicate, which cost around $400 and delayed us in picking up the motorhome from Auckland."

If you're going to tour the UK and beyond, you'll need to get the vehicle registered in the UK. This can take up quite a bit of time (allow at least two weeks) if you do it once you arrive in the country, so it's worth getting the dealership to manage this for you. The dealer may be able to store the motorhome for you short-term until you're ready to ship it. This is something to clarify and agree on when you purchase.

Be careful about pre-ordering a motorhome through a UK dealer if you're planning to use it to tour in the UK and Europe. There's a risk that any delivery delays from the factory may upset your travel plans. If you book your flights to arrive in the UK a week or two after the motorhome is due to be delivered and there are any factory delays, you may find that a chunk of your precious holiday time is taken up waiting for your new motorhome.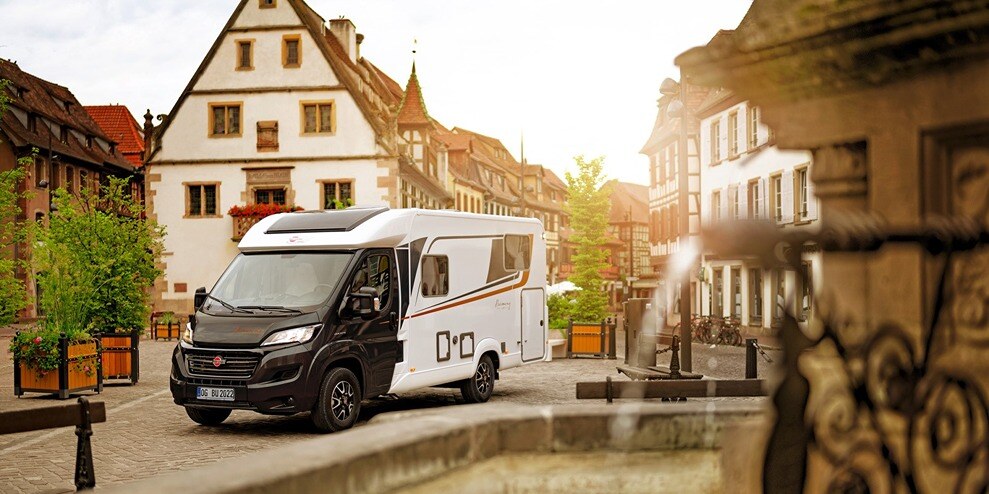 3. Finding an importing agent
An importing agent, either based in the UK or New Zealand, can organise all the importing and shipping process for you or just parts of it. Organising everything yourself will save you money but it does take time and patience. Wayne says: "We organised shipping ourselves originally and spent a bit of time researching the best option. We think we probably could have saved around $5,000 compared to using a New Zealand based company that arranged absolutely everything from pre-shipping in the UK to driving away in NZ. We found that various charges appeared on some quotes and not on others. There wasn't a lot of consistency amongst shipping operators. In the end though, we managed the pre-shipping process in the UK ourselves and then went with a shipping agent to get the motorhome onto a boat and ready for us in New Zealand. In times of trouble, such as COVID, it was a real godsend for us."

Most large motorhomes (7 metres or longer) will be shipped as 'roll-on roll-off' (RORO) - driven on and off the ship rather than shipped in a container. The shipping company will need access to the keys. If you've toured in your new motorhome before shipping it home, you may be tempted to stow your personal items onboard for shipping. Importing regulations require the vehicle to be shipped 'as is' (as it was bought from the dealer) with no personal items or even utensils on board. Wayne says that they took the risk of filling the motorhome garage with their personal effects. They secured the garage and concealed the keys in the motorhome during transit which was a risk they were willing to take.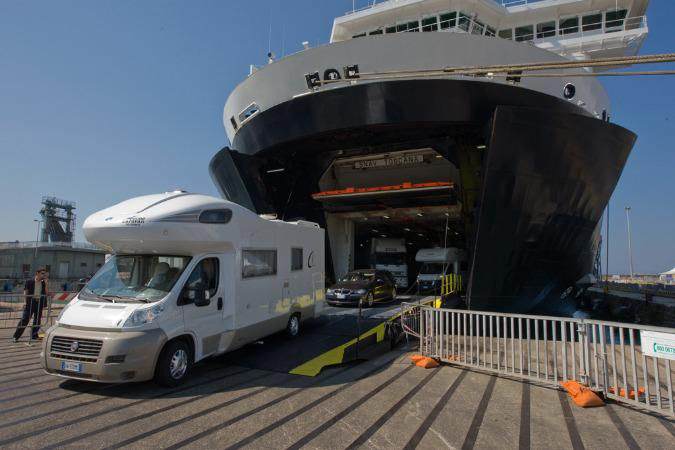 Ministry for Primary Industries (MPI) importing regulations require all vehicles to be inspected for pests on arrival in New Zealand. In some situations, your motorhome may need to be fumigated before being shipped. Pest control requirements vary depending on the time of year and shipping locations. Confirm any such requirements with the shipping company.

Louise and Wayne had to get their motorhome fumigated for the brown marmorated stink bug. They had to organise the transport of the motorhome from the dealer to the fumigation company and from there on to the port for shipping. "Despite MPI telling us we didn't need fumigation at that time of year, the shipping company insisted on it for RORO transport," Wayne recalls. "This added between $2500 and $3000 to the cost."


4. Insurance

If you're organising shipping yourself, you'll need to get shipping insurance for your motorhome once you've purchased it. Your dealer may be able to recommend an insurer but it's worth getting several quotes. This will cover your motorhome should anything happen to it during transport. If your motorhome is smaller and can be shipped in a container, you may choose to stow personal items in the motorhome. Then you should consider getting contents insurance as well. Louise and Wayne paid around $1,000 for shipping and contents insurance.

If you are planning on touring the UK and other countries before you ship your motorhome to New Zealand, you will need insurance. Wayne found that motorhome insurance was not that easy to get if you are not a UK citizen or resident: "Down Under Insurance, which targets Kiwis and Aussies, seemed to be the only company providing cover for overseas motorhomers. It cost $4,000 to insure for 12 months." Once your motorhome lands in NZ, you'll also need to have motorhome insurance in place to be able to pick it up and drive it home.




5. Import charges

Upon arrival in New Zealand, your motorhome will be inspected by NZ Customs as well as MPI. Wayne found that there was a bit of inconsistency and differing experiences here amongst a group of friends who also imported motorhomes.

You should be prepared for your motorhome to be inspected and to receive an invoice including an inspection fee as well as GST and duty. "This all equates to a significant amount of money," remembers Wayne. "Both GST and duty are calculated based on the depreciated value of the motorhome at the time of import. Duty applies to the freight cost as well. So, if you buy new and import right away without using the motorhome first, you'll pay GST and duty on the full amount. But if you travel for a while and import later, you will pay GST and duty on a much lower amount."
Wayne said "It was ideal for us since we exported our motorhome just before we'd owned it for a full year. The length of time we owned it before exporting it was short enough to be exempt from VAT in the UK and long enough to benefit from depreciation."

However, New Zealand Custom regulations changed in 2020 reducing much of the depreciation benefit for imported vehicles. As of today, NZ Customs are applying lower depreciation rates for imported vehicles. The depreciation rate for motorhomes from 1 March 2020 is now a straight-line rate of just 13.5% a year. This applies if you have personally owned and used the motorhome overseas for more than 3 months.

Geoff's timing was good and he still benefited from the old rules (as did Louise and Wayne). He cautions interested buyers to look at the numbers carefully. "At the time we bought and imported there was a significant tax advantage in the form of the depreciation allowance but that advantage is now gone. The new depreciation policy makes a substantial difference" said Geoff.


6. New Zealand compliance

All imported motorhomes need a few modifications on arrival in New Zealand in order to comply with NZ standards and regulations. This includes alterations to gas and electrical fittings (including changing power points) along with certain requirements for self-containment. Louise and Wayne employed the shipping agent to take care of NZ compliance. The agent got the motorhome off the ship and managed all the work that was needed to get the gas compliance and electrical warrant of fitness. "It worked really well and took the hassle out of it for us," says Wayne. "Yes, it costs a bit more than doing it yourself, but you can be sure it's done properly as the shipping agents know the best and most reliable people for the job."

The final step is to register and insure your motorhome in New Zealand before you drive off into the sunset!
How much does it cost to import a motorhome?
Louise and Wayne paid around $108,000 for the purchase of a new Bürstner Lyseo TD 690G back in 2019 and shipping it to New Zealand in 2020. They didn't have to pay VAT in the UK but had to pay for shipping, NZ import charges and compliance work.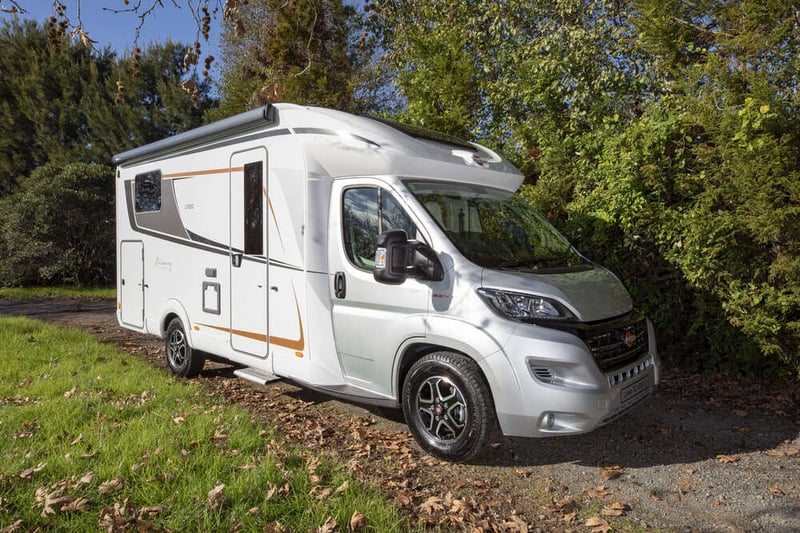 All UK charges and freight (including fumigation) added up to around $15,000 for Wayne and Louise. New Zealand importing charges added about $17,000 more. Compliance related work, including getting gas and electrical warrants, cost them around $3000.

Since they imported their motorhome, Brexit, COVID-19, new depreciation rules and other costs mean that importing a motorhome is likely to be significantly more expensive now. Geoff recommends talking to an importing company well in advance to get an idea of exactly what costs you'll be facing and to go through the numbers carefully.


How does importing compare to buying from a dealer?
Buying from a dealership in New Zealand may add to the initial cost of buying the motorhome but you always have your local dealership available for any after sales support and help with warranty issues. You will also be covered by the New Zealand Consumer Guarantees Act and Motor Vehicle Trading Standards if you buy from a registered dealer.

Geoff says that the warranty is one of his main concerns when buying a motorhome overseas: "I'm worried about warranty related issues especially for the habitation warranty. The motorhome came with an international warranty but in order to exercise this warranty and actually get a problem fixed, you have to take the vehicle back to the original dealer. Of course, that's impossible for us. If it wasn't for our original plan to spend time in Europe, I would choose to buy a motorhome locally to de-risk."

Some NZ dealers are happy to provide after-sales support to owners who have imported their motorhome themselves. Others are less helpful. After all of Wayne's attempts to get their tyre pressure sensor fixed in Europe, it was eventually repaired in Nelson under the Fiat warrant, which he says was straightforward. It simply required the warranty for the base vehicle to be registered in New Zealand with Fiat.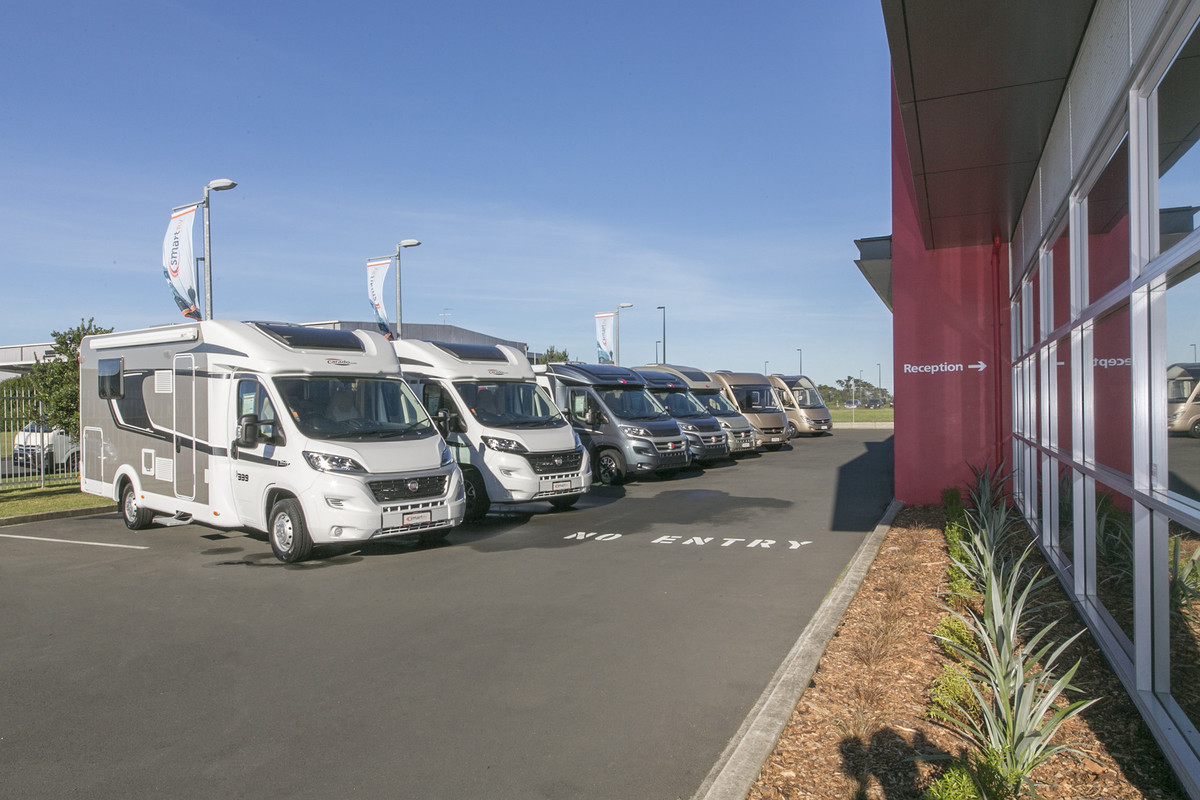 However, another issue that affected the Thetford fridge was harder to get repaired under warranty. "The repair wasn't able to be authorised by Thetford in New Zealand or Australia so we had to get our UK dealer to arrange this with Thetford in the UK. They then authorised their outfit in Australia to approve the repair. Both the dealer and Thetford UK had to be chased a few times. It was a hassle" said Wayne.


How does importing compare to buying from a private seller?
New Zealand has one of the highest rates of motorhome ownership so there's always lots of people looking to sell their motorhome privately. Buying a second-hand motorhome can be a great way to get your own vehicle. However, it's worth knowing the ins and outs of purchasing a used motorhome to ensure the sale goes smoothly.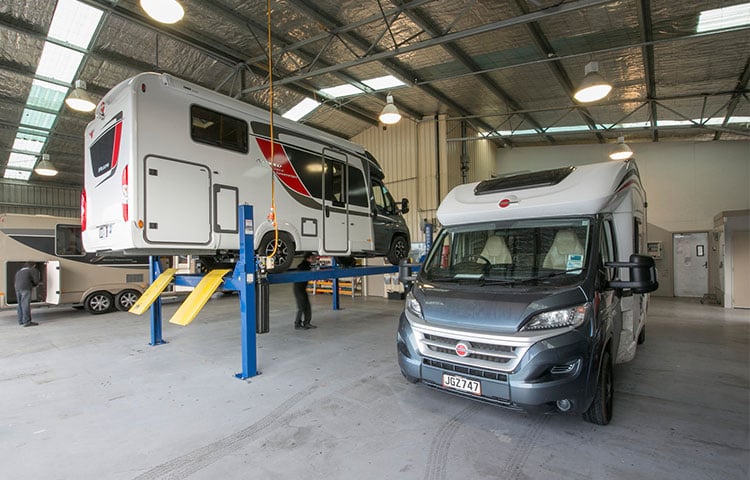 Is it worth importing a motorhome into New Zealand?
Importing your own motorhome into NZ can be rewarding but it's also risky. You may save money and, if you intend to holiday overseas first, it could mean you get to do it in your own motorhome. DIY importing can work well when the market in Europe is flooded with motorhomes and you can purchase at an exceptionally good rate.

Over the past couple of years, the landscape has changed. The financial benefits of importing your own motorhome have reduced substantially. Motorhome prices have risen as global demand has increased, there are fewer bargains around, and there are often long waitlists for many models. In addition, freight costs have increased as have taxes and duty on imported motorhomes. Meanwhile, depreciation incentives have decreased.

If you import a motorhome yourself, you don't know the people you're dealing with overseas and you will buy your motorhome without having seen it. The warranty generally sits with the dealership that sold the motorhome, so check with them about how the global warranties for the base vehicle, motorhome conversion and appliances are managed. Issues can arise around any manufacturer recalls. It's important to clarify at the time of purchase how this will work.

Wayne says for him and Louise, importing a motorhome has been more about the opportunity to travel Europe in their own motorhome than about saving money: "We probably saved around $5000-7000 by importing our Bürstner but for us it was really about touring Europe in our own motorhome. We travelled from the UK to France, Germany, Norway, Italy, Croatia, Spain and Portugal. It was a fantastic adventure, even, if it was cut short a bit by COVID."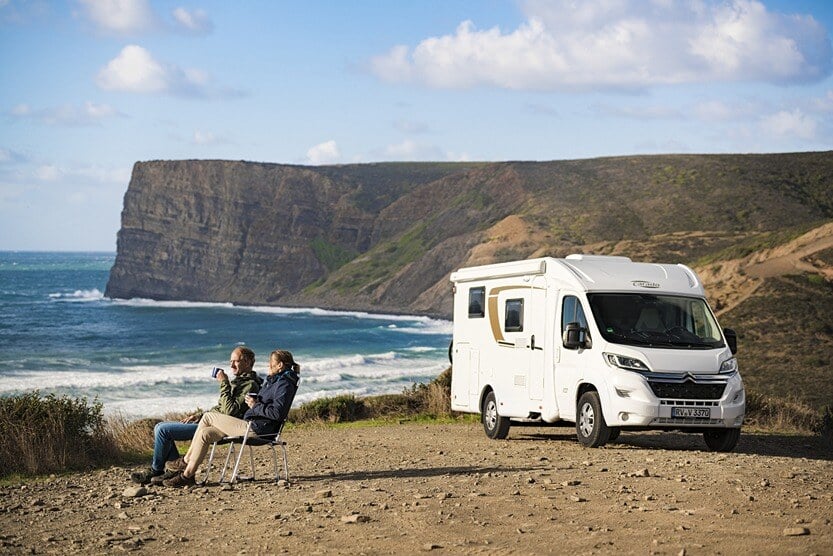 For Denise and Geoff it's been the same: "Their reason for buying a motorhome in the UK was that we wanted to spend time in Europe. Then COVID came along and we weren't able to do that. We were lucky though in that we were able to get the Bürstner motorhome we wanted and upgrade it to the 2021 model at a good price. Prices in Europe have now gone up and stock is very limited. It's not a very attractive import scenario anymore."

To find out more about Bürstner motorhomes, check out their website and have a look at what models are available in New Zealand.



Looking for a Bürstner motorhome?
Explore our full range of premium Bürstner motorhome models online or at one of our sales centres today.