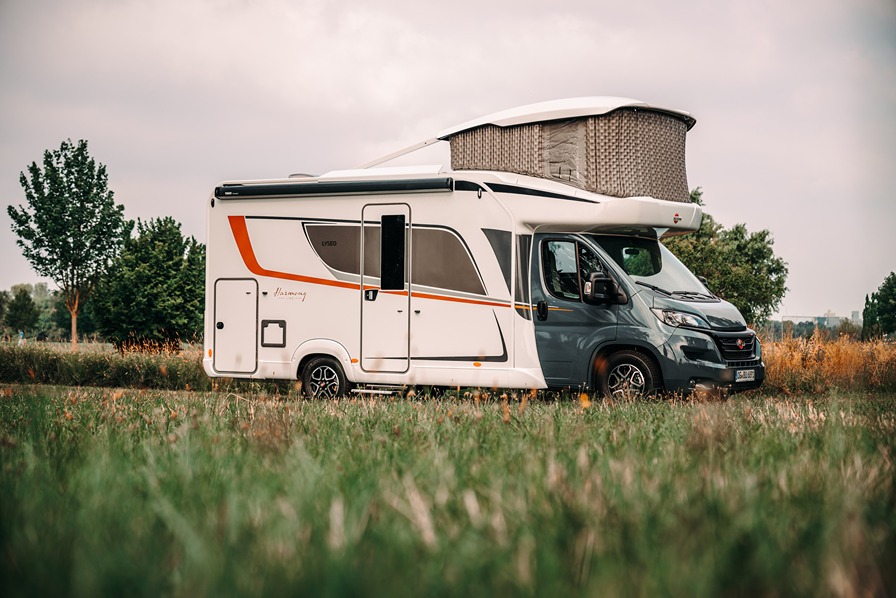 Bürstner has built a reputation for innovation over its fifty year history — from the incredibly popular drop down bed to the space saving vario washroom.
In this article, we highlight Bürstner innovations that have truly made a difference to the motorhome experience. The ingenious drop down bed, smart double floor, versatile vario washroom, problem-solving vario seat and the gallery pop top are just a few of the brand's most creative solutions.


1. Drop down bed
One of the biggest game changers in motorhome design over the past few decades has been the drop down bed. This space saving layout maximises the living area during the day while providing a comfy sleeping option at night.


The drop down bed was first introduced into some of Bürstner's motorhome models during the mid-2000s, in an east-west (crosswise) configuration.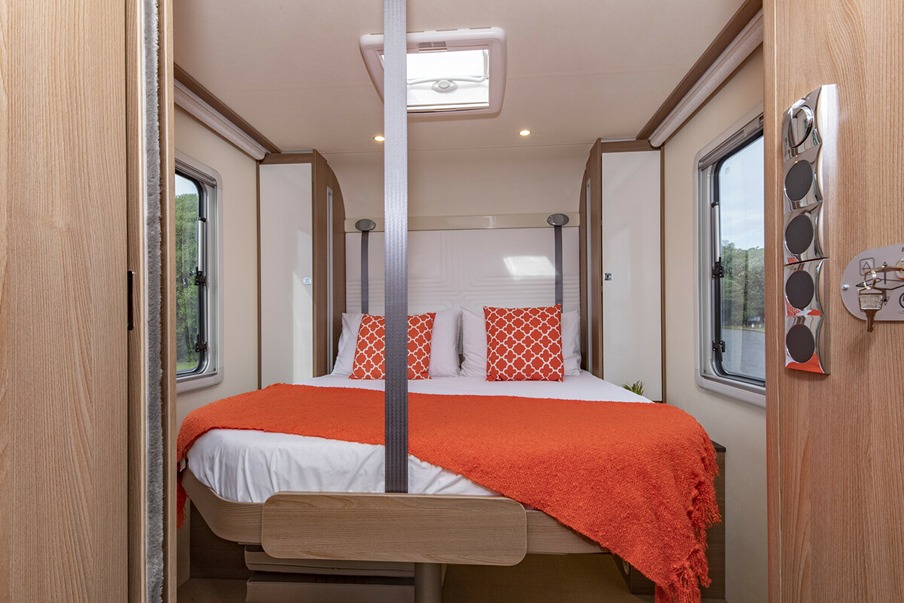 More recently, the north-south (lengthwise) oriented bed was designed — and because it drops lower, down to hip height, a ladder isn't required. For example, the Lyseo TD745 only needs a small step to get into its drop down bed.


The drop down bed is now the most common form of extra bed in four berth motorhomes — with some models only featuring this type of bed.


Benefits of the drop down bed


The pros of Bürstner's drop down bed innovation are many, including:
Time saving — the bed stays made up when you're not using it, unlike a traditional convertible dinette bed
Space saving — the bed tucks up into the ceiling when not in use which frees up valuable floor space and creates an open living area for dining and socialising
Ease of use — an electric push button will lower and raise Bürstner's drop down bed
Support and comfort — the drop down is a proper bed with a high quality mattress and bedding, rather than a converted lounge
Reliability — the simple, durable electric belt system is dependable even in extreme temperatures and humid conditions
Easy access — expect either a sturdy ladder for climbing into the bed, or no assistance
Safety — a secure locking mechanism ensures the drop down bed remains in place when not in use and safety nets make sure you, or your children, don't roll out of bed
Drivability — a semi-integrated motorhome with a drop down bed in the ceiling is more aerodynamic than a cabover design making it safer to drive in strong winds
Extra storage — Bürstner's drop down beds may have storage cabinets on their undersides which help keep your living space organised.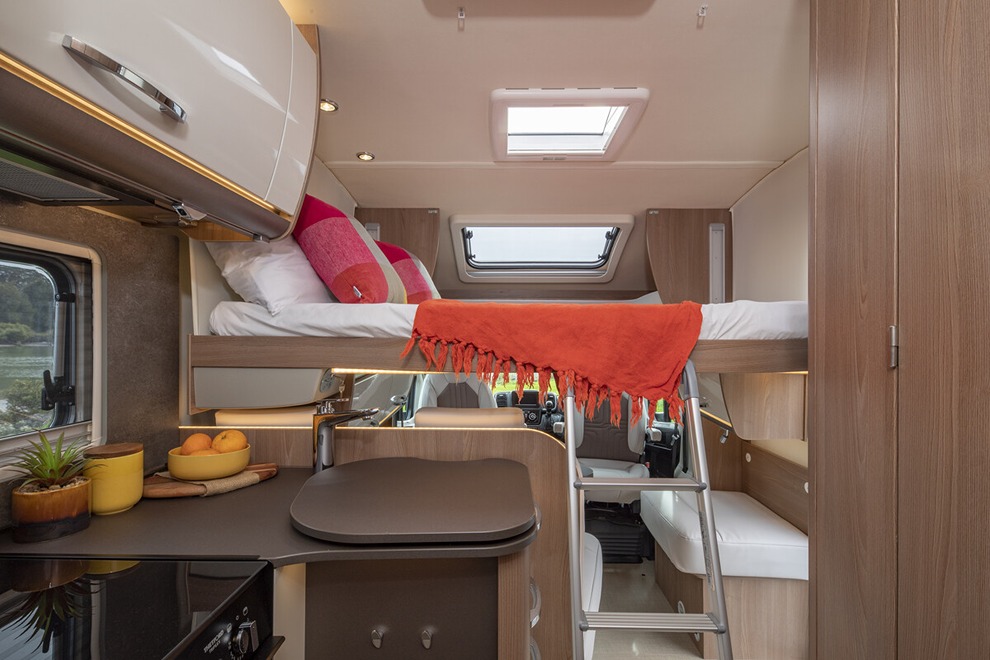 Created to enhance your motorhome living experience, the drop down bed comes in multiple configurations such as single, double, east-west and north-south. It's part of Bürstner's commitment to providing functional yet comfortable living environments.


For further information on motorhome bed types and layouts, take a look at our guide.


2. Double floor
Bürstner pioneered the double floor system, introducing it into its motorhomes in 2016. Since then, this groundbreaking design has become one of the brand's distinguishing features — contributing to its reputation for quality.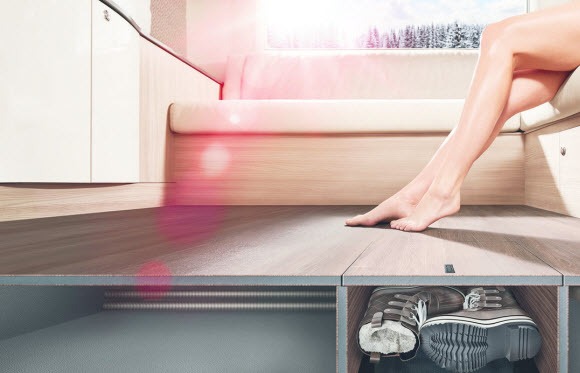 The chassis acts as the lower floor, or subfloor. When inside a Bürstner motorhome, you'll be walking on the upper floor which is generally around 12cm above the lower floor.


Within these double floors, you'll find essential components like wiring, plumbing and heating ducts.


Benefits of the double floor

Numerous benefits have been created by Bürstner's original double floor, such as:
Warmth — heating pipes radiate warmth inside the double floor creating a thermal space that helps keep the habitation temperature comfy
Energy efficiency — the thermal effect between the floors helps reduce your need for extra heating when it's cold outside
Reducing noise — the insulating properties reduce road noise and vibrations
Enhancing safety — the double floor gives you a flat floor to walk on, making it safer than traditional motorhome floors with steps
Freeing up space — electrical, plumbing and heating components are hidden by being placed between the two floors
Underfloor storage — storing items in the extra spaces within the double floor makes them easy to retrieve.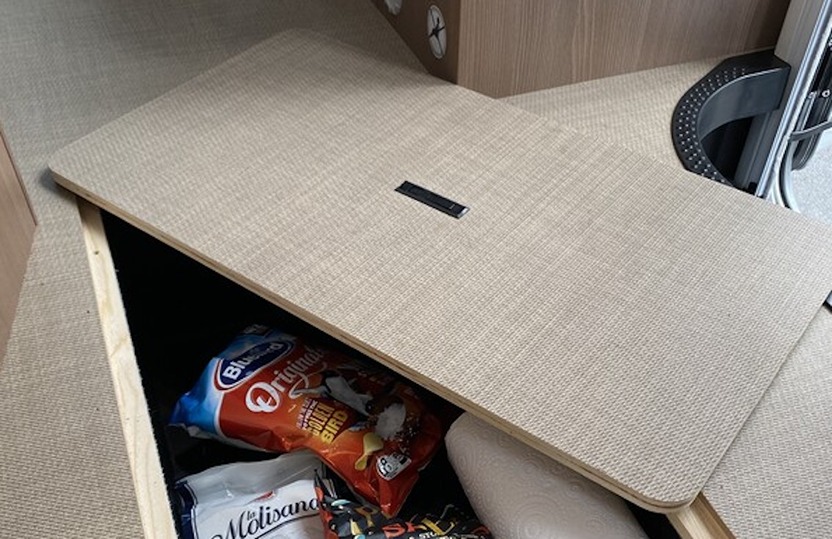 If you value a motorhome that's safer and has better insulation, comfort and storage space, the double floor innovation is one to seek out.


View our guide to motorhome chassis and construction which touches on floor insulation.


Innovative concepts
Not all innovations make it to market, and some of Bürstner's most recent ones are still in their concept stage. It's worth noting how the company continues to push the boundaries of creativeness to enhance motorhoming life.


Here, we highlight a few concepts that may or may not take off.

The micro camper
A micro camper concept vehicle with a fully integrated inflatable roof tent and a removable kitchen unit — it's an RV designed for urban life.


The slide-out
The slide-out dinette concept vehicle is one of Bürstner's latest innovations. It's their take on utilising a push-out mechanism to create a completely new habitation ambience.
3. Vario washroom
Bürstner's multifunctional vario washroom lets you get the most out of what's a relatively small space within a motorhome. Vario means flexible — so versatility is at the centre of this innovation.
This unique bathroom concept first appeared in Bürstner motorhomes in the mid-2000s. The vario works by using a clever swivel wall that covers the toilet creating a dry bathroom in a relatively small space.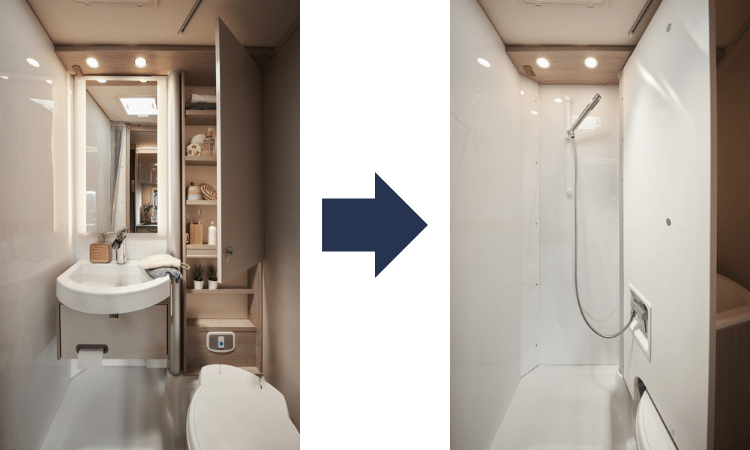 This smart feature ensures that the bathroom doesn't get wet when you're using the shower. As a result, Bürstner has been able to install high-quality cabinetry because it will stay dry.


The vario washroom is a big step up from traditional combined bathrooms — which are essentially wet rooms because everything gets soaked when the shower is used.
Benefits of the vario washroom


Some advantages of motorhomes with the vario washroom are:
Versatility — the vario's swivel wall creates a flexible space so you can quickly adjust from having a shower to using the toilet
Functionality — this highly adaptable design lets you enjoy a dry bathroom in a very small space
Usability — an easy to operate mechanism makes adjusting the washroom effortless
Luxury — the high-quality fixtures and fittings, subtle design and ability to stay dry ensure the vario washroom feels luxurious.


For more information on bathrooms and bathroom space, see our guide to motorhome toilets and showers.
4. Vario seat
The vario seat was developed as a fifth travel seat in a few of Bürstner's motorhomes — like the Lyseo TD690G. Conceived in the mid-2010s, it's a smart enhancement that converts the comfortable dining room seat located behind the driver into a safe and roadworthy travel seat.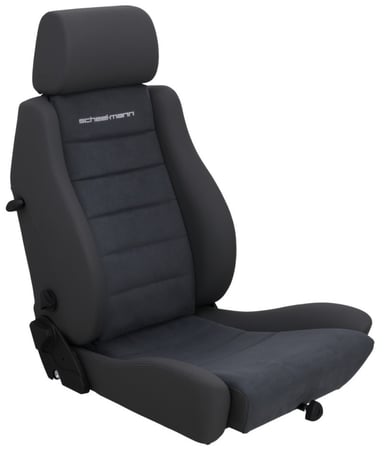 Traditionally, the dining space in a motorhome has an extra seat on the side wall (in addition to the dinette seating and swivelling cab seats). However, the sideways orientation of this extra seat means it can't be used for travel.


The vario seat completely changes this scenario. It allows the extra sideways-oriented seat to be used as a travel seat. Like magic, a four person motorhome has been converted into one that safely supports five people.


Benefits of the vario seat

Having a dining seat that easily transforms into a travel seat comes with considerable benefits, like:
Increasing capacity — as it's equipped with a seatbelt, the vario seat safely accommodates an extra passenger
Serving dual purposes — the vario is a lounge or dining seat when your motorhome's parked up and a safe travel seat while on the road
Switching fast — you'll take less than five minutes to change this dining seat into one that's fit for travel
Being safe — in New Zealand, you must be seated facing forward and be wearing a seatbelt when the vehicle is moving.


Among the pioneers in designing and bringing multi-functional motorhome furniture to market, Bürstner solved a common problem with the vario seat. Groups of five can now enjoy time together on the road in a motorhome.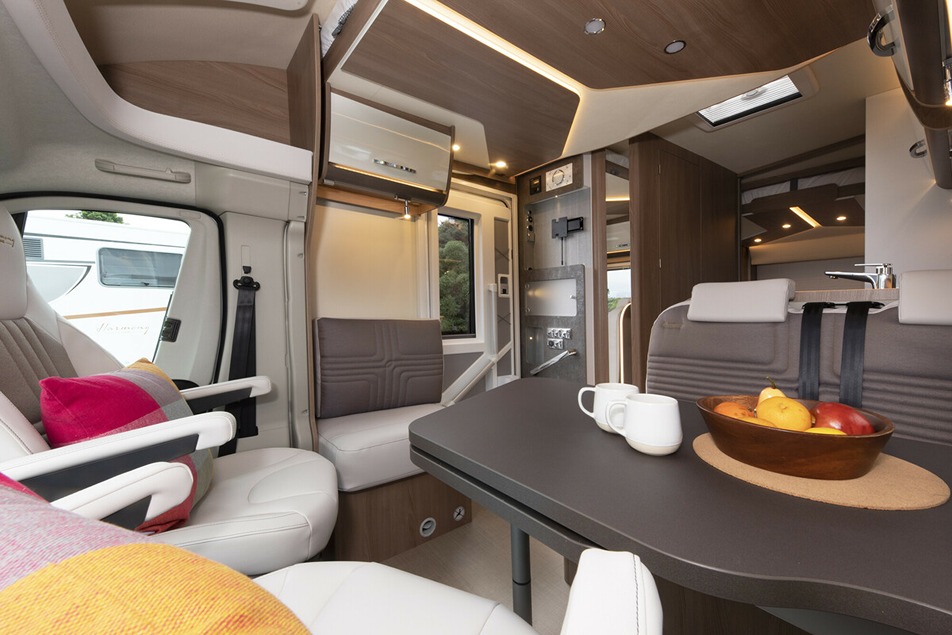 Take a look at our guide to motorhome seating and lounges for details on the different types.


Bürstner's innovative use of ambient lighting


Innovation around light and lighting fits naturally with the Bürstner brand. The idea of Wohnfühlen as a home-away-from-home is a powerful concept that needs just the right balance and mix of lighting to feel right.


Bürstner utilises natural daylight to help you connect to surrounding landscapes. It also creates innovative ambient lighting by using intensity settings and adjustable colours which you can customise to match how you feel.


Different spaces within Bürstner motorhomes have their own lighting controls. Hidden or indirect lighting, like under the bed or along the ceiling, help create a warm, cosy atmosphere inside.


The brand's award-winning home light is a novel innovation which docks at various stations around the motorhome. Use it as a reading light, a table light and even an awning lamp. The flexibility the home light offers is unmatched.


To find out what kind of lighting may suit you, read our guide to lighting in a motorhome.
5. Gallery roof
One of Bürstner's most recent innovations is the first ever motorhome to have an elevating over-cab roof — aptly coined the gallery.


As an innovative alternative to the traditional cabover motorhome design, Bürstner released the Lyseo gallery motorhome in 2021 under the slogan of travel small, live large. The gallery features a raised sleeping or storage area within the interior of the motorhome.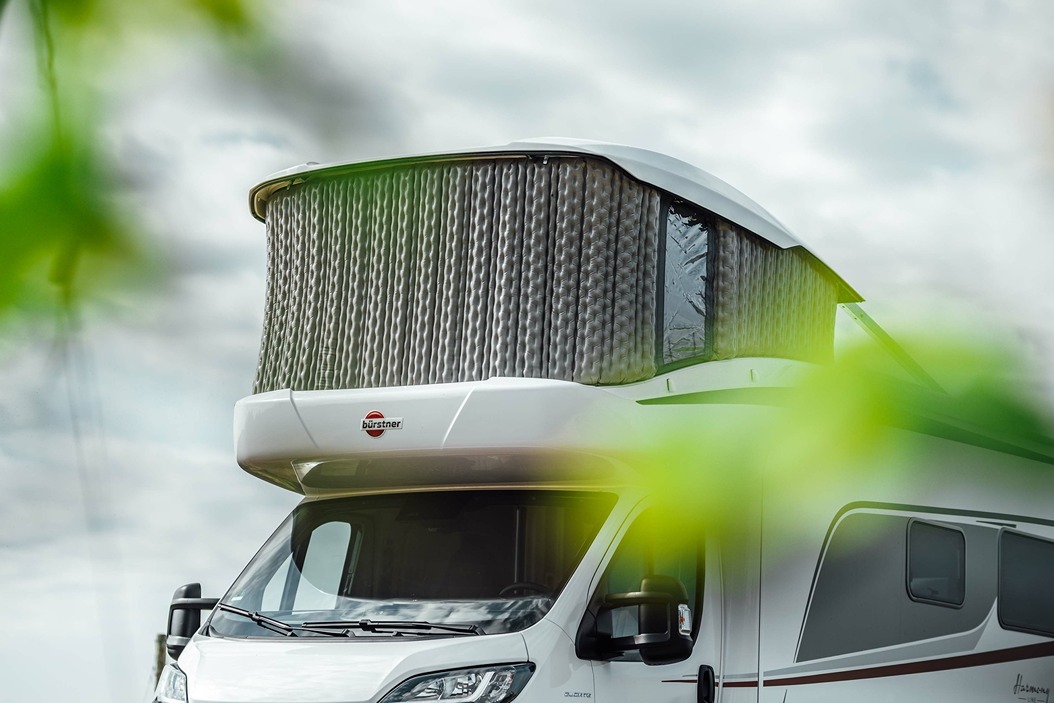 The gallery's over-cab construction is the innovation. It's not angled like a standard pop-top roof — it's an inflatable over-cab alcove that's elevated vertically. With the aid of compressed air and a specially-developed air chamber system, you'll be able to elevate the alcove in just 90 seconds.

When it's time to prepare to drive to your next camping spot, the gallery roof deflates back down. This is quite different from the traditional cabover motorhome which has a rigid elevated front section.
Benefits of the gallery roof

A few reasons why Bürstner and its gallery motorhome are so clever, include:
Spaciousness — the gallery has ample room compared to the compact sleeping space in an alcove motorhome with an overcab bed
Originality — this imaginative concept shows just what's possible when a classic motorhome is redesigned
Extensive testing — the gallery survived in temperatures ranging from -30 to 80 degrees Celsius, and winds up to 120kmh
Insulation — the specially-developed air chamber system creates a fully insulated space
Better aerodynamics than an alcove motorhome — which ensure better on-road handling and more efficient fuel consumption
Safer accessibility — access to the gallery roof is via fixed stairs rather than a less stable ladder like in a cabover motorhome.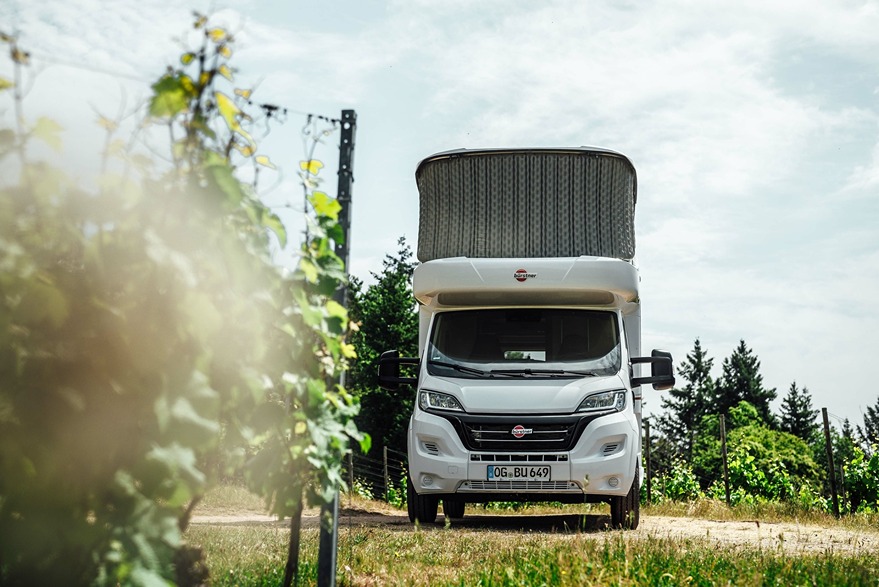 Although not currently available in New Zealand, the futuristic gallery adds another dimension to the idea of utilising space. It harnesses the area above the cab in a highly effective and totally different way.
Check out our guide on how to maximise your motorhome's storage space.
---
Innovation is embedded in Bürstner's DNA. From the ingenious drop down bed to the unique gallery, the brand continues to overcome the limitations of what's possible in a motorhome.


Find out everything you need to know about the brand on our dedicated Bürstner product page.