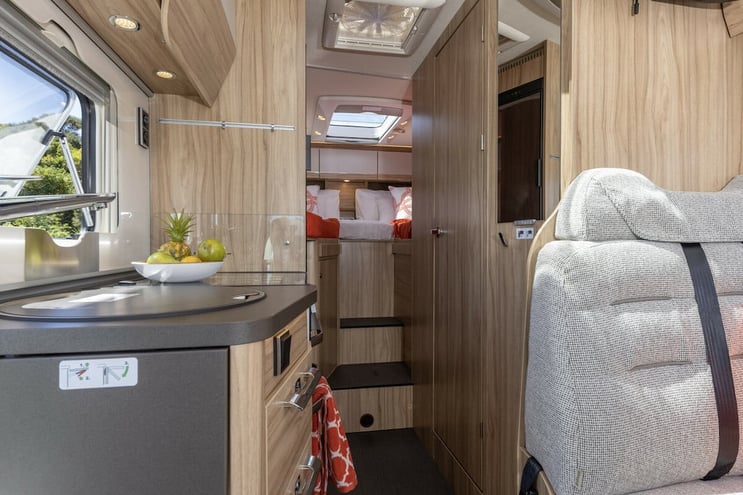 What's the ideal length of a motorhome? The short answer — there isn't one. The length of a motorhome is a trade-off between your living space and how drivable it is.

In this buyers' guide, we take a look at motorhome lengths and the way they relate to drivability. We also talk about typical RV layouts and floor plans — and how they affect bedroom, lounge, bathroom, kitchen and storage spaces.
Finding the motorhome length that suits you
The length of a motorhome, along with its number of berths or beds, will determine how much space is available and how many people can travel.

You first need to decide who'll regularly travel in your motorhome. Are you a group of two or a family of four? Will you have grandkids or pets travelling with you?

Different lengths have various compromises in terms of living space, manoeuvrability, and driving experience.

The trade off between living space and drivability

Whether you choose a longer or shorter motorhome, you'll have to trade off between more interior space and the ease of driving.

Shorter motorhomes under seven metres are more manoeuvrable — making them easier to drive and park. However, most motorhomes are longer than seven metres.

The ideal RV length may be dependent on the types of trips you plan to take. For instance:


Short trips for two people are best with a smaller vehicle — as it'll be more compact and easier to drive on narrow roads
Long journeys with kids and gear on board may be better suited to a larger motorhome — to ensure you have enough space for everyone and everything.

In reality, you'll probably get used to driving a larger vehicle on the open road relatively quickly. It's the smaller spaces like supermarket car parks and city parking bays that can be trickier to master.

Before purchasing a particular motorhome, be sure to ask for a test drive. Take time to familiarise yourself with the controls so you can see how comfortable you feel behind the wheel.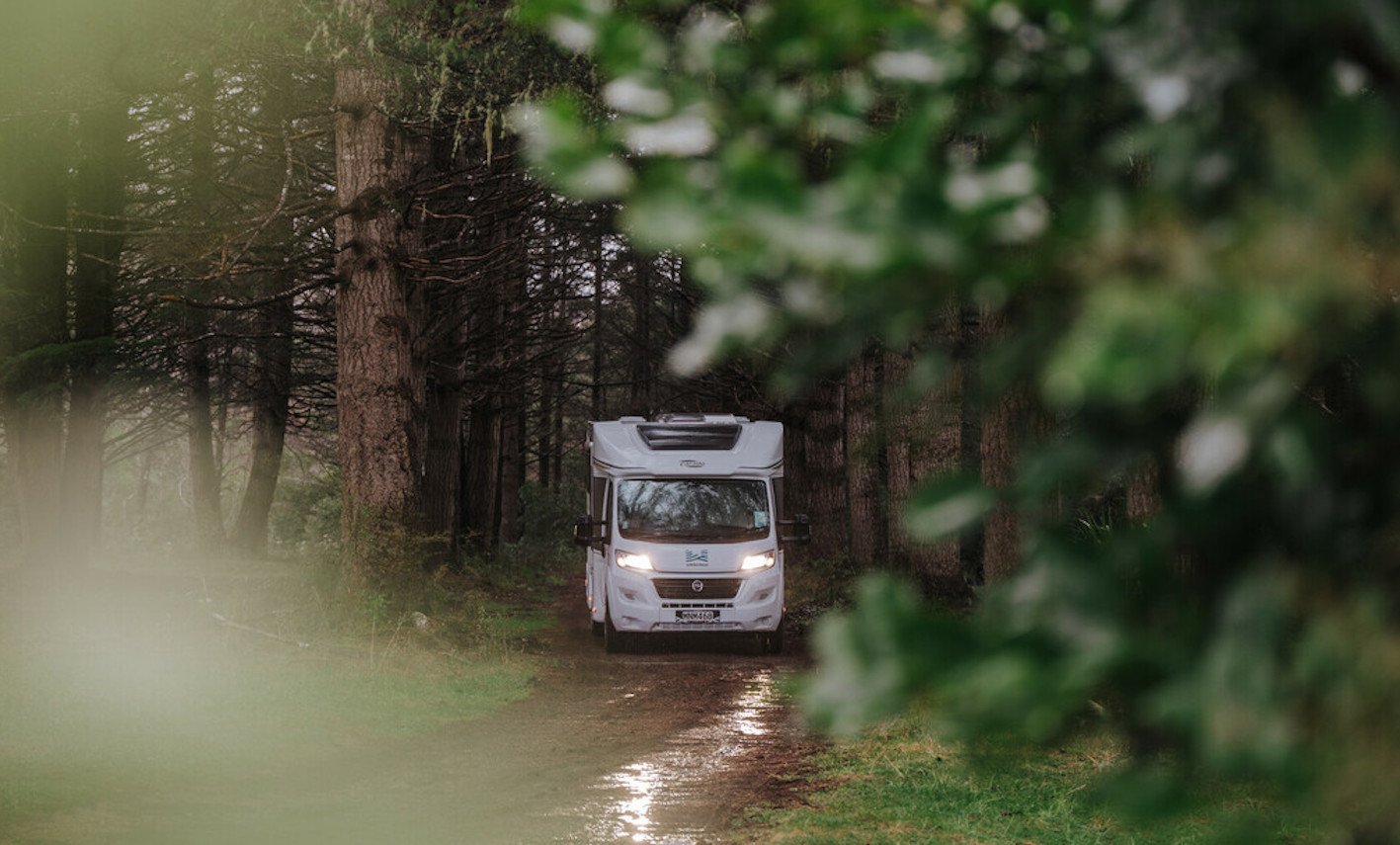 How height affects your motorhome's drivability

The height of a motorhome can also affect how it handles, especially when driving in strong winds.

Motorhomes with a cabover (Luton) design are significantly higher than the lower profile models — and they're more susceptible to sway while travelling in windy conditions.

Low profile designs are more common amongst European brands. Compared with the cabover design, they have the advantages of:


Being easier to drive — due to less wind resistance
Offering a combination of fixed and drop down beds — plus greater headroom.

Motorhome length and bed types

The length of a motorhome also influences how different types of beds can be configured.

Fixed beds

Fixed beds are permanently set in place — and longer motorhomes usually have more space for them. You'll also tend to find larger fixed beds in longer motorhomes.

Convertible beds

The limited space of shorter motorhomes can make convertible beds preferable. These types of beds may be converted from other furniture like the sofa or dinette — offering flexibility to maximise available space.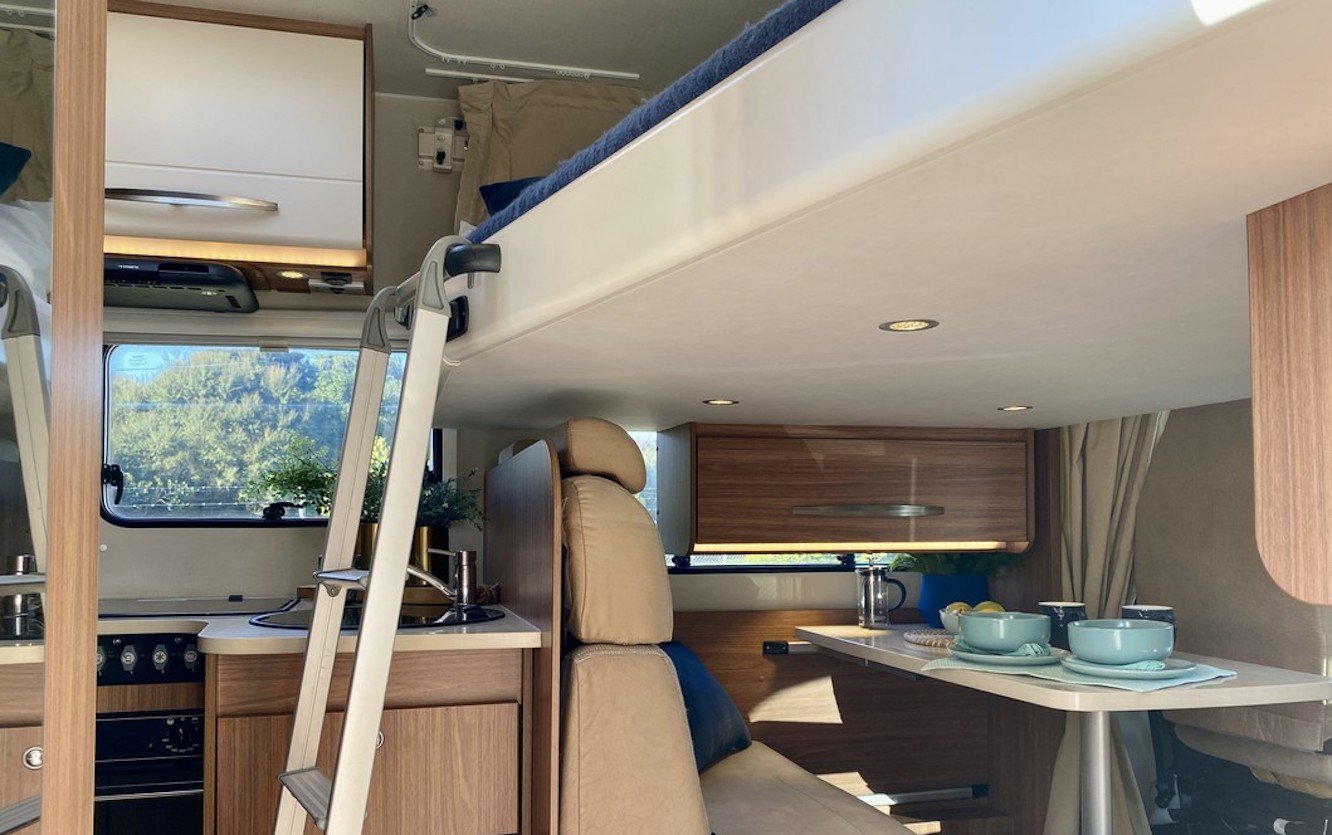 Drop down beds

Drop down beds have totally revolutionised shorter motorhomes by addressing the challenges of limited space. They're highly versatile, utilise vertical space and are effortless to set up and store.
Storage capacity

The type of available storage and its capacity will largely depend on the design of the particular recreational vehicle you're considering.

You may find a shorter motorhome (under seven metres) that can comfortably fit your golf clubs and ebike. Conversely, there are RVs at around eight metres long that can't fit large items such as some sports equipment.


Certain motorhomes may have large external lockers with useful features for storing surfboards, kayaks or bikes. Others might have internal storage space which isn't suited to outdoor gear.
Design matters

Motorhome length has a bearing on the amount of storage available. But a design which prioritises storage can mean that a shorter motorhome has significantly more usable storage than a longer one.

See our blog on maximising storage space in your motorhome.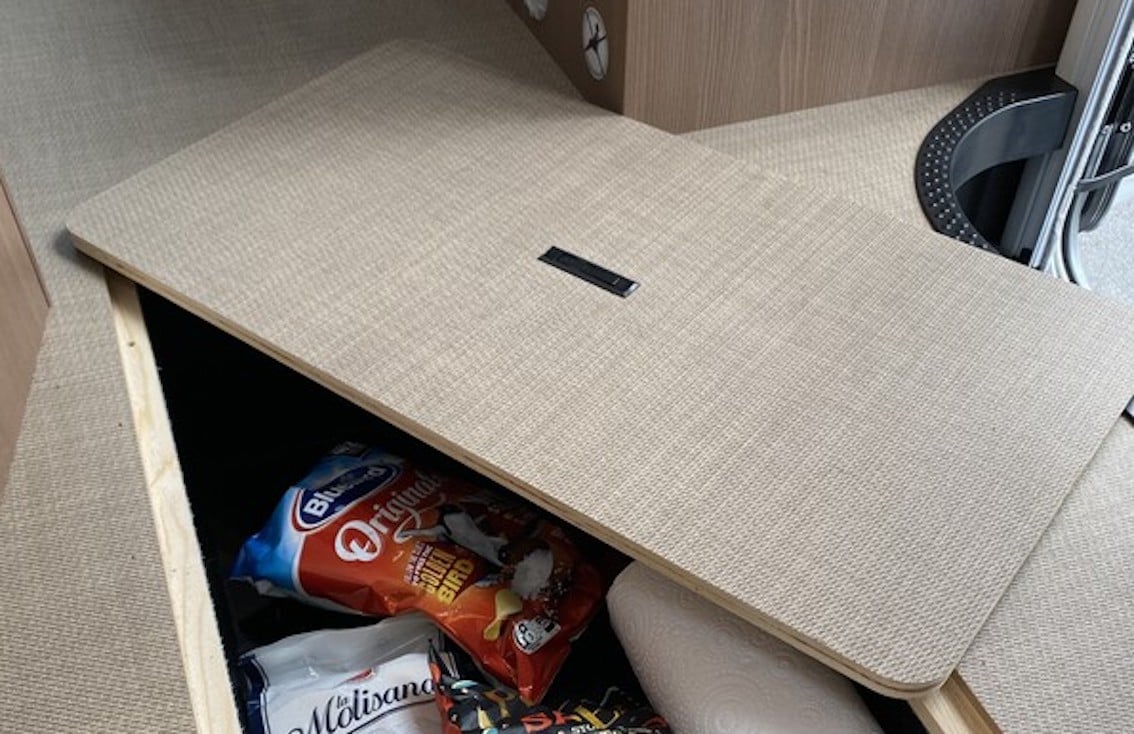 Chassis

The motorhome chassis serves as the foundation on which your RV is built. It relates to your motorhome's length via its wheel base. This distance between the front and rear axles plays an important part in determining the length of a motorhome.

But the chassis itself isn't the only part of a motorhome that determines its length. Floor length is also an integral factor. Some motorhomes have a long overhang behind the chassis — in order to gain extra length.

A longer motorhome doesn't automatically mean a heavier (or longer) chassis. Similarly, a shorter motorhome doesn't always have a lighter chassis.

Handling a longer motorhome may require more skill and attention while driving — especially when manoeuvring in and around tight spaces.

So is it better to purchase a motorhome with a light chassis with a gross vehicle mass (GVM) of 3500kg or less, or a heavy one weighing more than 3500kg?

A light chassis:


Is more cost effective to run — through better fuel efficiency
Only requires an annual warrant of fitness (WoF) — which is cheaper and needs to be renewed less often than a certificate of fitness (CoF) for heavier motorhomes
Will attract New Zealand's clean car levy — which is applied to vehicles with a GVM of 3500kg or less.

Find out more about the clean car standard and how it affects motorhomes.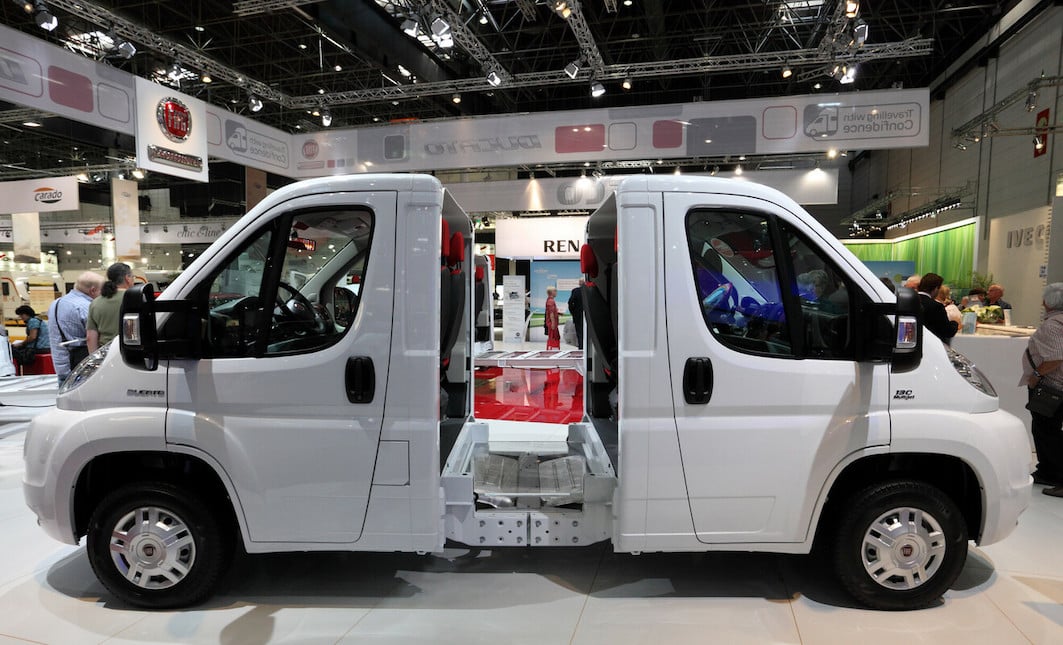 A heavy chassis:


Can take more weight — increasing payload capacity so you can carry more of your favourite outdoor gear
Needs a certificate of fitness (CoF) every six months.

Manufacturers will either choose a light or a heavy chassis based on a motorhome's planned water and equipment storage capacity. Both can significantly impact the weight distribution of the motorhome — and a heavy chassis will provide greater weight-bearing capacity and stability.

Check out our guide to motorhome chassis and construction and read about the difference between buying a motorhome on a CoF versus a WoF.

The seasons you plan to travel
Consider in which seasons you'll mainly go motorhoming. If you have a young family but won't be driving far, and will mostly travel in summer, a smaller recreational vehicle may suit. Summer will naturally lead to more time spent outdoors enjoying the warmer weather so a larger motorhome may not be essential.

However, travel across all four seasons might require a bigger motorhome with more living space during colder months.

Find out why a motorhome with the right heating system for winter travel is crucial and how to prep your motorhome for winter travels.

How price relates to length

The size of a motorhome isn't necessarily the main indicator of its price point. For instance, you could buy a large motorhome of relatively low quality for less money than a small premium vehicle.

The quality of the fit out rather than the size of the motorhome plays the biggest role when it comes to cost. In terms of usability and functionality, a well designed and well made kitchen and bathroom will affect the price of a motorhome more so than the length.

Learn about other factors that may influence the cost of a motorhome.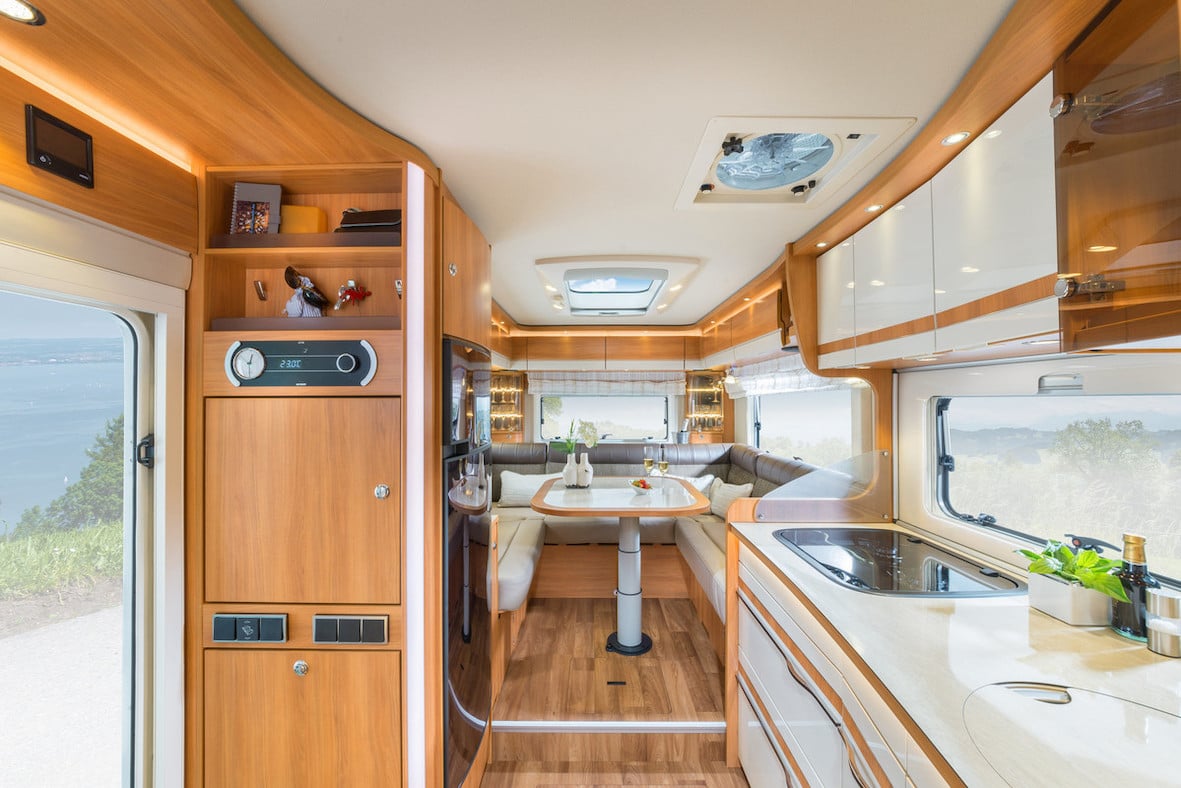 Deciding on your optimum layout and floor plan
The terms motorhome layout and motorhome floor plan are often used interchangeably — however, their meanings are notably different.

The layout of a motorhome

Motorhome layout refers to the overall arrangement of the areas inside your motorhome. It's how the living and sleeping spaces, the kitchen and bathroom, plus the storage areas are positioned and organised relative to each other.

The efficient use of space, accessibility and flow of movement are taken into consideration when discussing layout.
The floor plan of a motorhome

The term floor plan is more focused on the visual representation of an RV's interior layout. It's usually shown as a diagram or a scaled drawing that illustrates the configuration of walls, furniture and fixtures.

Floor plans are often shown as top-down views — so you can visualise the spatial relationship between different areas.

Key factors for determining layout

While there are only a few standard motorhome lengths to choose from, the number of layouts and floor plans available can be mind-boggling.

Layout is arguably more important than vehicle length as it can have a significant impact on the day-to-day enjoyment of using your motorhome. When thinking about a preferred layout, the key factors are:
Who you're travelling with — you may be a couple or a larger family with various needs regarding space, sleeping and living
What your priorities are — which areas of the motorhome must have a certain layout for you to feel at home on the road.
What type of traveller are you?
Deciding on a preferred length, layout and floor plan can be difficult — so first determine what type of traveller you are and how you'll mostly use a motorhome. Are you a:
Foodie — needing a functional and spacious kitchen area
Socialite — wanting an extra-large lounge
Surfer — desiring a large external storage space that's lockable
Reader — craving a large bedding or rear lounge area for relaxing.
If you have very specific requirements of how your motorhome should look, you might want to consider a custom built motorhome.
Motorhome layout and bed configuration

The primary choice you'll need to make early on is between a fixed bed and a lounge that converts into a bed.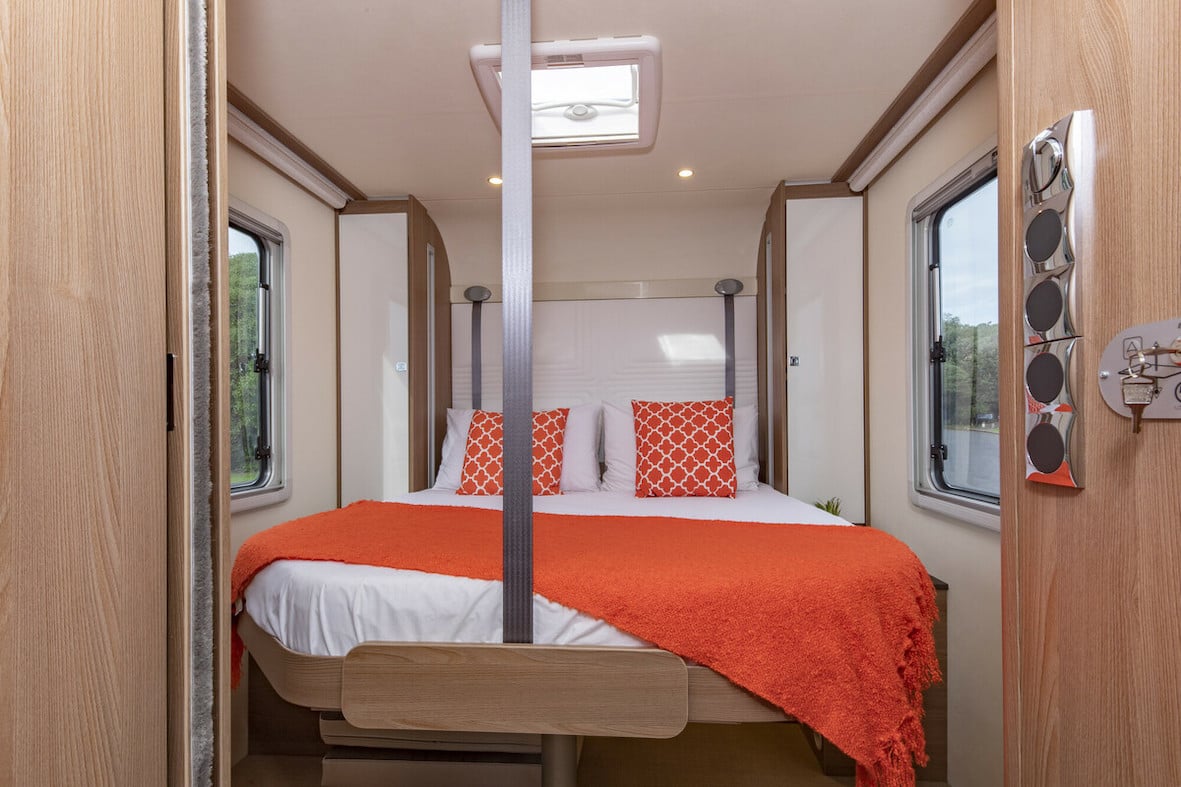 Pros of fixed beds

The advantages of a motorhome layout with a fixed bed are:
Comfort — expect consistent comfort and superior support from a quality mattress with plenty of space for stretching out
Convenience — there's no need to make up the bed each evening so you'll save time and effort
Storage space — fixed beds often have storage space underneath or around them to help you sleep clutter-free.
Types of fixed beds

Most German-made motorhomes have bedrooms with permanent fixed beds in the rear. These beds come in a variety of different types, including the:
Island — a double or queen bed with easy access from both sides of the bed
Corner or French — a small double positioned in one of the rear corners with access from one side only
Twin — two single rear beds that may transform into a king
Cabover (Luton) — a large double or even king above the cab with more living and storage space
Transverse — a double bed positioned across the width of the motorhome against the rear wall for greater efficiency of space.

Pros of convertible beds

Convertible beds are also known as dinette beds or sofa beds and come with their own advantages, such as:


Maximising space — by efficiently using existing furniture, like integrating the dining seats into a bed
Flexibility — by functioning as seating during the day before transforming into a bed at night
Cost — motorhomes with convertible beds can have a lower price point compared to ones with fixed beds.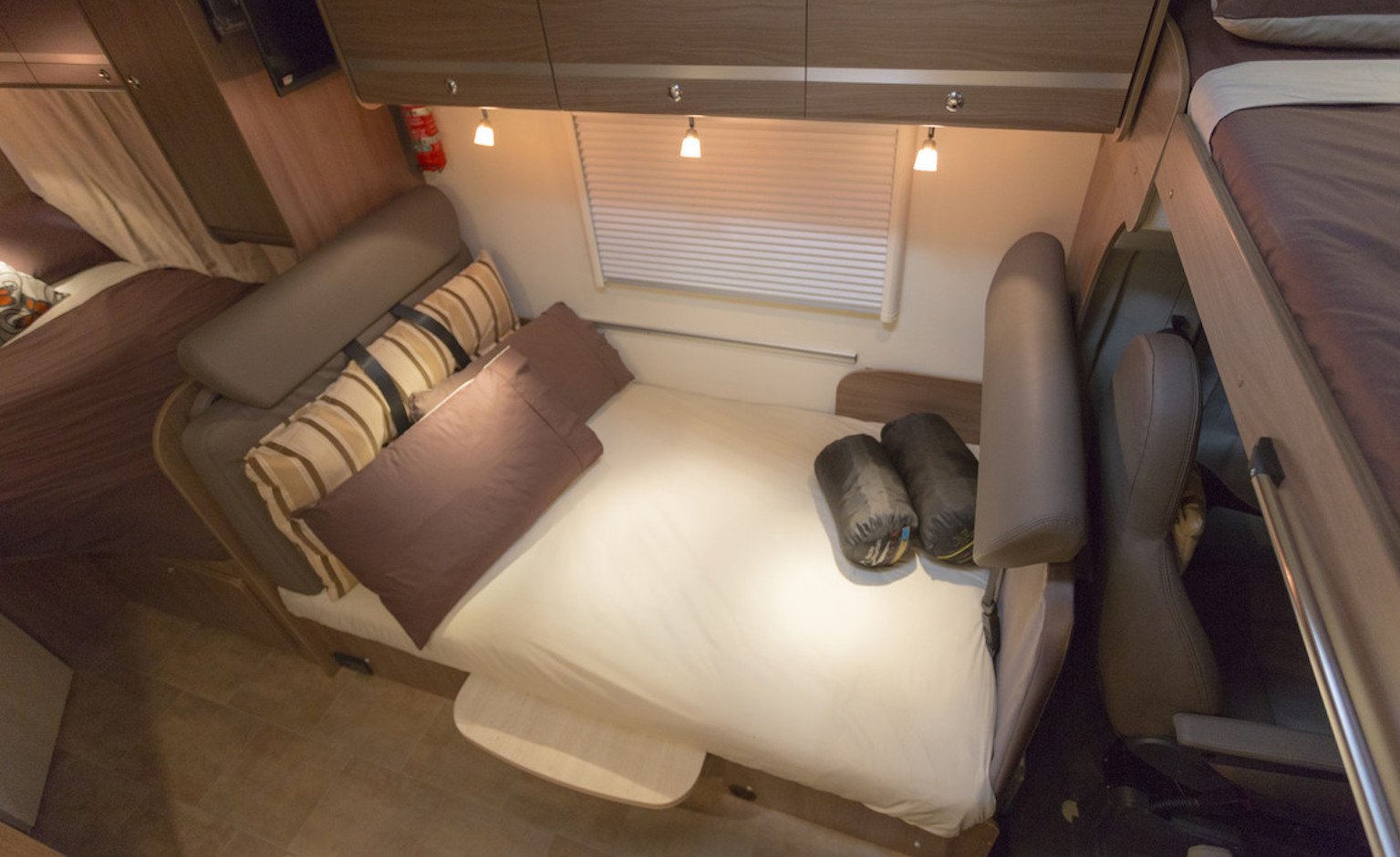 Types of convertible beds

In the past, convertible sofa beds were common but these days you're more likely to find motorhomes with drop down beds. Convertible bed types include the:


Sofa bed — used as a comfy sofa by day then converting into a bed by night, it helps optimise space inside the motorhome
Dinette bed — lowering the dining table and rearranging the cushions transforms this space into a bed
Drop down bed — located in the front or the rear, the drop down bed has revolutionised the use of motorhome interior space by being stored in the ceiling during the day.


For more information on bedding configurations, download our guide about what to consider when buying a motorhome.
Lounge space

Most motorhomes only have one lounge. It's often at the front of the vehicle where the driver and passenger seats swivel around to become part of the dining space. But it can also be at the rear — where the seats may double as a bed.

Choosing a motorhome with an extra lounge space makes sense if you plan to travel with a full crew most of the time.

The Lyseo TD745 from Bürstner boasts two lounges with two electric drop down beds. It's a perfect lifestyle option with plenty of floor area if you need space for children to play, pets to sleep or adults to relax.

Front lounges have traditionally tended to be a little smaller than rear ones. However, innovative new floor plans in German motorhomes are opening up the front lounge — such as the transverse lounge layout which offers plenty of positives, including:


Spaciousness — the wide seating area with panoramic windows creates that feeling of ample space and openness
Versatility — serving multiple purposes such as for dining, entertainment and sleeping with a drop down bed above the seating area
Social interaction — the face-to-face nature of the layout encourages conversation
Accessibility — easier access to the cab area.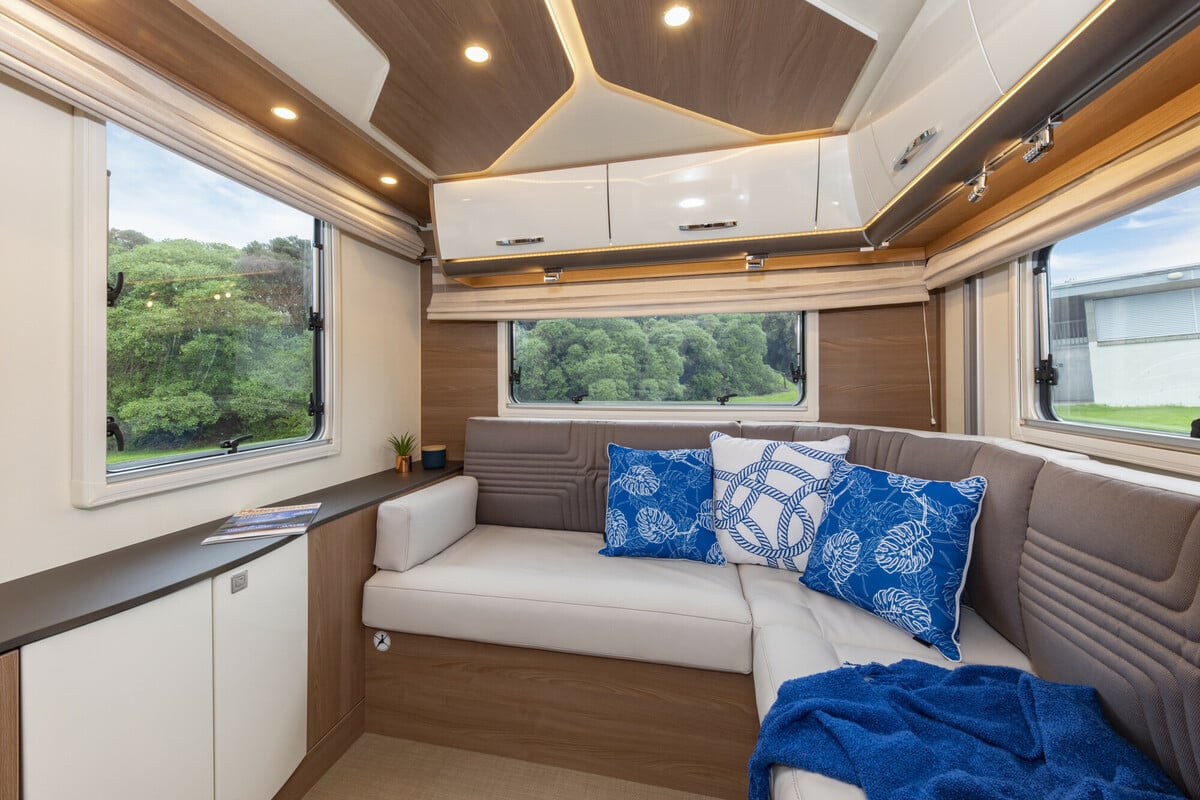 Find out why Kiwis love Bürstner's wraparound lounge layout and read our guide to motorhome seating and lounges.
Bathroom layouts

Motorhome bathroom sizes can vary between different makes and models. The most common bathroom layout is a single room that contains a shower, a toilet and a washbasin.

Some premium models have a separate toilet and shower — useful if you're a family who prefer the toilet and shower to be usable at the same time.

Besides layout, the biggest difference when it comes to a motorhome bathroom is whether it's a wet or dry room.

Wet bathroom
In a wet bathroom, the entire space including the toilet, walls and floor will get wet while the shower's in use. This means you can't store anything in the bathroom — though you will have a relatively large overall shower space.
Dry bathroom

Dry bathrooms are likely to be smaller and include a compact shower unit within, plus storage cabinets for toiletries and other items.

Having a dry floor around your toilet is more convenient — particularly during colder months and if you have babies or young children onboard.

Take a look at our guide to motorhome bathrooms.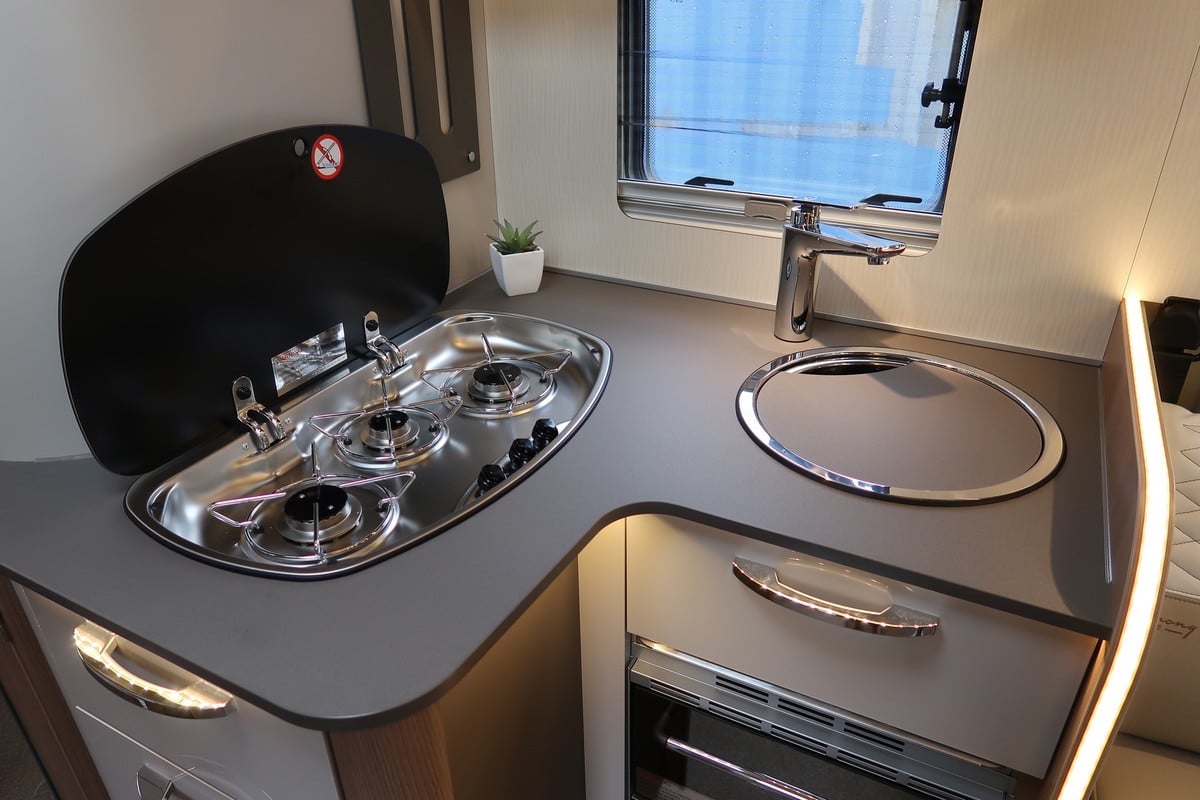 Kitchen space

Motorhome kitchens are extremely compact so you should expect a relatively small space compared to what you're used to at home. With less space, you'll have a smaller benchtop, smaller appliances and less storage in the kitchen.

While comparing the floor plans of different motorhome kitchens, think about whether:


You plan to spend time preparing meals on the road
Cooking is a hobby that you'd like to incorporate into your motorhome travels.
A standard New Zealand-made motorhome will often have a decent size rectangular benchtop.

However, the top priority in a premium German-made motorhome is the bed. It typically takes up more space at the back so that the kitchen area is relatively small. Though this is often compensated by features that maximise space like a benchtop extension and clever storage solutions.

Premium motorhomes usually have bigger, more efficient fridges than standard ones — allowing you to stay off grid for longer.

If you're planning off-the-beaten-track adventures, check out the type of motorhome to buy for effortless off-road travel.
Ease of moving around

A further consideration is the ease of moving around in a motorhome. Many standard models have exposed wheel arches and steps that lead up to the driver's cabin and to the back of the habitation unit.

Premium motorhomes like Bürstner often feature a continuous floor without steps.
Choosing the right RV length, layout and floor plan
Motorhome length alone isn't the best guide to figuring out the right motorhome for your travelling lifestyle. Finding the perfect match mostly comes down to the layout and floor plan of a motorhome — and its functionality.

Think about how you'll be using the motorhome — and in which areas you'll be spending most time. Consider who'll be travelling with you, what types of activities you'll be doing, and how much time you'll be spending off-the-grid.

Bedroom and living spaces usually see the most use. Yet, kitchens and bathrooms are also paramount when assessing how well your motorhome works for you.
---
With a whole host of other factors to think about, download our guide about what to consider when buying a motorhome and check out what's inside a premium motorhome.