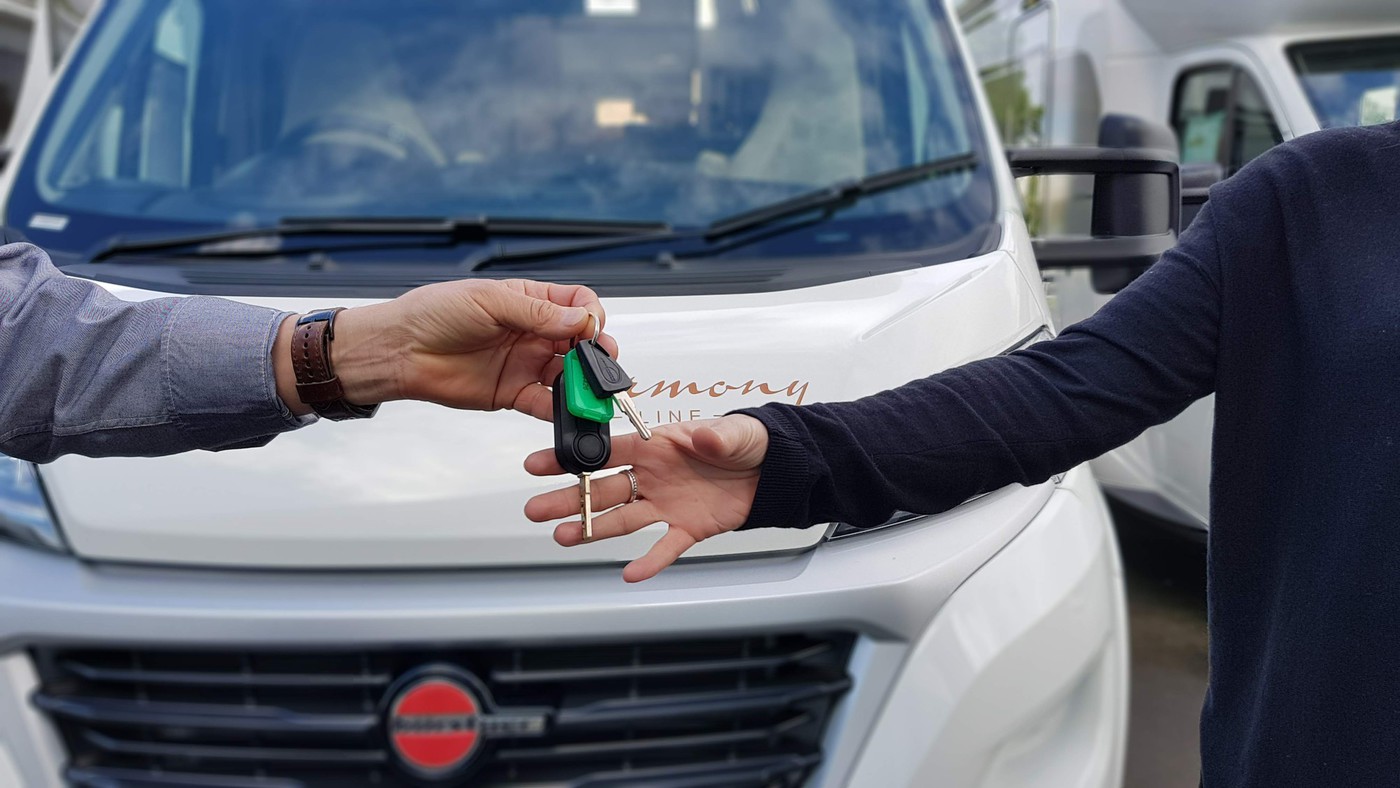 So you're thinking about buying your first motorhome. You'll naturally be feeling anticipation and a buildup of excitement — awesome! Still, an RV is a significant purchase with ongoing maintenance costs so you'll need to do your due diligence.

Consider what you want from a motorhome and how you want to use it. Then, browse our guide to find out what your ideal motorhome will cost up front and over time.
What kind of motorhome do you need?
Aim to find the right balance between your dream motorhoming lifestyle and your budget. That balance will depend on what your plans are and how much you have to spend.

If you want to retire and travel indefinitely in a motorhome or go on off-road adventures, a high spec RV with powerful solar panels and batteries will allow you to live off the grid.

If you're thinking about going to favourite camping spots a couple of times a year, perhaps something more basic at a lower cost will do.

Ask yourself the following questions to help decide on size and features.


How many people will use your motorhome most of the time?

If there are only two of you, think about who'll be predominantly using it. If you have a family with kids, consider how many beds you'll need and how they'd be best arranged. Be careful about compromising for infrequent guests.


Do you primarily plan to stay at holiday parks or freedom camping spots?

You'll need a supply of LPG, a reliable house battery and a power inverter if going off grid is your thing. And if you also have solar power, you'll be able to enjoy even more time in the wilderness.


Are you content with basics while motorhoming or do you prefer a few creature comforts?

For example, a separate shower and toilet layout may win you over. Or an extra large garage space for your outdoor toys may be a necessity.


Take a look at the types of motorhomes available in New Zealand.

How much does a motorhome cost upfront?
The short answer is that it varies. Are you buying new or used? Old or young? A New Zealand made motorhome or a German manufactured one?

Whatever your budget and preference, be sure to take into account the total cost of ownership. Let's start with what you'll pay upfront.
To buy new or secondhand


Sometimes you can't beat purchasing something brand, spanking new. A motorhome straight off the factory floor will bring you peace of mind knowing it's under warranty for the first few years.

But budgets don't always stretch that far, and there's an excellent secondhand market of RV dealers in New Zealand. Often ex-rentals can come extensively refurbished with a warranty.

If you're considering secondhand, make sure the after sales support in place is second-to-none.
Important factors to consider

It's vital to understand who you're buying from and what's included in the price you're paying. Think about the following points before going through with a purchase.


Look carefully at the purchase price — does it include GST and on-road costs?


What does the warranty cover and for how long? Are maintenance and repairs included under it?



How reputable is the dealership?

Is it well regarded with a proven track record and excellent customer reviews? Do they offer an

after sales service

?


How well established is the motorhome brand in New Zealand? Has it been around for a while and is it well supported?
How often will you need to service the vehicle and how much will it cost? How easily available are parts and support?
Take a look at these other factors that influence the cost of a motorhome.
Also consider whether importing a motorhome from the UK is a more economical option.
Overview of the sale price of a motorhome


Nothing beats spending plenty of time researching new and secondhand markets to get a feel for what people are paying.

The table below will give you ballpark figures of how much you'll need to pay for certain types of recreational vehicles.
| | |
| --- | --- |
| Cost | Type of Vehicle |
| Under $50,000 | Older secondhand vehicle with high km that could be an ex-rental or a converted van or bus* |
| $50,000 - $100,000 | Early 2000s, imported or ex-rental, secondhand vehicle that's a van-style conversion on a reliable chassis* |
| $100,000 - $140,000 | Low spec, new import vehicle, or an NZ new entry-level motorhome |
| $140,000 - $180,000 | Late model, Kiwi-made motorhome that's self-contained with good specs |
| $180,000 - $250,000 | High-end vehicle with interior designs and plenty of extras |
| $250,000 - $350,000 | The pinnacle of lux with interior designs, optional extras for your lifestyle and high specs |

*This may not be Certified Self Contained (CSC) meaning it's unlikely to be suitable for freedom camping.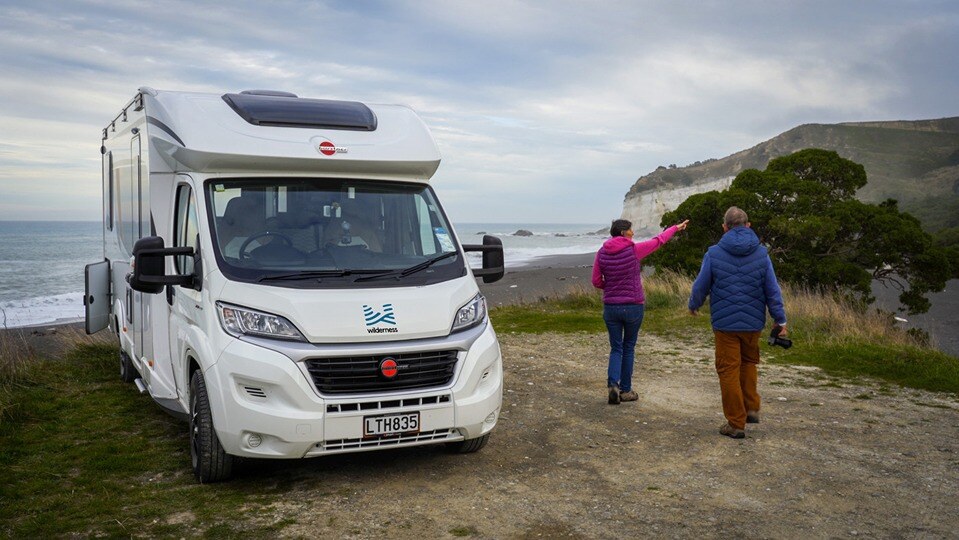 What are your ongoing costs of owning a motorhome?
With any major purchase, it can be easy to feel like you already ran the marathon after making the upfront payment. But sometimes people don't fully consider the ongoing costs (the last 10 km to the finish line) of owning a big ticket item.

Below we've outlined the regular costs you should expect to pay when owning a motorhome.


Vehicle registration

It goes without saying that you'll need to register your motorhome each year. And it's super easy to renew your rego from anywhere between one and 12 months. How much it costs will depend on the length you renew for.

Head over to Waka Kotahi (NZ Transport Agency) to see the costs of renewing your vehicle licence.

If you're planning to buy a motorhome from overseas, Waka Kotahi has a handy guide on the requirements for registering a new motorhome for New Zealand roads.


WoF/CoF

To certify that your motorhome has passed its compulsory periodic inspection of safety, it'll need either a valid warrant of fitness (WoF) or certificate of fitness (CoF).


Light motorhomes
A WoF certifies lighter vehicles, including motorhomes with a gross vehicle mass (GVM) of 3,500 kg or less.


Heavy motorhomes
A CoF certifies heavier vehicles, including motorhomes with a GVM over 3,500 kg.
Find out more about the key differences between a motorhome WoF and CoF.


Insurance

Insurance has to be a non-negotiable inclusion in your list of ongoing expenses. Your motorhome will be one of your priciest assets and it needs to be protected.

The cost of insurance will depend on your vehicle's age and worth — with anything from $400 - $1,800 a year likely.

Check out our ultimate guide to motorhome owners' insurance in New Zealand.
Road user charges



Most motorhomes on NZ roads will be diesel-fuelled, and road user charges apply to them. The cost of these charges vary depending on the type of vehicle and its weight.



You can find

road user charge rates

on Waka Kotahi's website.
Water tightness

Water leaks can be an issue for all motorhomes. Seals can deteriorate and the cost of not finding leaks early can be significant. Look for warning signs including:


Damp and damaged inner woodwork

Mould and mildew.


Invest in a moisture detector when you purchase your motorhome. And to check it for leaks post-purchase, see our handy index of water tightness agents throughout the country.

For more info on moisture issues, read our guide on buying a used motorhome.


Storage

Do you have somewhere protective to store your motorhome when you're not on the road? If you need a storage facility for part of the year, this is another cost to consider before purchasing an RV.
Find out more about storing your motorhome and the costs involved.


Replacement parts

Any vehicle you invest in will need replacement parts occasionally. Some motorhome parts that'll regularly need replacing are:


Seals — it's inevitable that seals will deteriorate over time, so you'll need to frequently check and replace them



Tyres — stay safe on the road by renewing your tyres for around $1,000 every three to six years.




At Wilderness, we stock a wide range of parts from our manufacturers which you can easily order when you need a replacement.


Servicing

Like with owning a car, servicing your motorhome regularly helps it stay well maintained.

Servicing every year (10,000 to 15,000 km) is about right, but consider getting it serviced before any long road trips for peace-of-mind.


Fuel

If your motorhome runs on diesel, it'll cost less per litre than petrol and be more fuel efficient — however, you'll have to pay road user charges.

The heavier your motorhome, the more fuel it'll consume. On average, expect it to consume 9-16 litres per 100 km. With fuel prices continually rising, it's another significant ongoing cost to add to your calculations.

Check out the table below for a summary of yearly expenses you can expect on your new motorhome.

Ex

pense

Cost

Frequency

Vehicle registration
$195 - $335
Annually
WoF/CoF
$50 - $400
Annually
Insurance
$400 - $1,800
Annually
Road user charges
$76 - $82 per 1,000 km
Depends on usage
Water tightness test
$150
Annually
Storage
$25 - $300
Monthly
Servicing
$500 - $1,500
Annually
Fuel
9 - 16 litres per 100 km
Depends on Class and usage
Replacement parts
Varies widely
As needed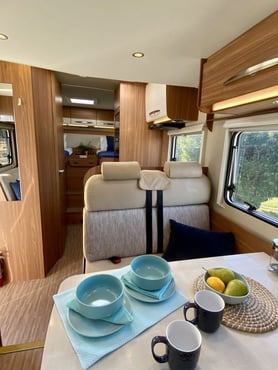 What's the cost of selling your motorhome?
An often forgotten cost associated with a major asset like a campervan or motorhome is the cost of moving it on once you've had your time with it.

Has your motorhome held its value over the time you've owned it? Much of the answer to that will depend on how frequently you've serviced it and how well you've maintained it.

And all of that can be summed up in one word — depreciation.
Depreciation

There are a number of variables that can affect the rate of depreciation on an RV. Make, model, age and kilometre count all have an effect.

Then there's supply and demand at the time you choose to sell. Plus, more expensive motorhomes will have a higher depreciation factor than cheaper models.

Other factors include:


Brand — strong brands with strong market presence depreciate slower


Usage — privately owned motorhomes will usually depreciate slower than ex-rentals


Cab Chassis — where in the world it's manufactured can affect depreciation


Fitting of aftermarket products — higher spec accessories that are professionally fitted help maintain a positive appearance


Market events — significant world events that hamper supply chains like a pandemic or war can affect depreciation.


See our motorhome depreciation guide for more info.

And give this motorhome depreciation calculator a go — to find out how much the motorhome you're thinking of buying will depreciate.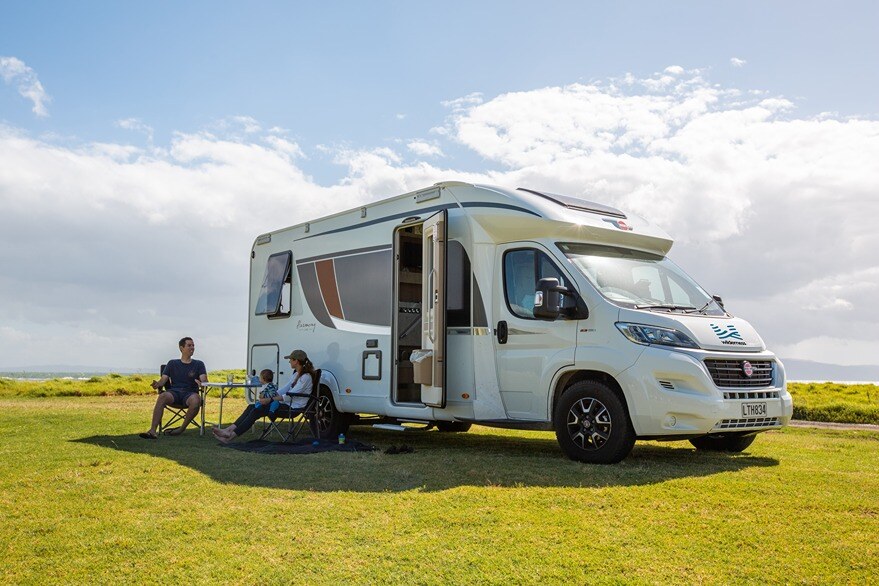 Rent out your camper in the short term

If you're not using your motorhome as much as before and are considering selling it, an intermediary solution could involve renting it out — at least until market conditions improve in your favour.

One New Zealand platform that helps facilitate renting is SHAREaCAMPER. It connects owners with travellers so you can earn some income from your campervan while it's not in use.

At Wilderness, we can also sell your motorhome for you with the help of our team of experts.