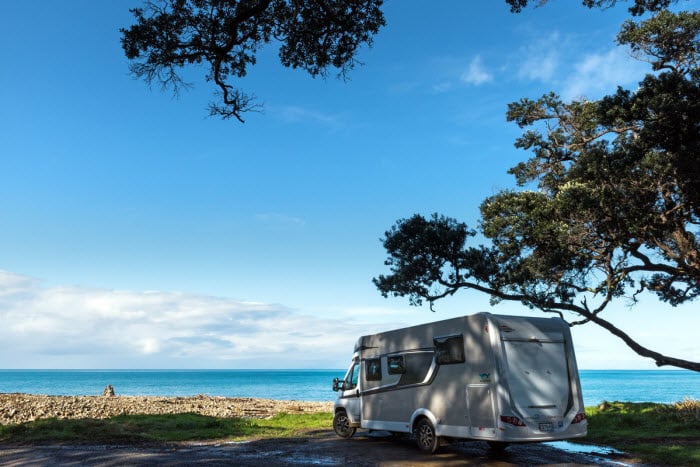 Since its inception nearly 15 years ago, German motorhome brand Carado has built a reputation for RVs that combine great value with practical design. Streamlined production and a focus on making a small selection of models to the highest possible standard means Carado has become one of the most successful motorhome brands in Europe.


A plan for success


In 2004, German motorhome companies Hymer and Dethleffs came together to discuss how they could produce an entry level motorhome and compete in the lower end of the market where they lacked presence. They agreed to produce two different brands: Hymer would make Carado and Dethleffs would make Sunlight. The vehicles would be the same structurally, differing only in furniture, flooring and interior fabrics.

Wanting to ensure low production costs and to harness the excellent reputation of German manufacturing, they redeveloped an existing factory in Neustadt, near Dresden in the east of Germany, which had been built in the German Democratic Republic era. The modernised factory, known as Capron, opened in 2005 with two production lines: one for Carado and one for Sunlight.


Motivated employees

Capron's opening was a boon for the region as there were few options for skilled workers in Germany's east after the Berlin Wall came down in 1989. Every worker on the production line is a qualified tradesperson (e.g. a plumber, electrician, mechanic or carpenter). Carado's 450m production line is divided into 10 sections and each one has a team with at least one of each of the trades. Experts in their own trades, the workers are also trained to step in for a teammate where and when needed.

Capron has its own apprenticeship programme and a generous staff bonus system. This is based solely on quality assurance and the same bonus structure applies to all employees, regardless of seniority. One finished vehicle per day is pulled off the line and put through an hour-long quality check. If the average monthly checks meet a certain standard, everyone gets a bonus.


Modern production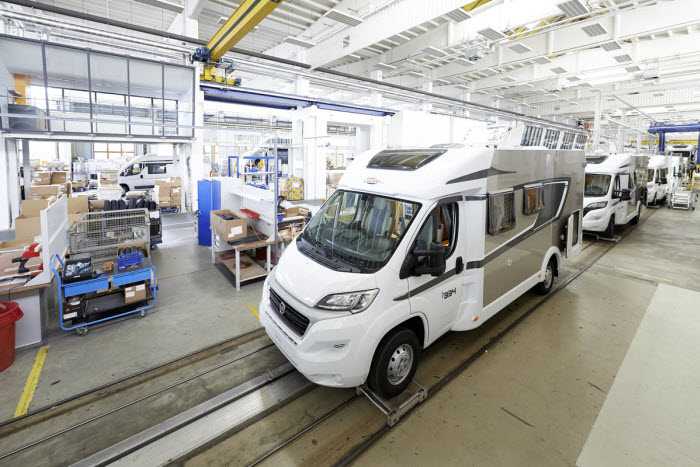 Capron also has the benefit of a new factory and modern production processes. 'Just in time delivery' by suppliers reduces investment in inventory and storage requirements. Some suppliers are even located within factory grounds and have their own halls producing elements such as garage doors, entry doors, flyscreens and pull down beds just for Capron. Capron has the most modern motorhome furniture manufacturing in Europe and also benefits from the huge buying power for materials and components available to the Erwin Hymer Group. This allows Capron to use top quality components, such as the Fiat Ducato chassis, rather than building on less expensive chassis as some other manufacturers do to reduce costs.


Simplification

Carado streamlines its production by making only the most popular layouts. It has nine base models, which can be ordered as semi-integrated and integrated, and uses standardised parts that fit every model. Fewer choices around interior style means it can have longer production runs than other manufacturers, so logistics for parts and materials is much simpler and production processes are less complicated. This makes the Capron factory more efficient and less prone to mistakes.


Lean management

While production is in Neustadt, all the management, sales and administration for Carado are in southern Germany, close to Erwin Hymer Group headquarters and many of the other EHG factories, so Capron can leverage their systems and capabilities. Design is done in-house and spare parts and customer service are handled by Hymer, allowing Capron to focus on quality vehicle production.