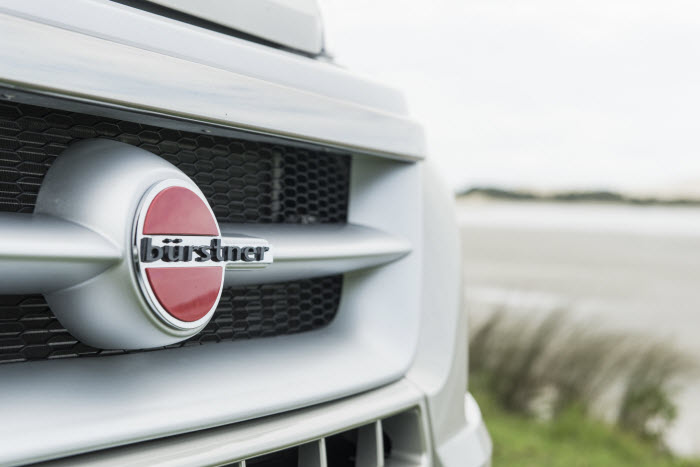 German motorhome brand Bürstner is renowned globally for its innovative designs and premium quality. It's one of the most popular motorhome brands with New Zealanders thanks to its focus on comfortable living, interior layouts that fit the Kiwi lifestyle perfectly and top quality manufacture that helps ensure excellent resale value.

Here are some great reasons to take a look at a Bürstner…


Sublime design with Wohnfühlen

More than just a motorhome, a Bürstner is a true home on the road, thanks to its sophisticated interior design and features that put customer comfort first – from cosy memory foam mattresses to sleekly styled bathrooms and practical kitchens with room for life's essentials.

Bürstner calls this 'Wohnfühlen', which translates as 'well-being' or 'comfortable living' and means more spacious layouts, light-filled interiors and premium fittings and finishes for comfortable, modern living on the road.

Bürstner's 'Wohnfühlen' design uses soft natural hues in quality long-wearing fabrics, top quality fittings, scratch-resistant and coated worktops, soft close drawers, and LED ambient lighting to create a premium motorhoming experience. A single level floor throughout adds to the feeling of space and ease of movement from the cab to the bedroom.

Check out Bürstner's Lyseo range to see how Wohnfühlen creates such a comfortable experience on the road.


New 10-year water tightness guarantee

Bürstner motorhomes are not only designed to withstand the chill of European winters with insulation, double glazing and Thermo-Floor double floors, they are also at the top of industry standards for keeping out the rain and damp with a new 10-year water tightness guarantee.

"Bürstner has updated the techniques and components used in sealing its motorhomes and they're so confident the new system is industry leading that they've doubled the water tightness warranty to 10 years," says Wilderness Sales Manager, Mark Baker. "It's a significant move that offers even greater peace of mind to Kiwi motorhomers."


Award-winning innovation

Two of Bürstner's motorhomes received prestigious German Innovation Awards in 2019. These awards recognise exceptional user-focused products that have a positive effect on people's lives.

Bürstner's Lyseo TD 745 and Ixeo I 736 each won a German Innovation Award in the 'Transportation' category. The Lyseo is described as a trendsetting "three-room apartment" on wheels that surprises and impresses, while the queen-size bed and couch/couch dining layout in the fully-integrated Ixeo I 736 offers comfort and wellbeing to travellers.

See the Burstner Lyseo models available now at Wilderness.